Making your own pumpkin puree is as easy as pie! This homemade option is just so easy so why not give it a try…..and it's really 100% pure pumpkin. Now you have options and we all love options when deciding what we eat.
Ingredients
Look at that ingredient list. Just pumpkin.
Preheat your oven to 350 degrees.
Cut the top stem area off the pumpkin. This is probably the most difficult step in the whole process.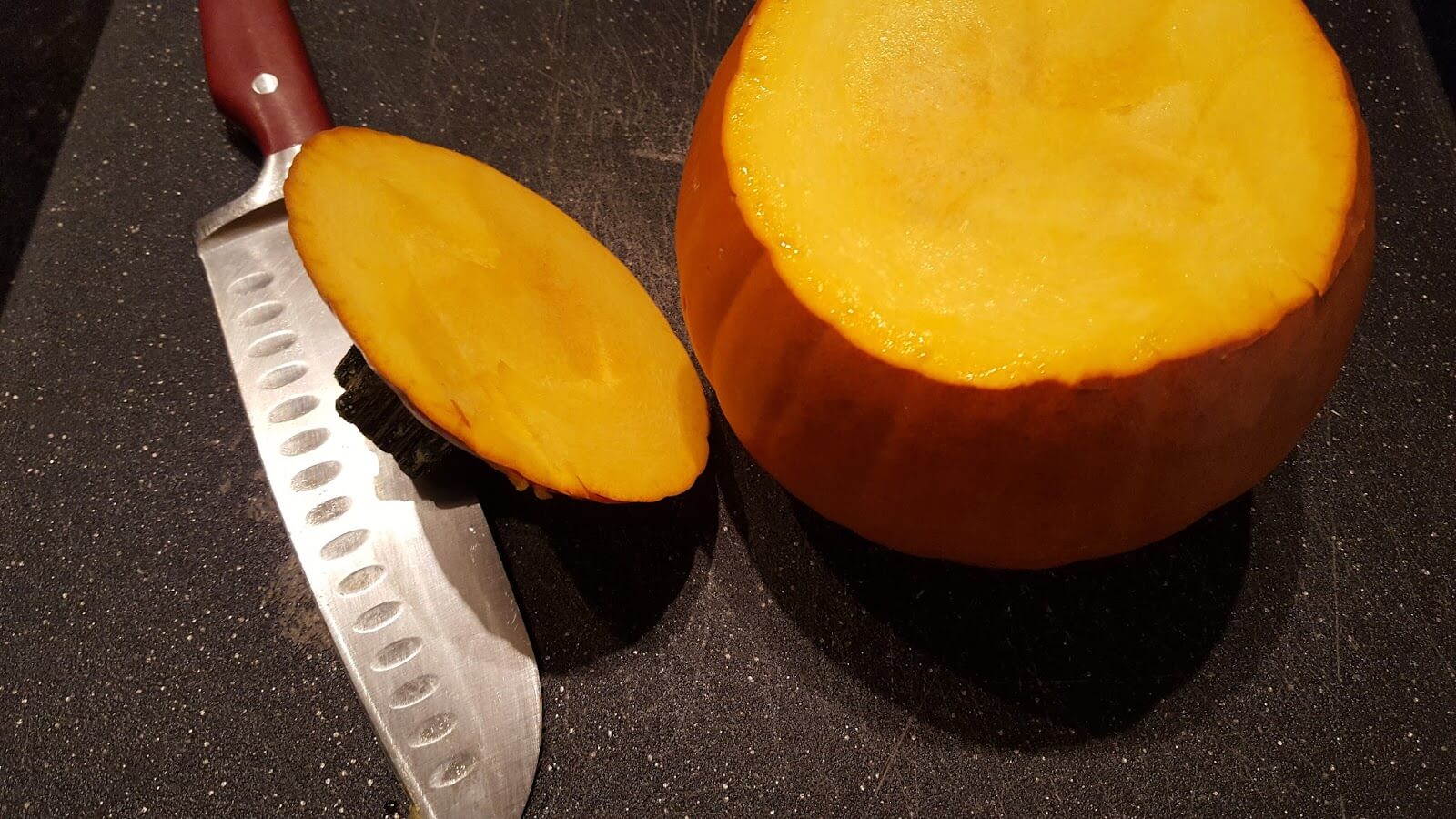 Next, cut the pumpkin into quarters.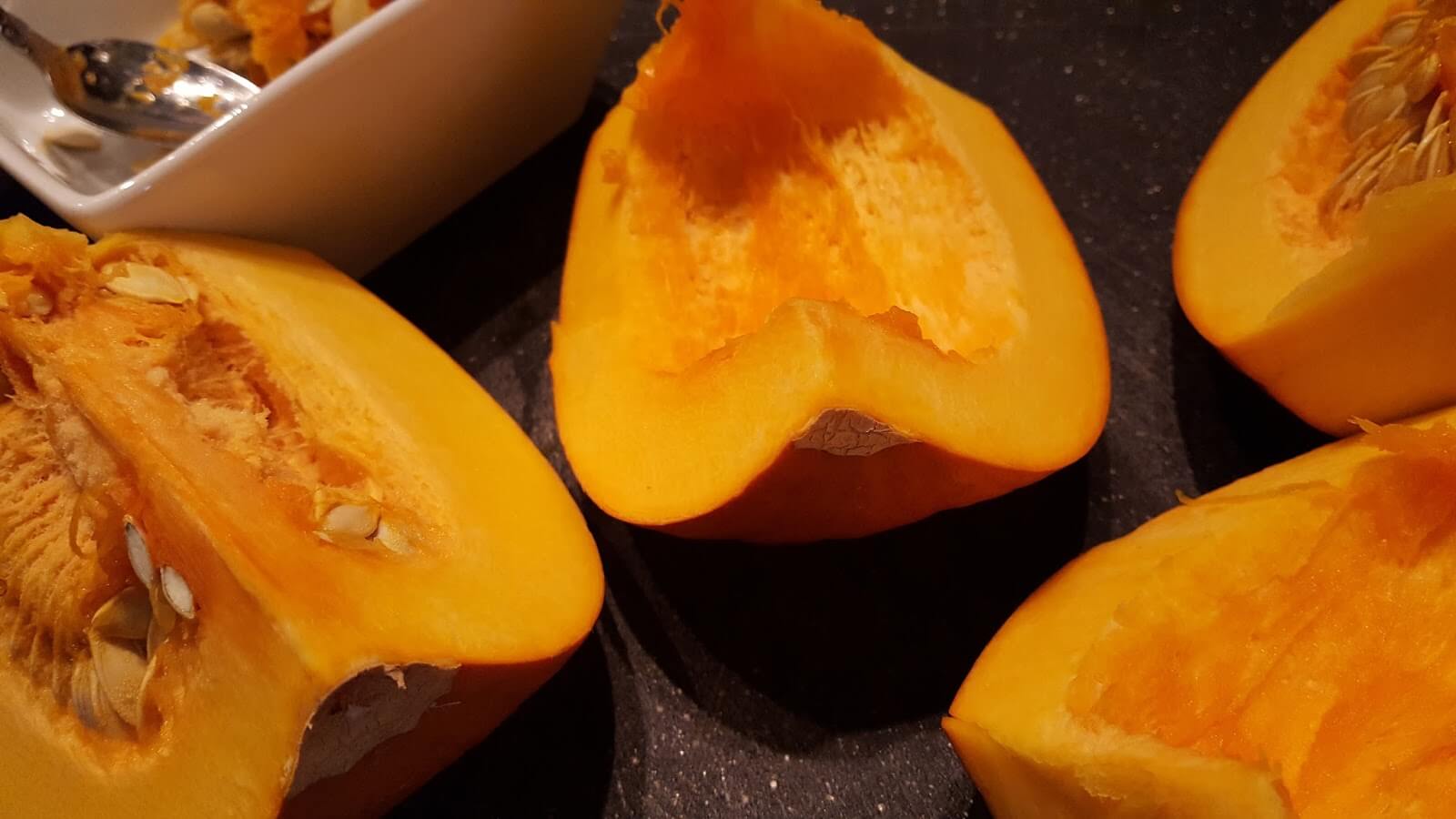 Line a sheet pan with aluminum foil. Place pumpkin quarters on the sheet pan. Place into the oven and bake for 1 hour, or until soft when the tines of a fork are inserted. I've personally never had to bake one more than one hour.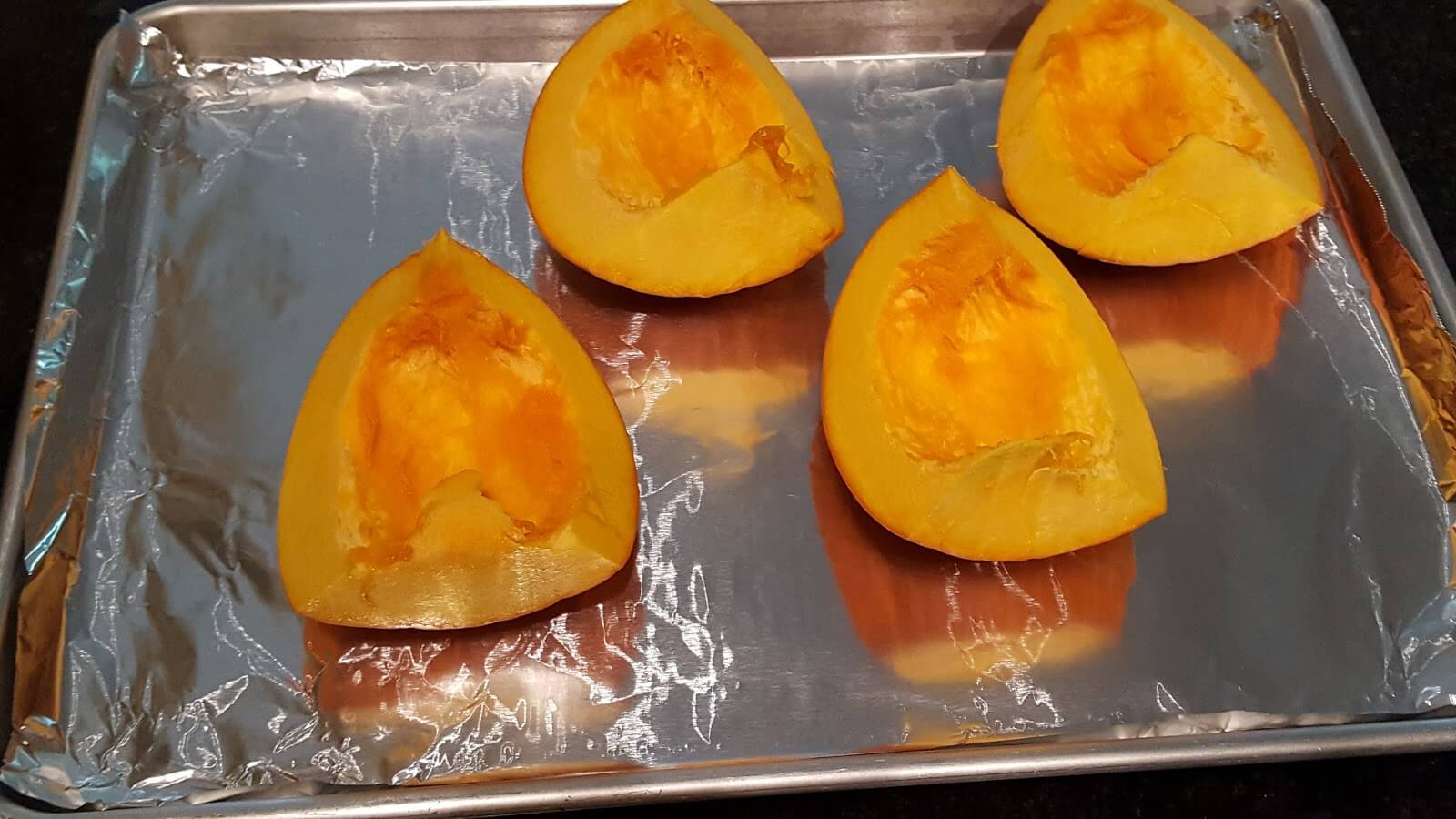 When cooking time if finished, remove the pumpkin from the oven and allow to cool.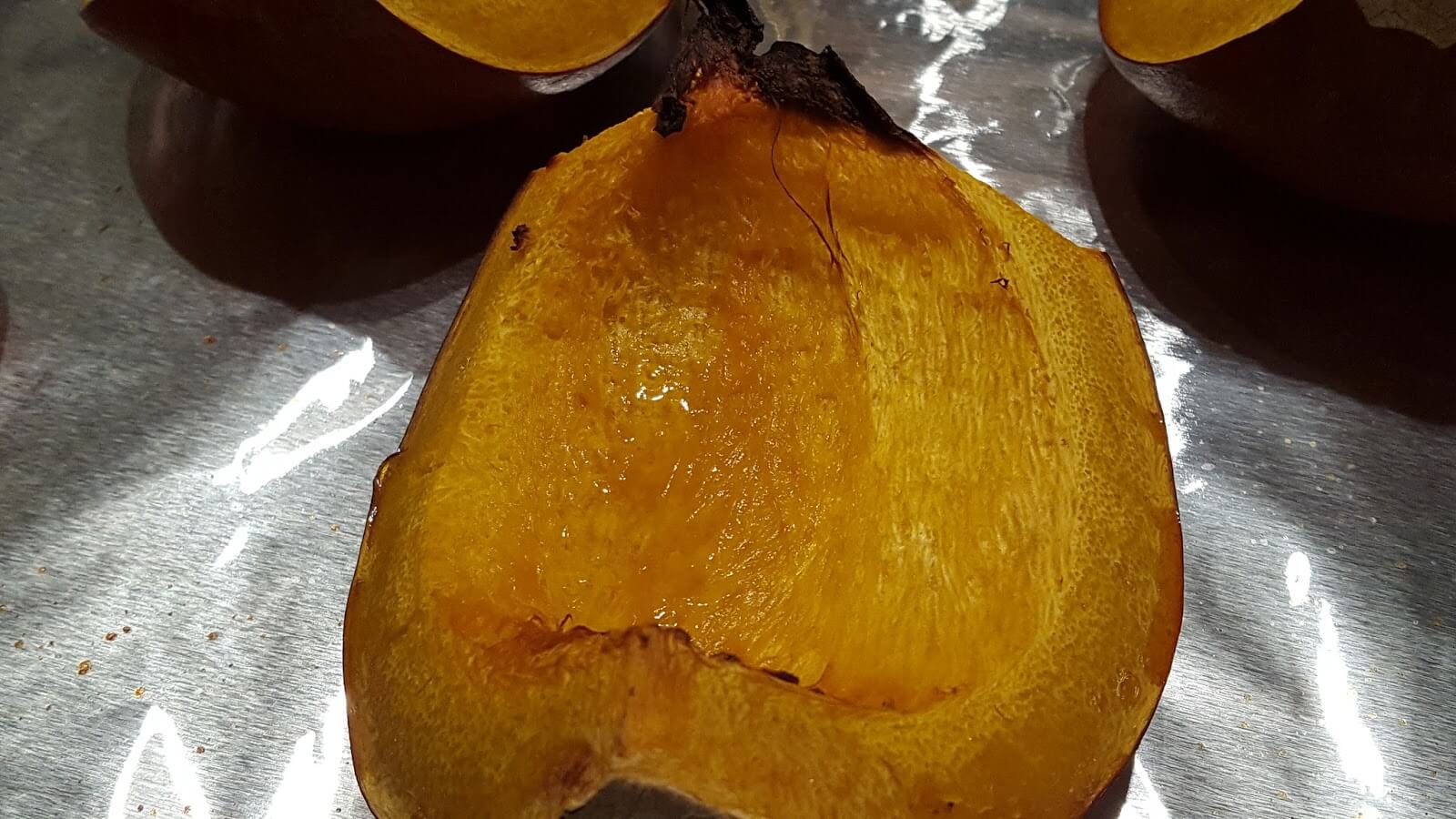 Once the pumpkin has cooled, peel the skin away, I just use my fingers. It's really easy to remove.
Break up the pumpkin into small pieces and pulse in a food processor or mash with a fork to puree.
Add two cups of the pumpkin puree to a zip-lock back and freeze until needed. I also do a couple of bags with one cup. The option thing, you know.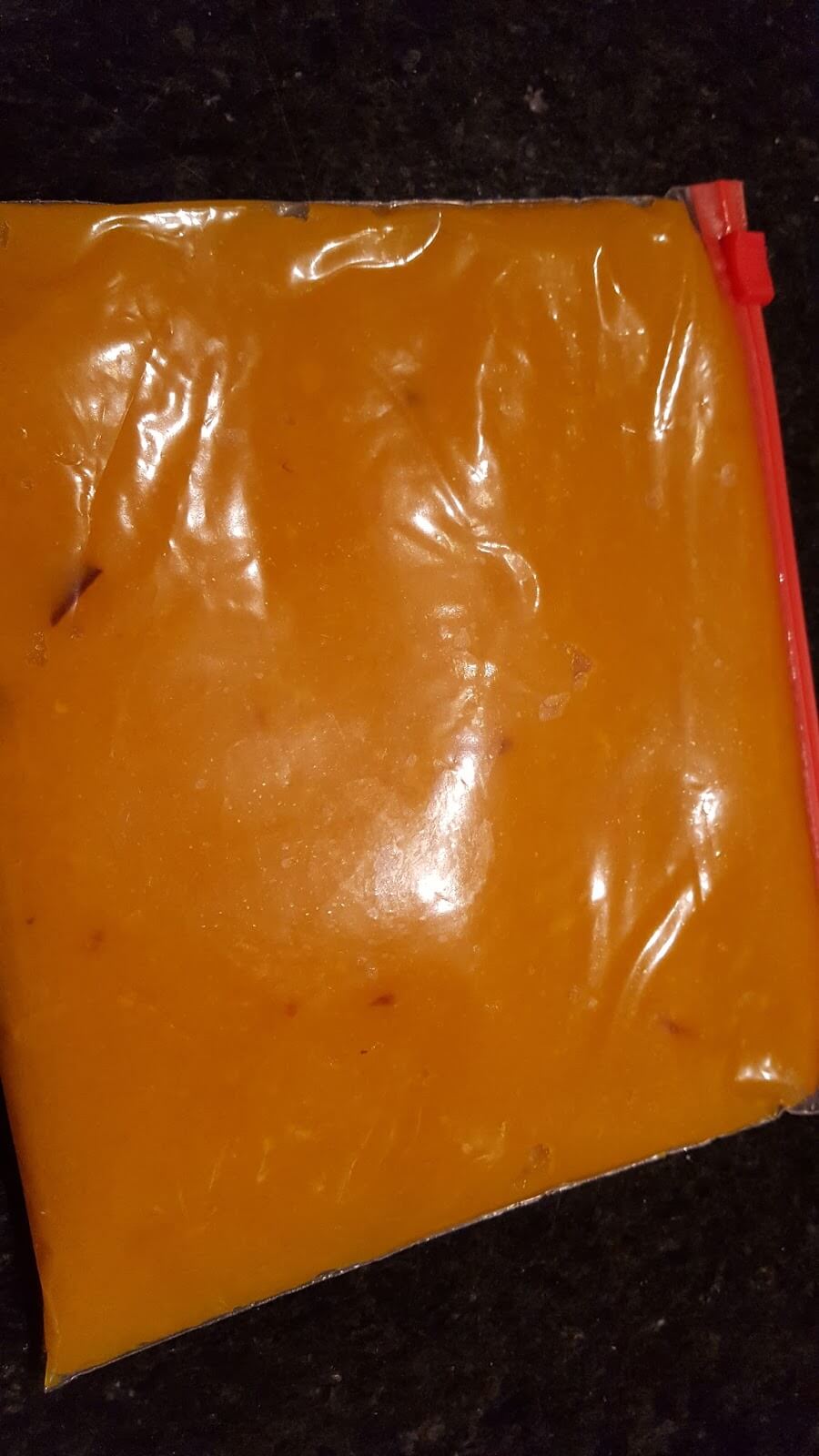 You can bake more than one pumpkin at a time. One pumpkin typically gives about 2 1/2 cups of puree. I usually bake two or three so I have plenty of pumpkin on hand for baking.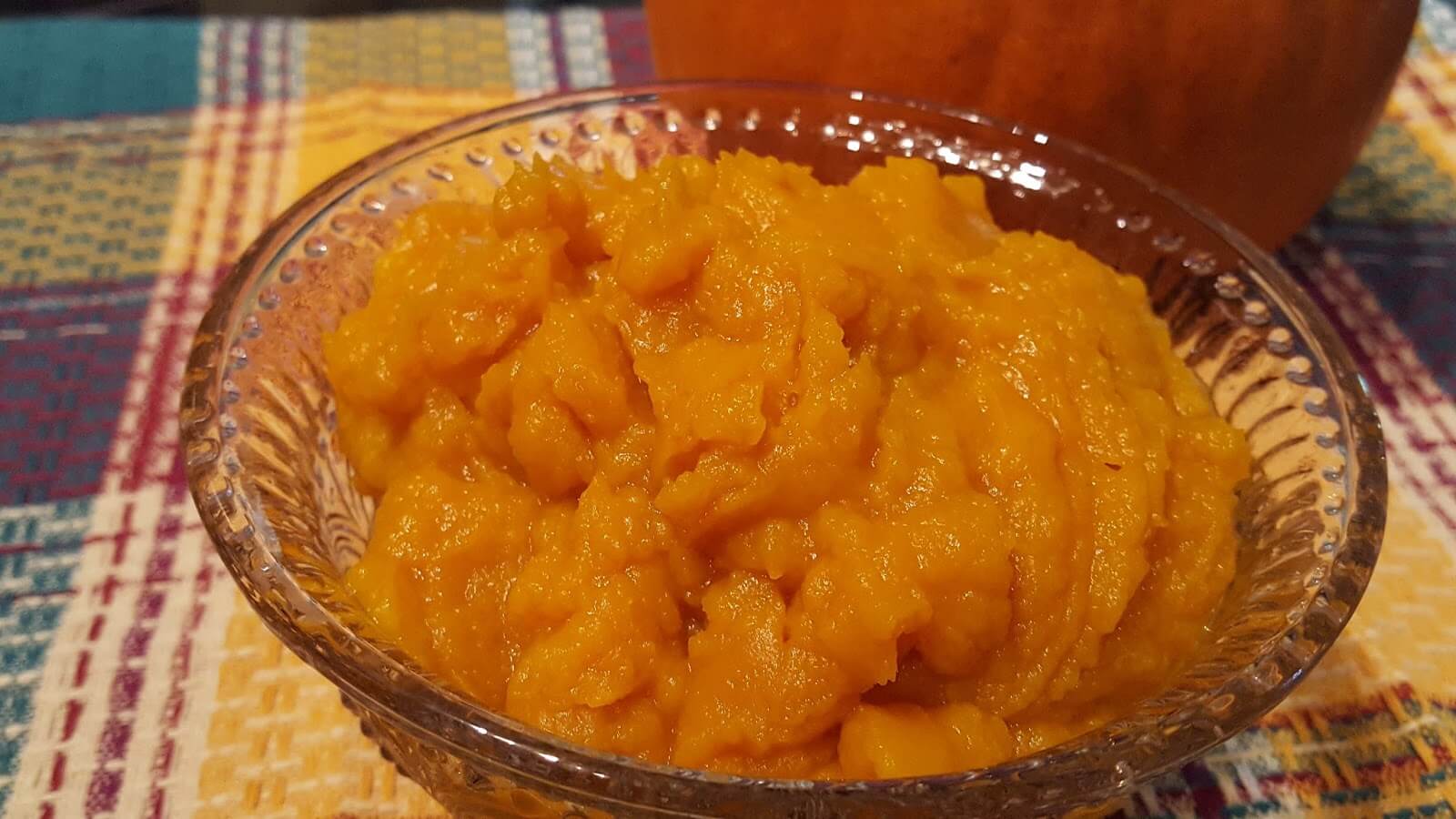 Instructions
1
Preheat oven to 350 degrees Fahrenheit.
2
Prepare the pumpkin for the oven by cutting off the stem piece and then cutting the pumpkin into quarters. Remove the seeds.
3
Next, place the pumpkin quarters on a foil lined sheet pan and bake for 1 hour.
4
Allow the baked pumpkin wedges to cool and scrape out the pulp.
5
Use a fork or food processor to smooth the cooked pumpkin.
6
Store in freezer storage bags until ready to use.