On my most recent weekend adventure, we made a visit to Table Rock State Park. The park is a beautiful natural area located in the mountain region of South Carolina in Pickens County.
Table Rock is known for the famous mountain face, shown above. There are lots of activities to enjoy within the park that include an old fashioned swimming hole and hiking trails. There are also cabins available for rent within the park and camping areas.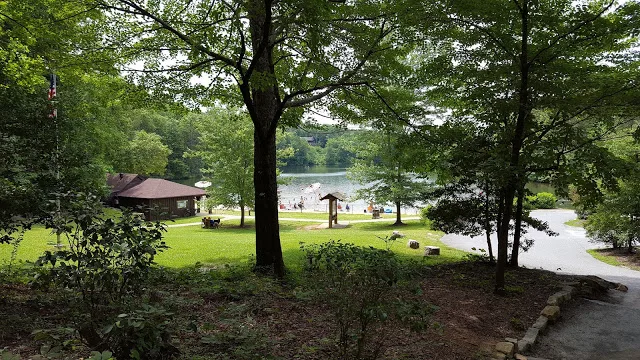 The park is also home to numerous waterfalls. Many of these falls are found on the Carrick Creek loop trail. The Carrick Creek trail hike takes an hour to complete and is beautiful all along your hike. The trail is moderately strenuous as there are many uphill walking elevations and some areas where you have to walk across rocks over the creek. I can tell you, I'm not a hiker and it wasn't bad at all. The beautiful scenery makes it well worth the effort.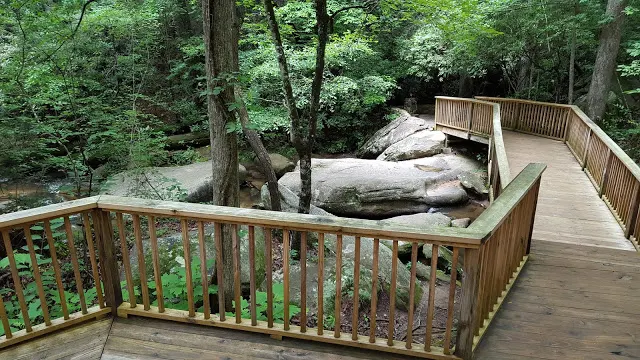 Be sure to stop and register at the nature center before you hike. It is always a good idea to hike with someone or a group.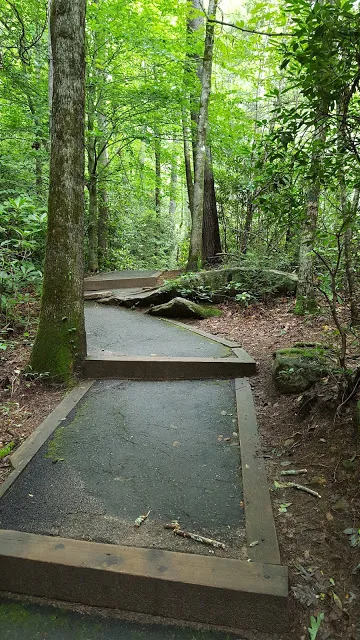 Table Rock State Park
The trail begins with a paved area but does become natural throughout most of the hike.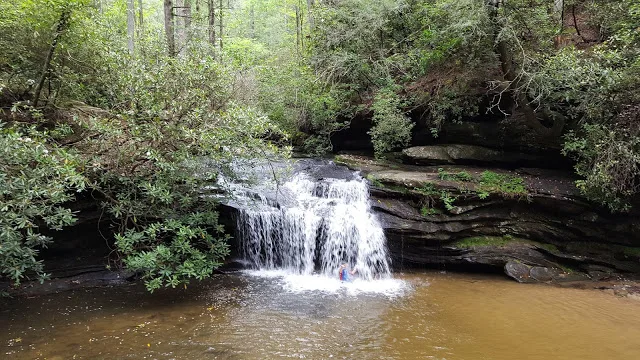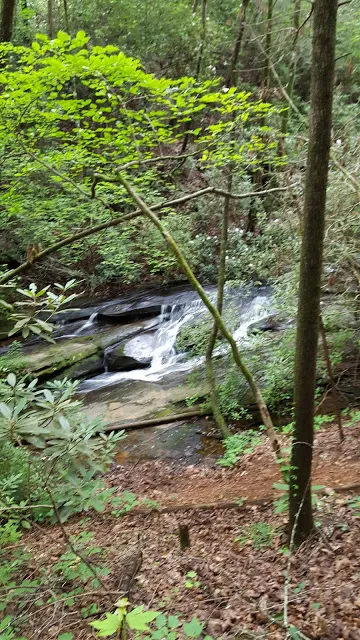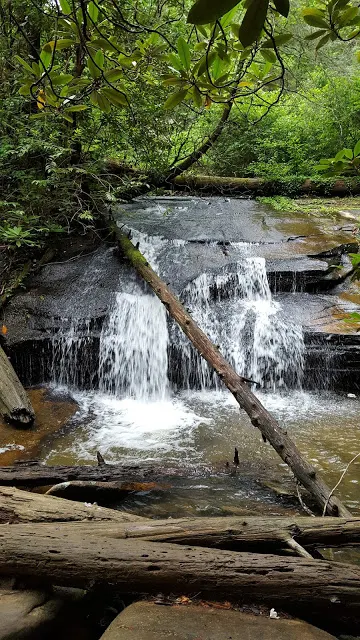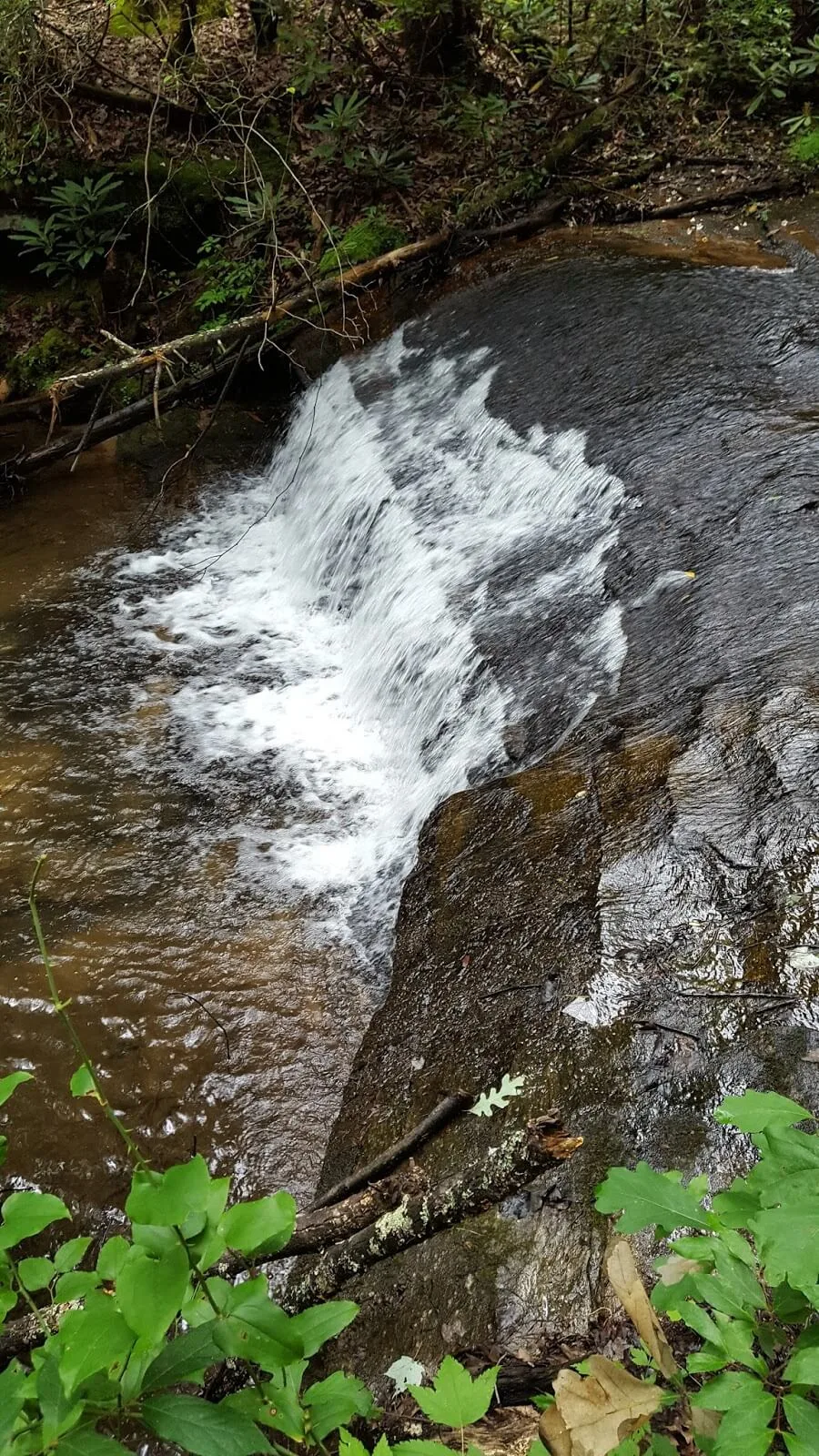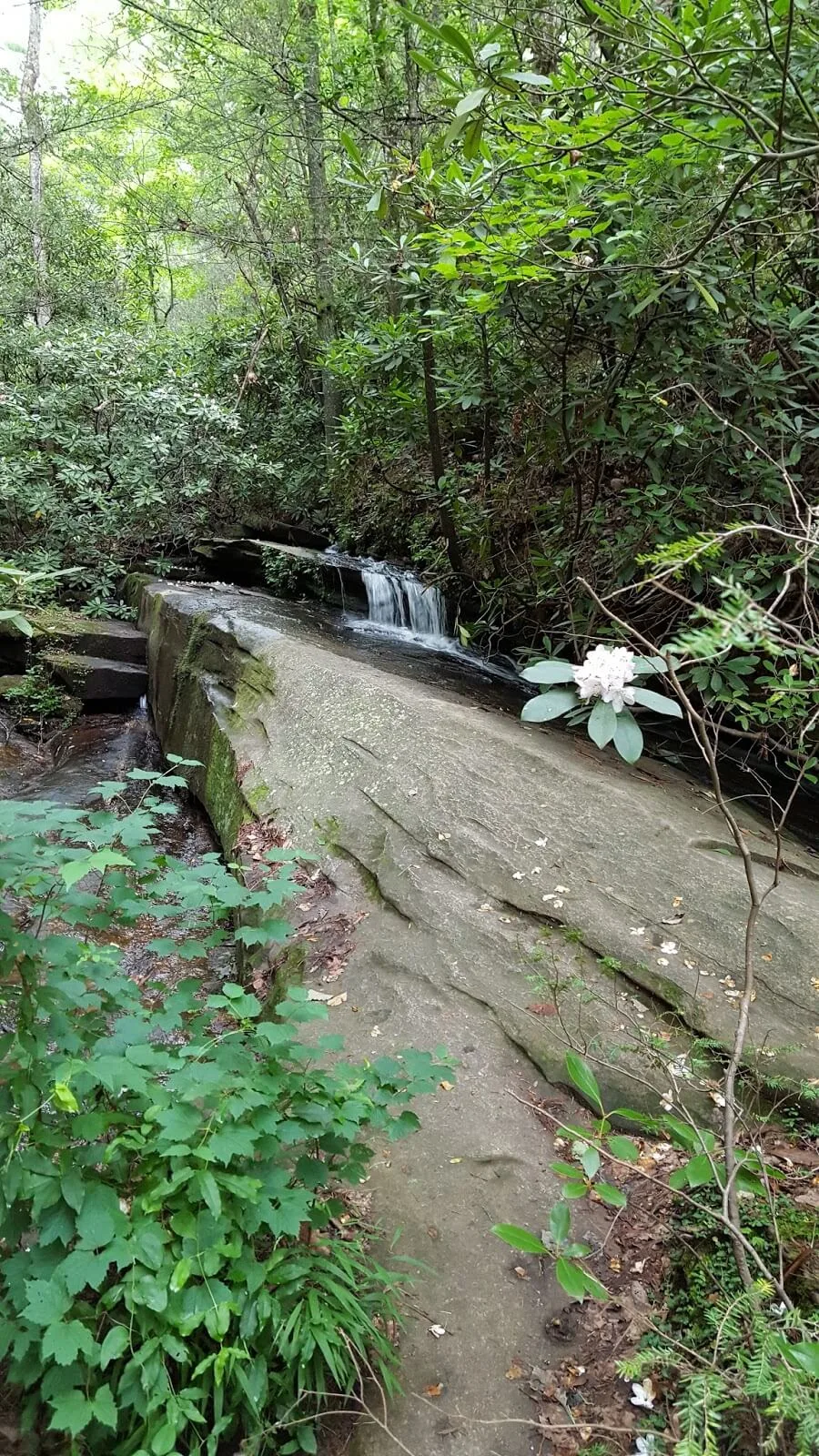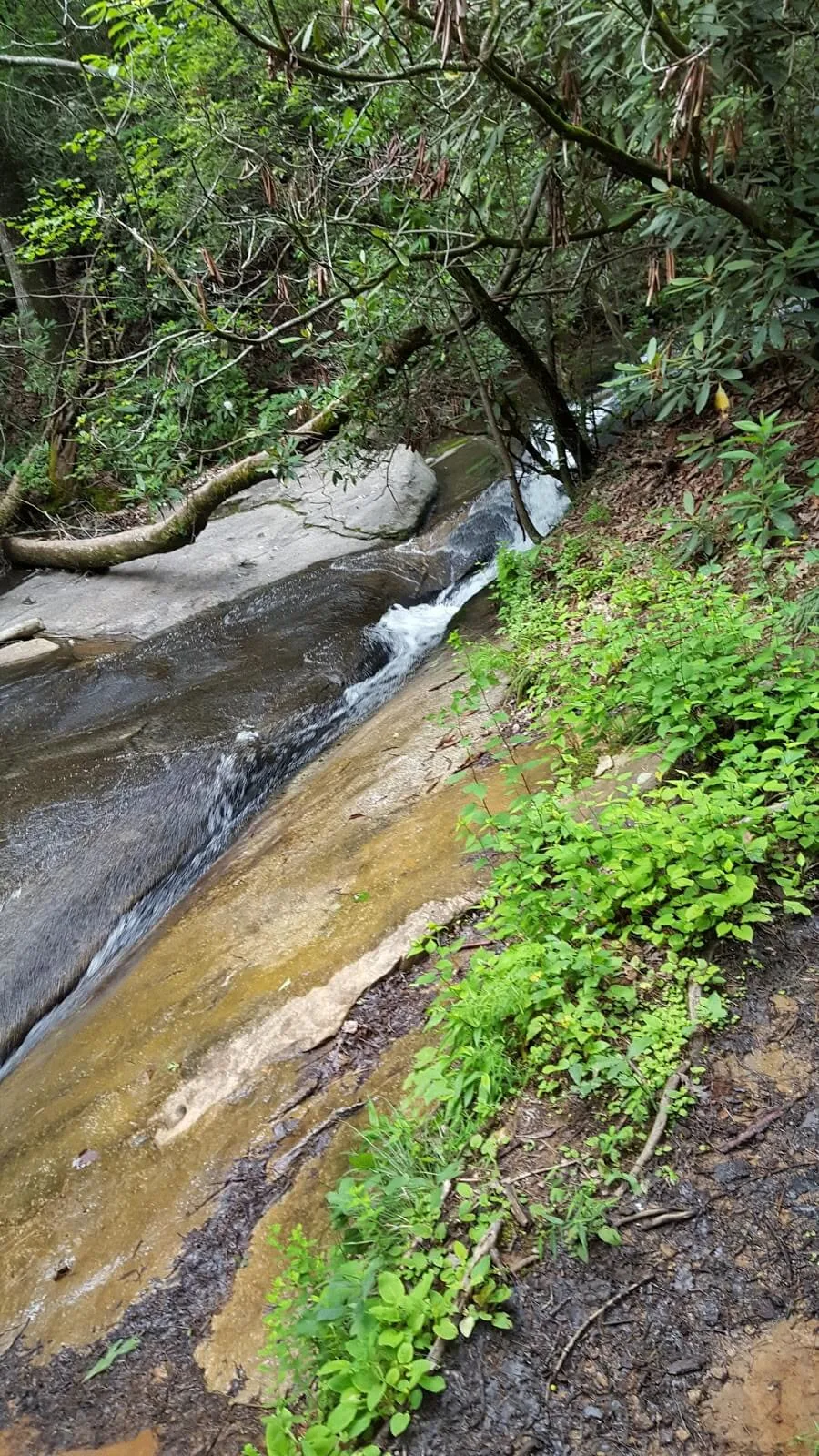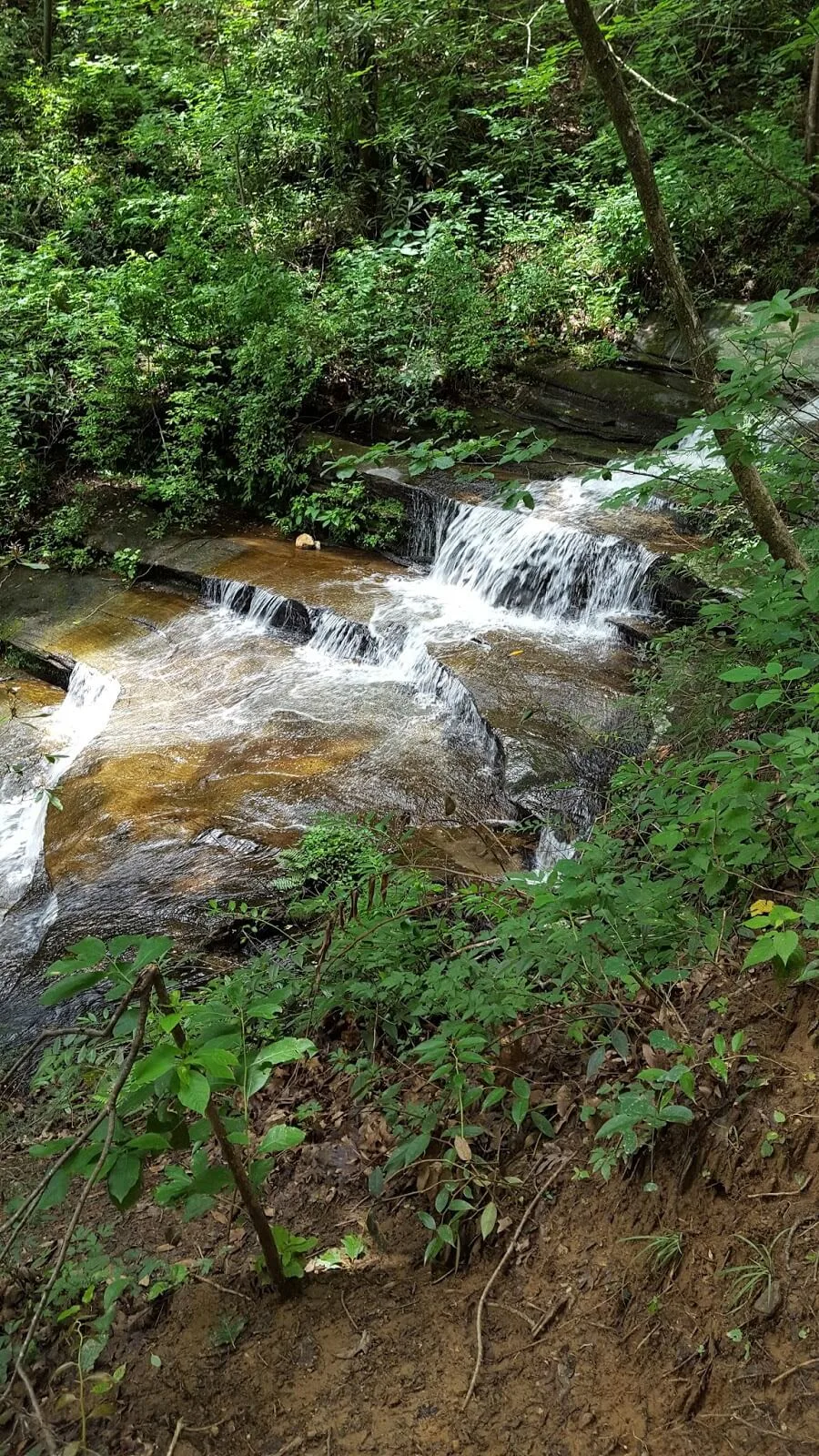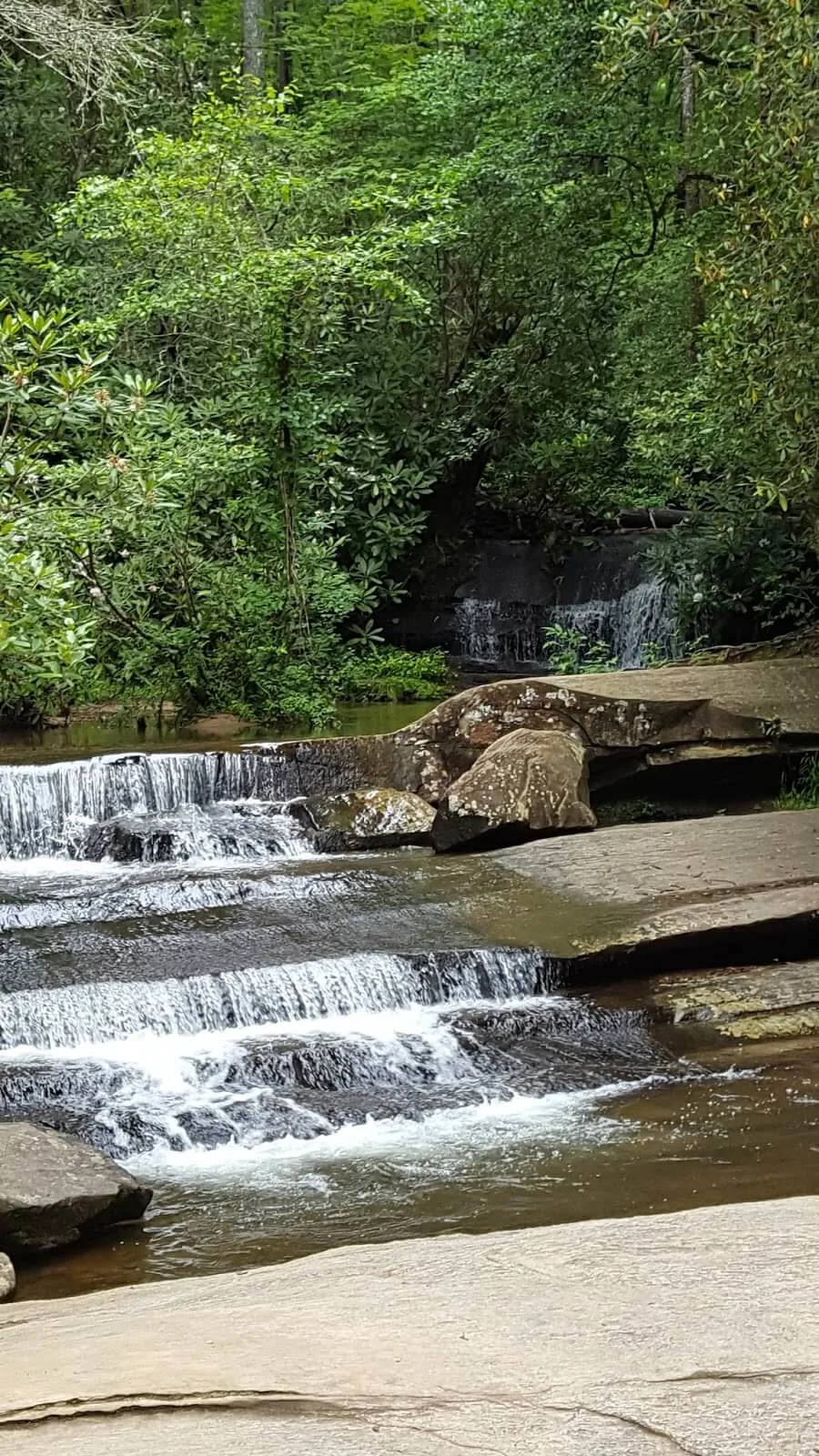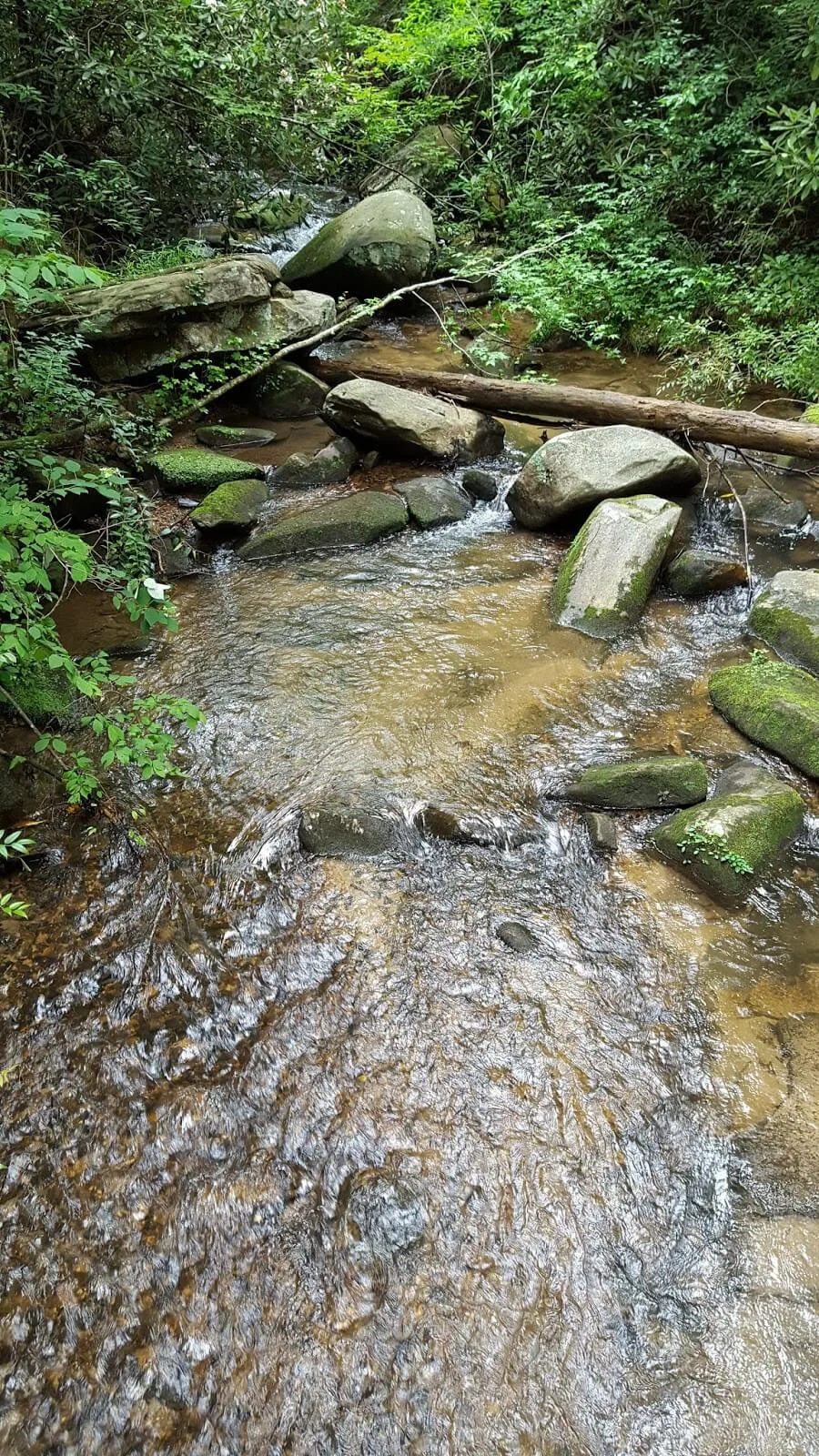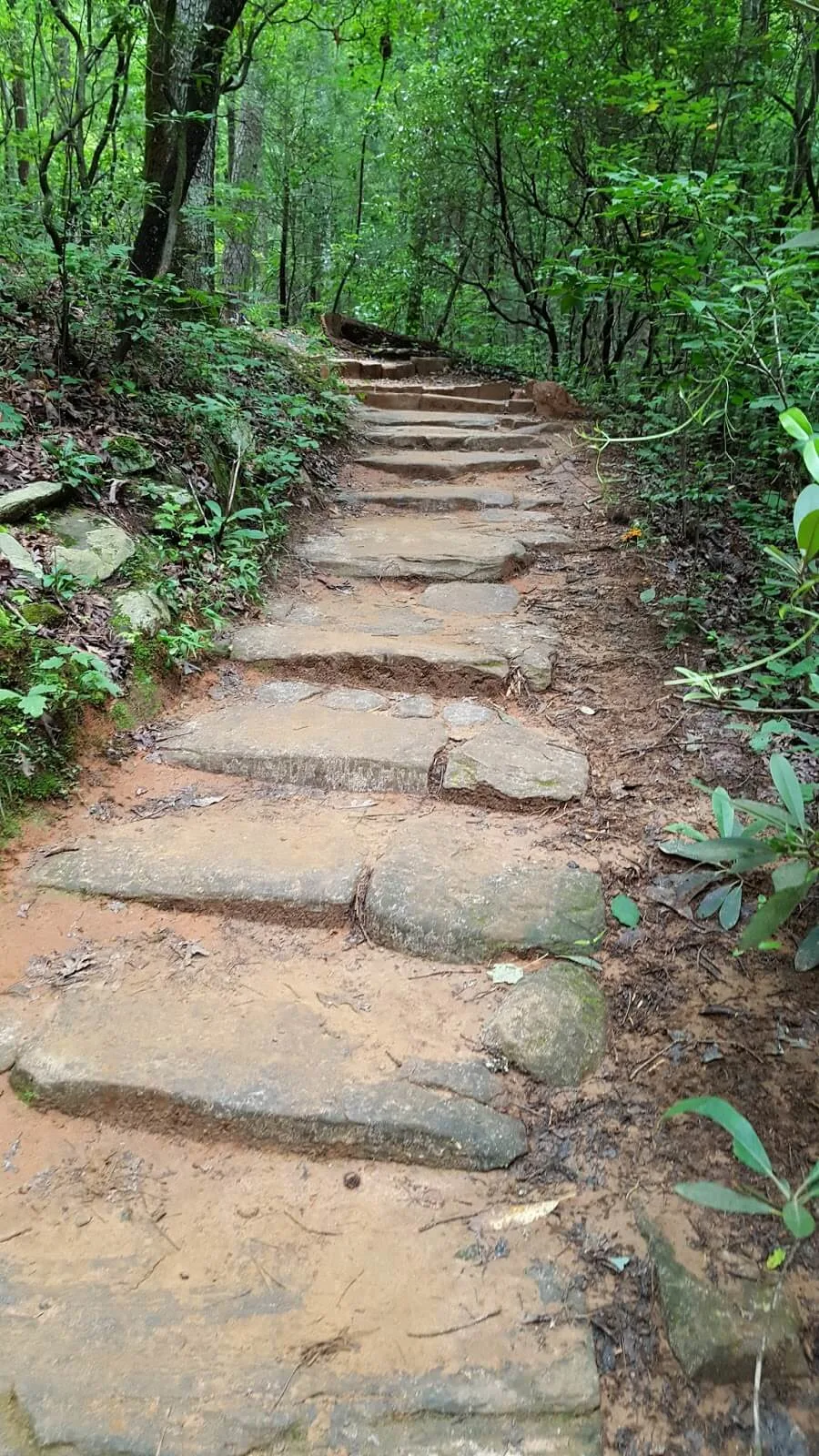 South Carolina State Parks
Sadly there were also reminders of the wildfires that swept through the area in 2016. Nature has a wonderful way of re-building itself and you couldn't help but notice the healing and re-growth of these areas as well.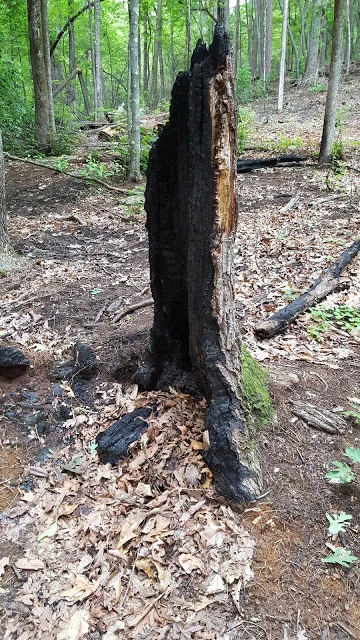 The entire park is full of natural beauty. As often as we visit this state park there is always so much to take in from the beautiful waterfalls, nature and changing scenery with each season.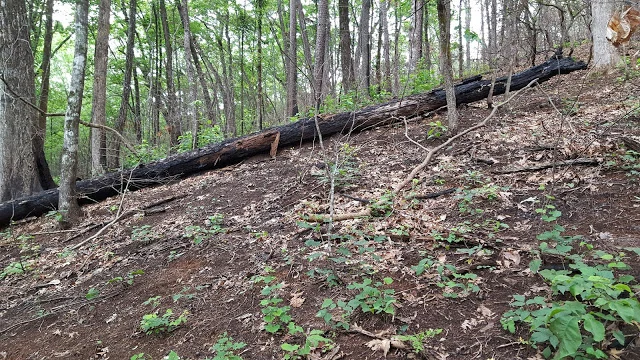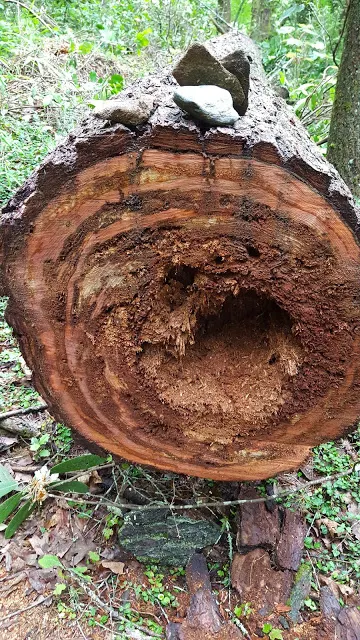 The entire Blue Ridge mountain region of upstate South Carolina has so many options for outdoor activities.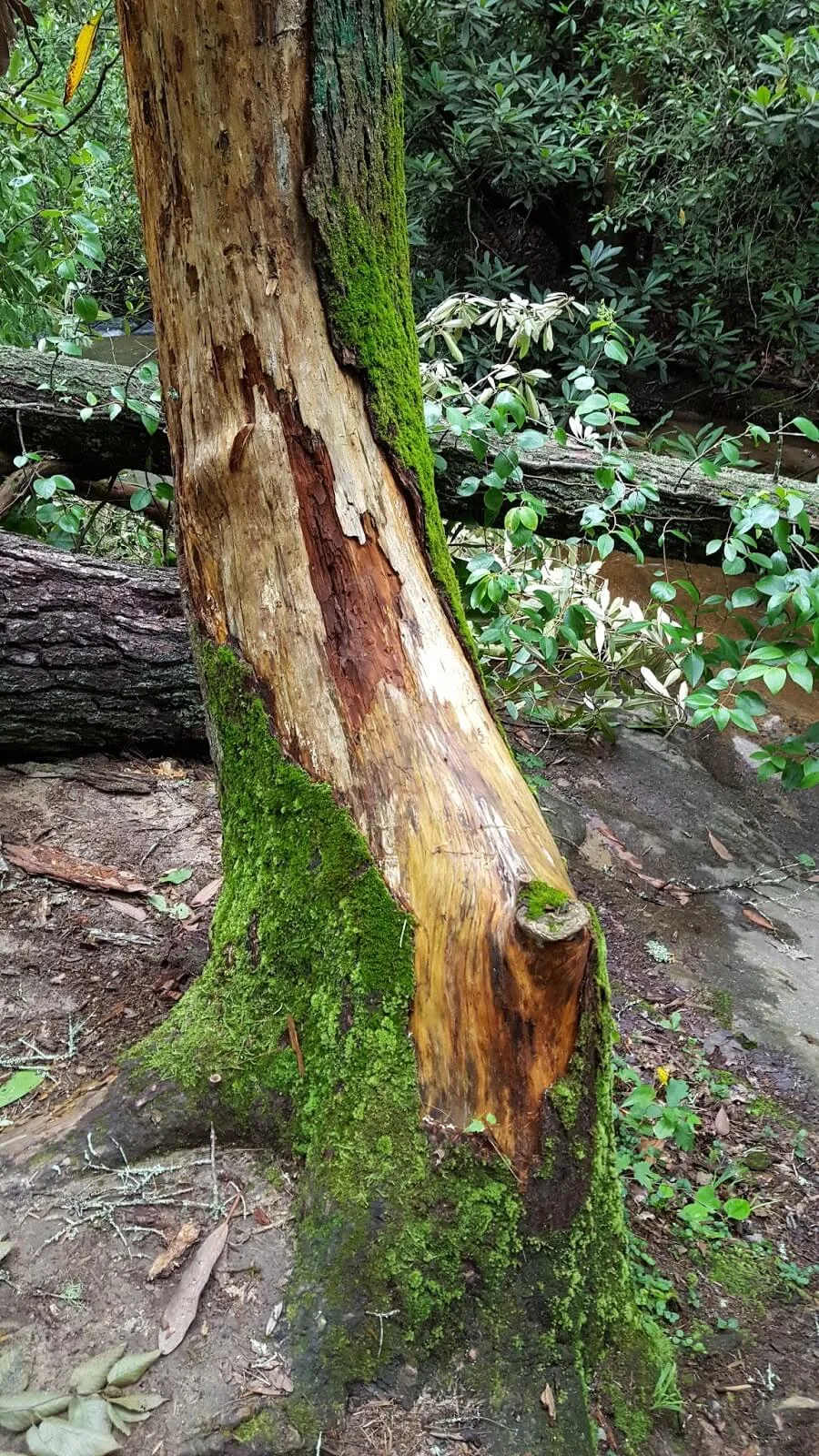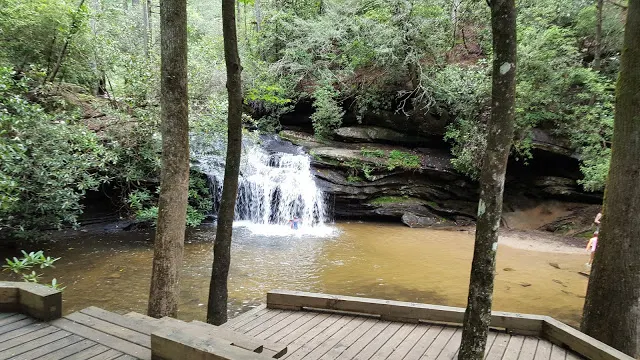 Do not use photos without written consent © Julia's Simply Southern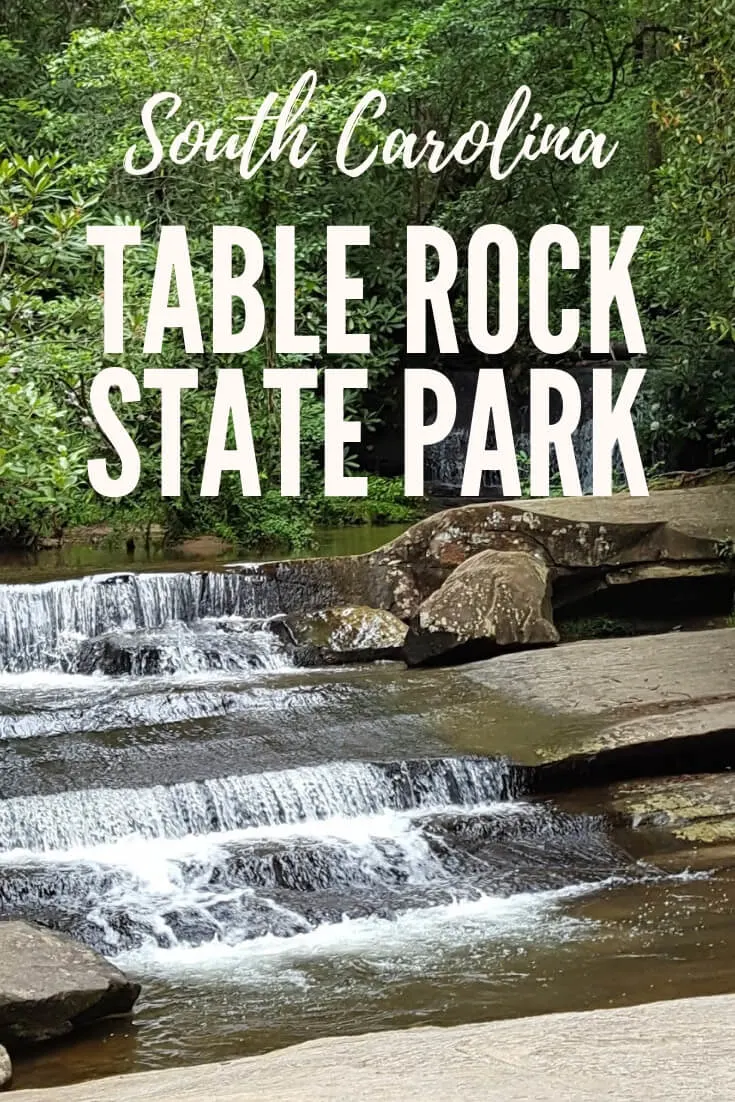 Meet Julia
Author of Julia's Simply Southern
Hey Y'all! I'm Julia, the cook and writer behind the recipes here at Julia's Simply Southern. I began my website so that I could share easy to follow recipes that anyone can use to put a home cooked meal on the dinner table. Thanks so much for stopping by!
Follow me on Facebook | Twitter | Instagram | Pinterest | YouTube