I've got a super easy dip you can put together for your fall gatherings. Great for Halloween or Thanksgiving!
If you've been following me, you know we're in the middle of a move. After a month of packing up one house, we got moved out. A few days later closed on the sale and are waiting to close on the new house. That gave us two weeks with no house. MEH! My sweet sister-in-law graciously allowed us to stay at her house during the waiting period. I had really hoped both closings had coordinated closer together, but what can you do? Just deal with it. You have to stay positive, right!?!
It's been a month since I've been able to work on recipes to share with y'all and I've been missing being in the kitchen. I couldn't take it any longer and just had to make a little something. I also didn't want to destroy someone else's kitchen.
Pumpkin Fluff Party Dip is something you can mix up in one bowl and then serve accordingly for your occasion. Since we're in the middle of October, I decided to serve this one up Halloween ? style.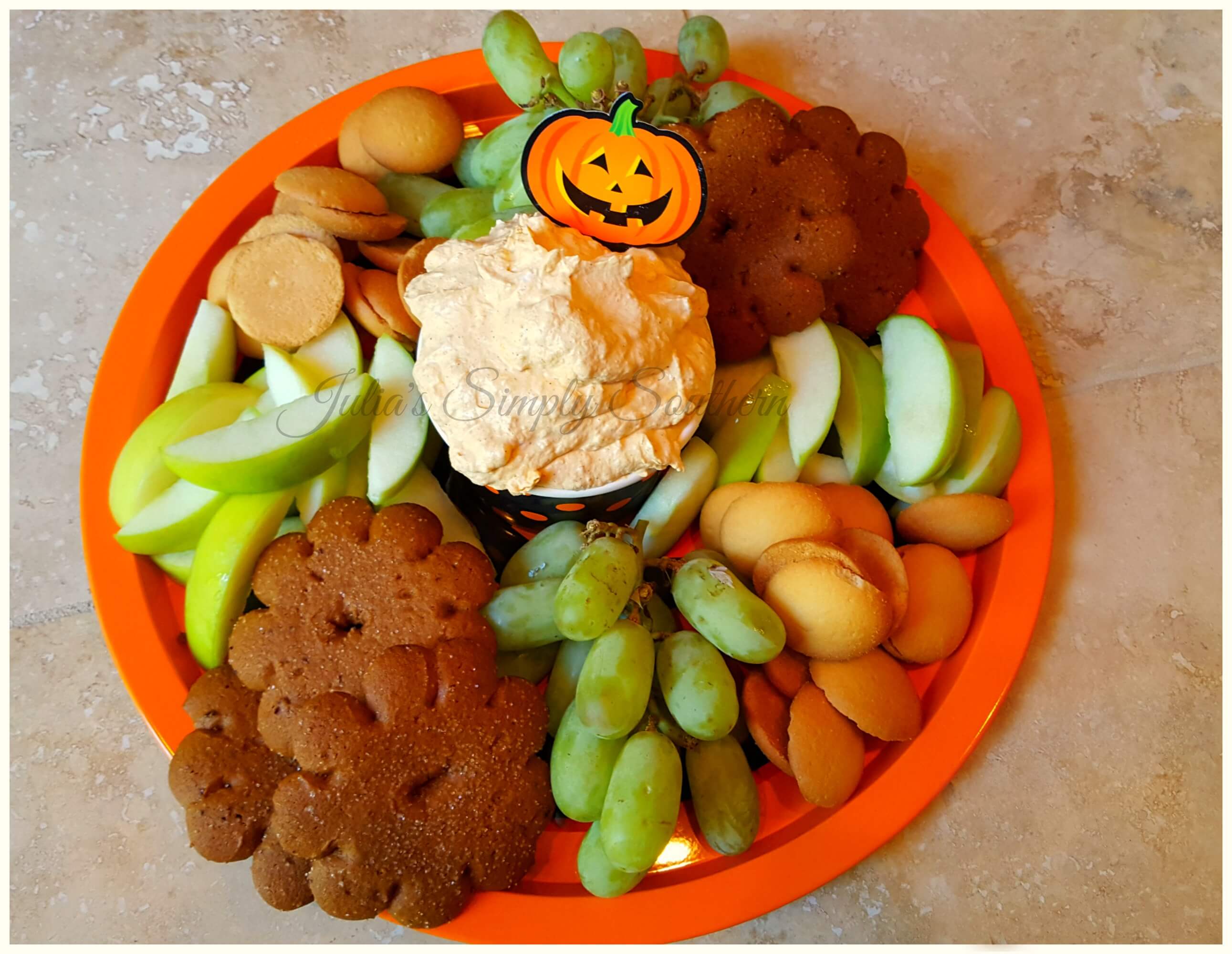 This dip is great for fruit, such as apples and grapes, alongside a variety of cookies. I chose vanilla wafers and molasses cookies. OHHHH, and this recipe makes enough so that you can do a little taste testing and have plenty left for guests. You know…..for quality control purposes. **Wink**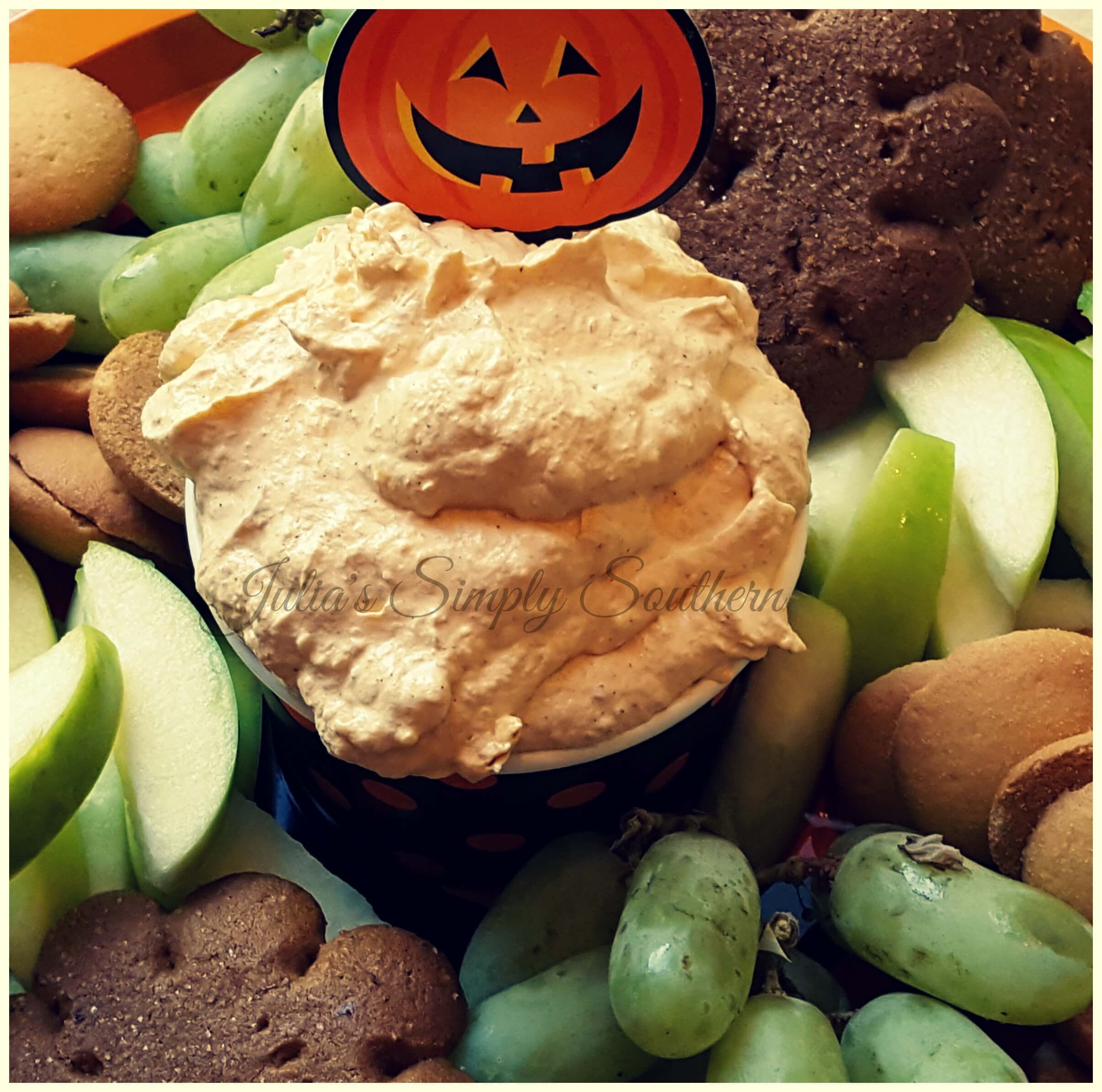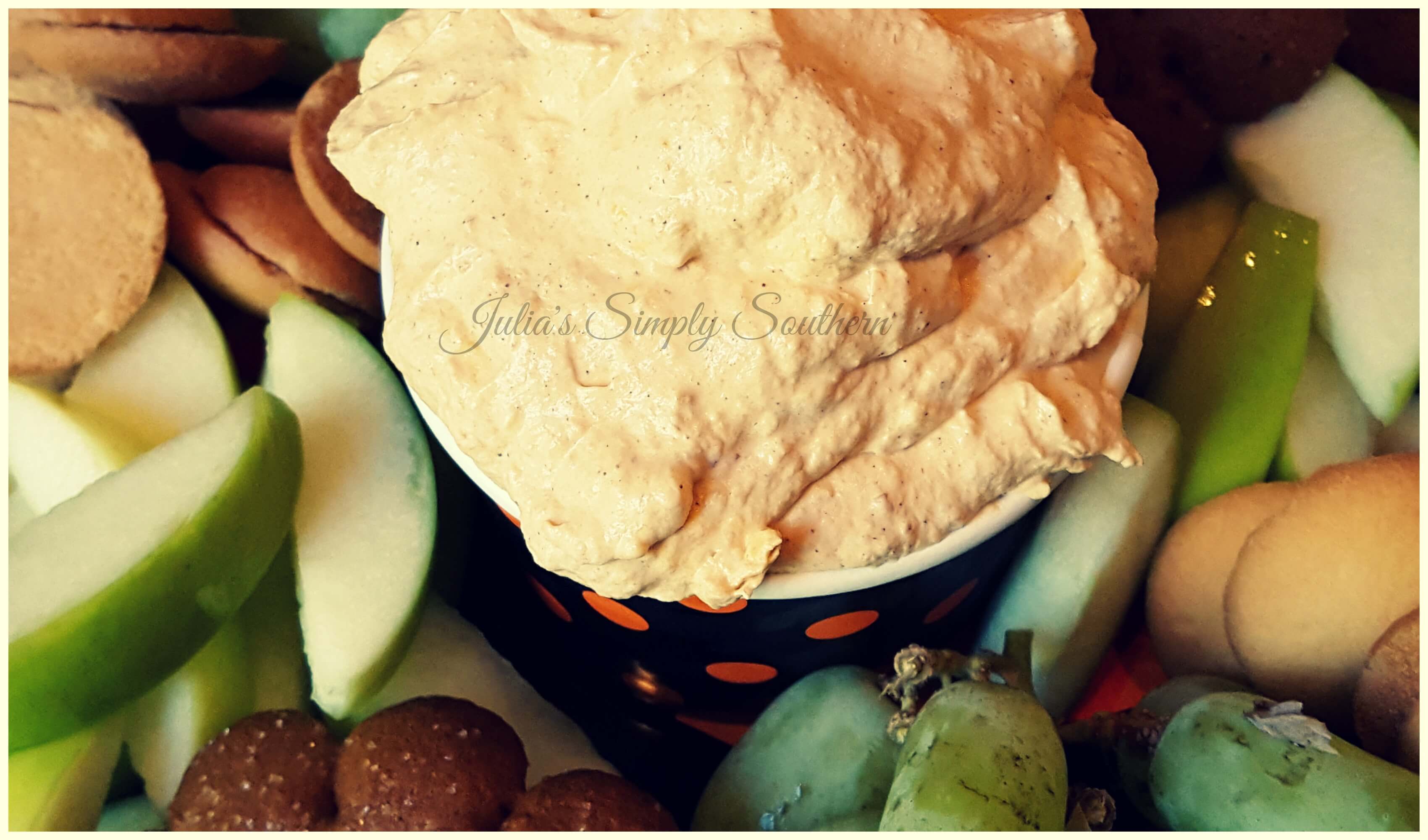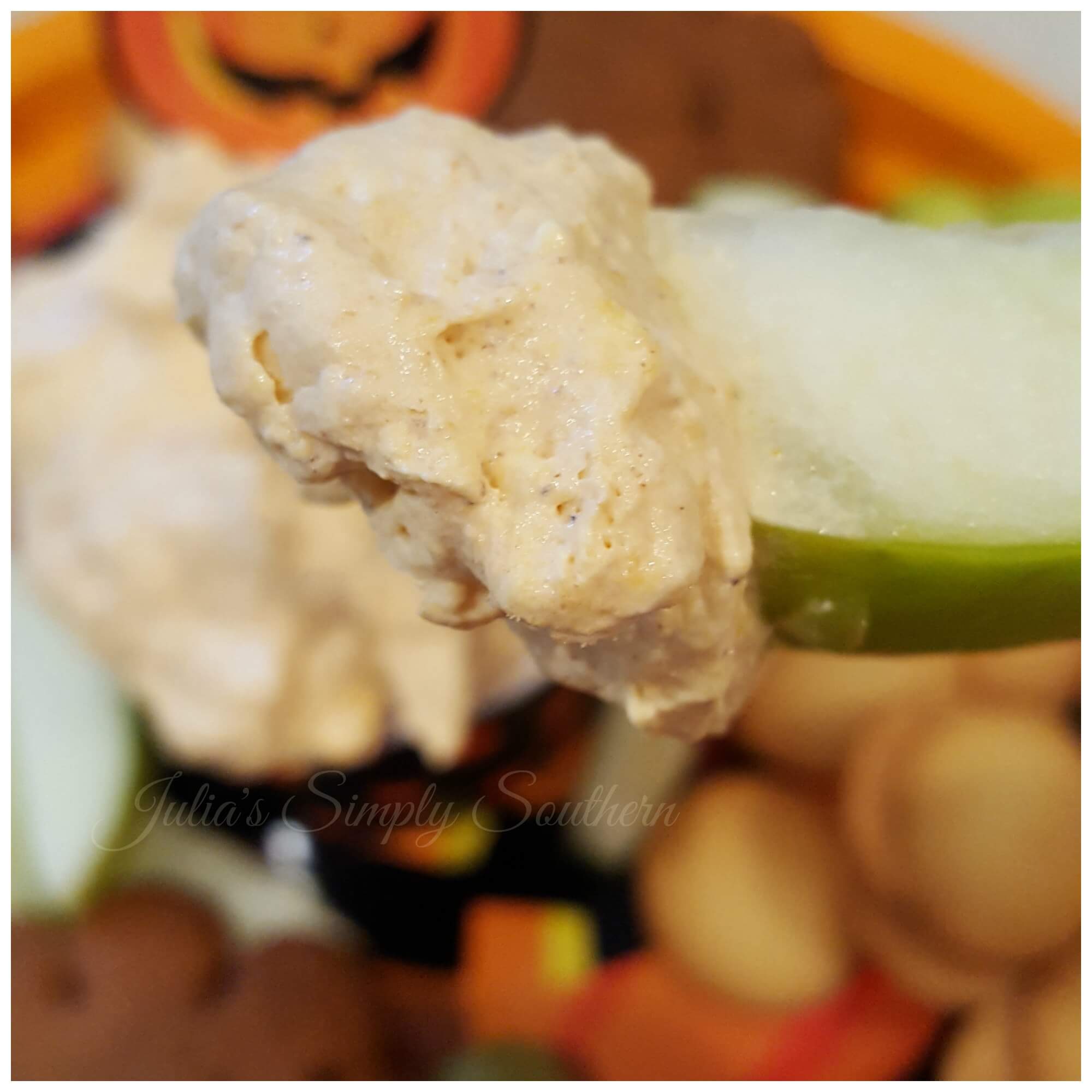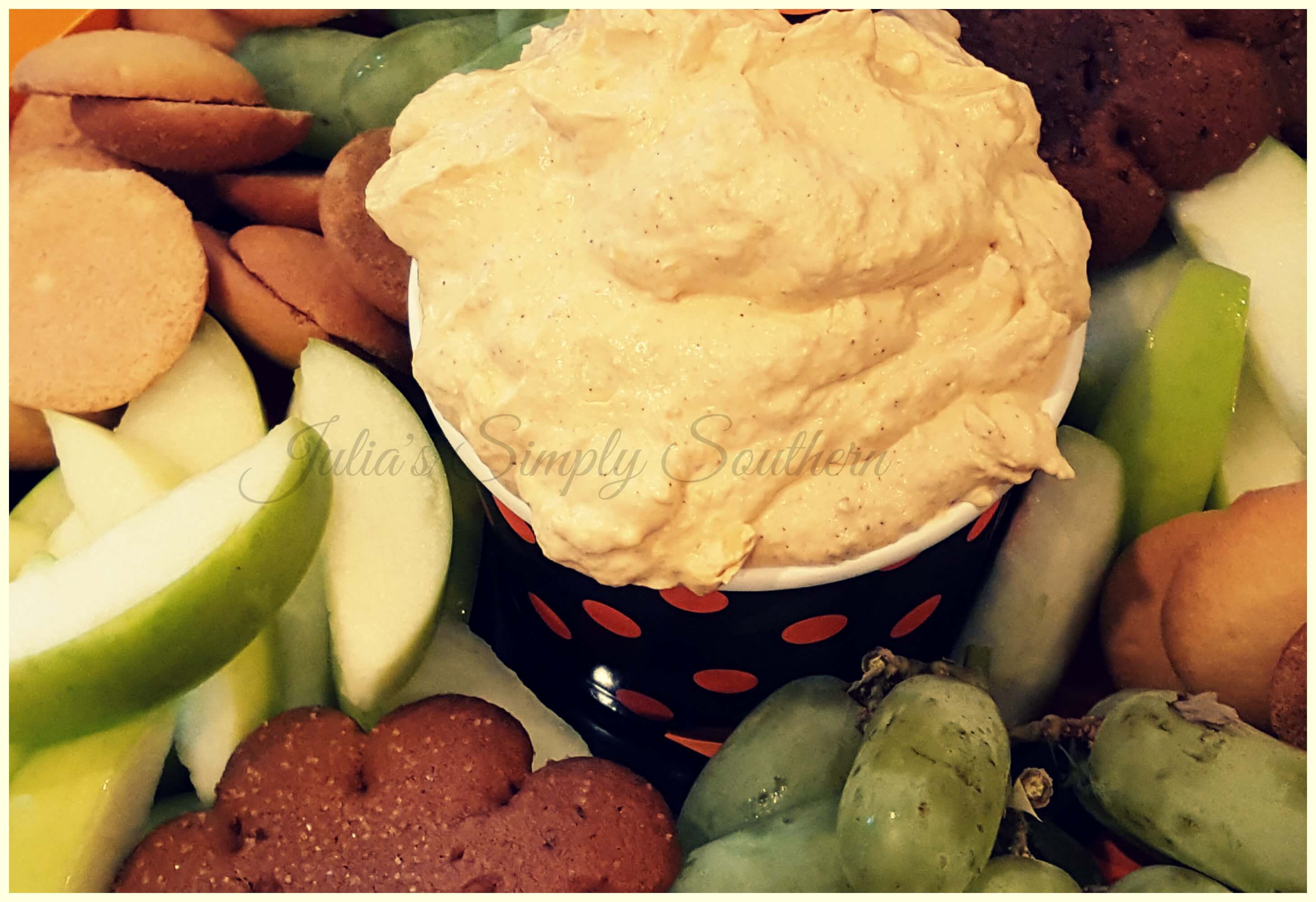 You may also be interested in:
See it at: Weekend Potluck
Ingredients
8 oz Cream Cheese, softened

15 oz Canned Organic Pumpkin (not pie filling)

8 oz Whipped Topping, thawed

1 tsp Pumpkin Spice

Fruit, for serving

Cookies, for serving
Instructions
1
In a mixing bowl, combine pumpkin and cream cheese until blended.
2
Stir in whipped topping and pumpkin spice.
3
This dip can be transferred to a serving bowl and served immediately or chill it in the refrigerator a couple of hours until needed.