In this post I'll be sharing a tasty Salmon Spread Appetizer Recipe. I'll also be telling you about "South Your Mouth Too". It's the latest cookbook from, Mandy Rivers, well know Southern food blogger.
Mandy Rivers is one busy lady! She's a wife, a mother, food blogger, author, and works outside the home. She has a wonderful personality that comes through in her writing. She's a hoot y'all! Her blog South Your Mouth is very popular, getting over 1 million visitors a month.
Mandy's first book was a success and her second book
South Your Mouth Some More
was recently released. It is sure to be a success too!
I first saw Mandy years ago as a guest on Paula Deen's show and her blog is one of my favorites!
I was lucky enough to receive a copy from the publisher to review. I received the book the day before I was leaving for a trip to Las Vegas. You can guess what I read on the flight to and from.
I love Mandy's recipes. She creates what I call "real food" dishes that anyone can make at home. Perfect for busy cooks, using simple ingredients. If you've ever visited her blog and read a few of the post, you'll find humorous stories and delicious food. That shines through in her books too.
South Your Mouth Some More
is 208 pages filled with recipes and stories. It's filled with a lot of NEW recipes that you will not find on her blog along with some of the favorites that are.
Some of the new recipes you'll find are:
South Your Mouth Some More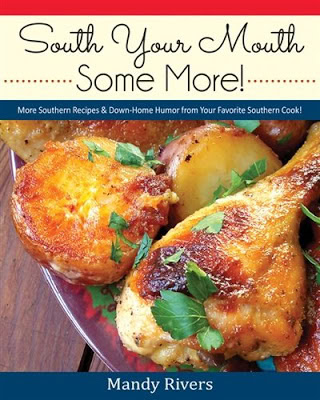 Low Country Hurricane Punch
Hummingbird Cake
Peanut Butter Sheet Cake
Chicken Bog for a Crowd
Cream Biscuits
Grandma Betty's Peanut Butter Fudge
Old Fashioned Buttermilk Pie
Bull's Eye Roast with Mushroom Gravy
Crispy Tuna Croquettes
Perfect Steamed Shrimp
Easy Slow Cooker Broccoli Casserole
I chose two recipes from the book to make to include in my review. I can tell you they were both delicious. There was one recipe in the book that inspired me to create a new recipe. I've got a lot more bookmarked to try soon. So whether you enjoy collecting cookbooks, need help in the kitchen with recipes, or are learning to cook – you'll love South Your Mouth Some More.
Salmon Spread Appetizer Recipe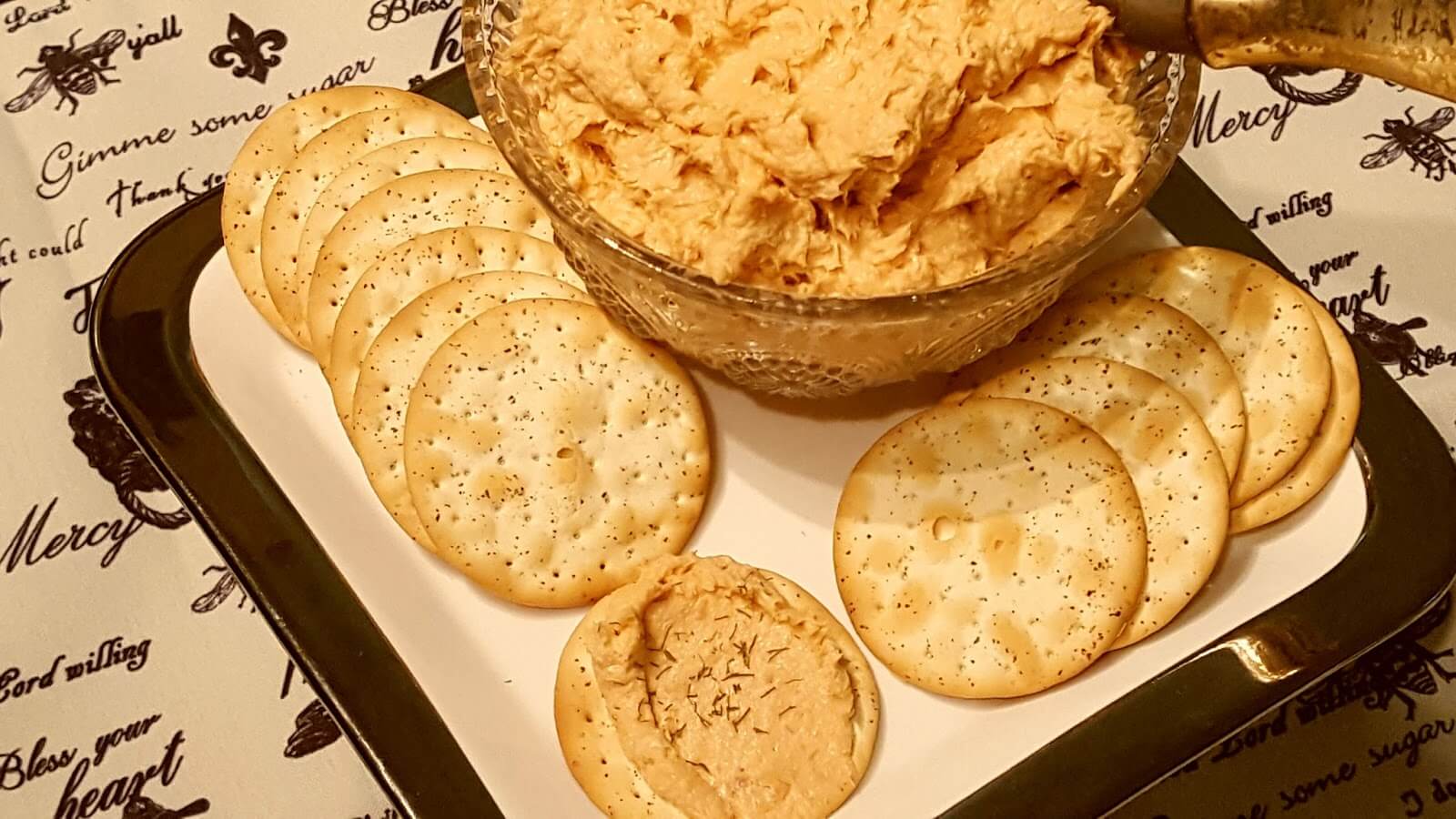 Red Salmon Spread is a great appetizer and I'm glad to have the recipe in my collection now.
Ingredients
8 oz Cream Cheese
1/4 tsp Liquid Smoke (optional) , I did use it
1 tsp Prepared Horseradish
1/4 tsp Salt
15 oz Can Red Salmon
1 Small Onion, finely diced
Mandy's Sausage & Rice Casserole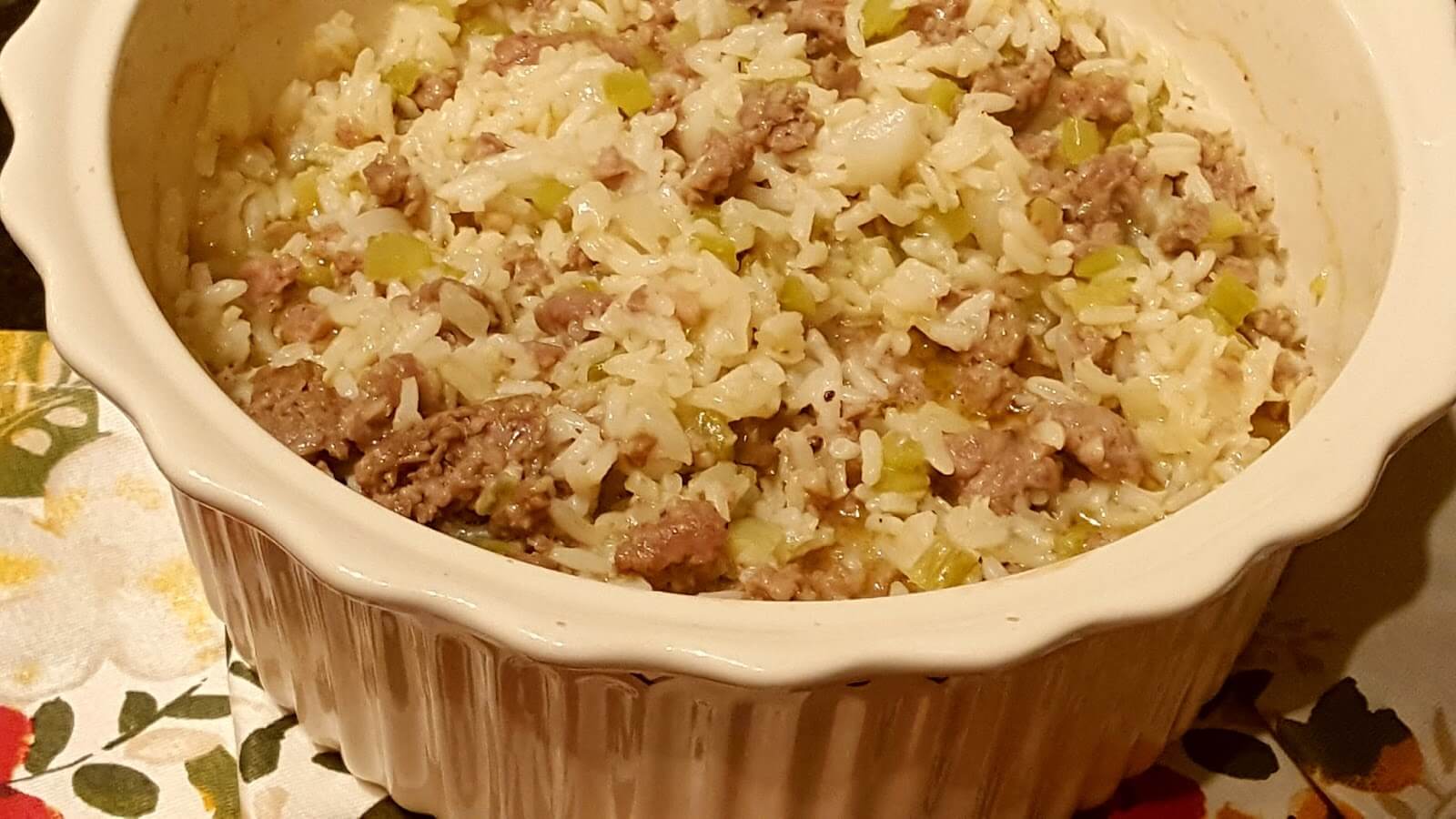 The Sausage and Rice Casserole was easy to make and is great for a meal itself or a side dish!
Ingredients
1 pound Pork Sausage
1 Medium Onion, diced
1.5 c Celery, diced
1/4 tsp Red Pepper Flakes (optional)
14 oz Can Chicken or Vegetable Broth
10.75 oz Can Cream of Celery Soup
1 c Uncooked White Rice
GIVEAWAY
UPDATE: Congratulations Freda Burkett! You're our winner!!
Enter the giveaway for a FREE copy of 'South Your Mouth Some More'. The lucky winner will be announced Friday (October 28, 2016) .Tell your friends and family so they can enter too! The winner will receive an email.
If you wish to purchase a copy of South Your Mouth Some More Click Here


See Mandy on QVC – In the kitchen with David Venable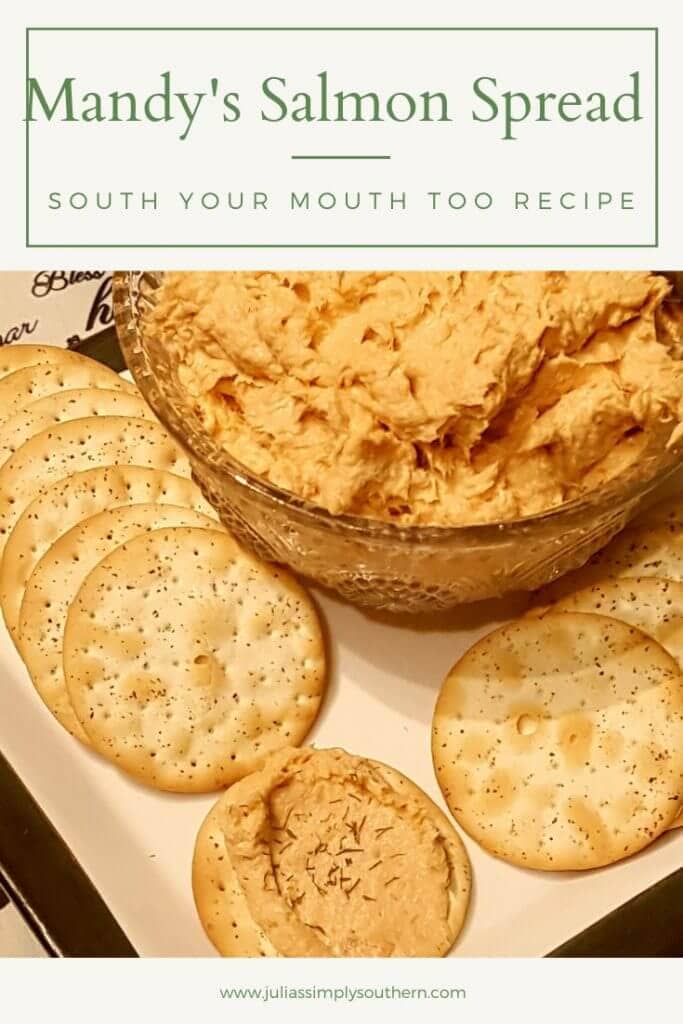 Meet Julia
Author of Julia's Simply Southern
Hey Y'all! I'm Julia, the cook and writer behind the recipes here at Julia's Simply Southern. I began my website so that I could share easy to follow recipes that anyone can use to put a home cooked meal on the dinner table. Thanks so much for stopping by!
Follow me on Facebook | Twitter | Instagram | Pinterest | YouTube