In this post I am sharing our day hiking and the Natural Bridge at Keowee Toxaway State Park.
Starting out, so far so good. I did notice however we were walking downhill. That's when I realized at some point there was going to be an uphill climb. The trail is 1.3 miles long and should take about an hour.
My husband walked along at a faster pace being more experienced outdoors than myself and I'll admit it, more physically fit. I was making a point to participate in more outdoor activities, exploring and enjoying nature, while getting exercise.
If I am going to exercise I would much rather have beautiful nature to enjoy than some gym wall.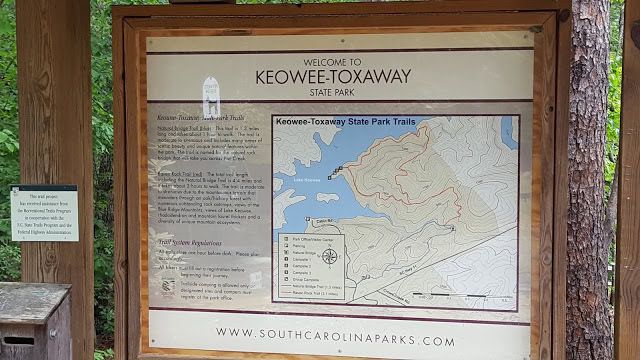 I was careful of my footing, looking down quite a bit to where I was stepping, because of all of the tree roots on the trail. If there was a person to trip and fall over one, that would be me. It was quiet, peaceful forest surroundings.
I couldn't help but think….here I am looking around and then wondering what may be looking back at me. ? I still get somewhat nervous when out in the woods. Was there a bear around, a mountain lion, or some Cherokee ghost who used to travel this area? My imagination can be quite powerful when I allow it to run wild.
I continued to walk along, yes huffing and puffing at this point, trying to keep up. I wondered if I'd made a mistake agreeing to a trail such as this, being a beginner at best. The area was so beautiful, even a bit rustic for being a hiking trail used by many. There were wild
Rhododenrons
everywhere, common in the mountainous regions of the South, some still showing off their beautiful blooms.
I appreciated the occasional small waterfall or glance of the river making the beautiful rushing water background noise. It gave a chance to stop a moment and take photographs as well as catch my breath. I knew that Advil would be in my future on this day but it was honestly well worth it to me to enjoy such beautiful views.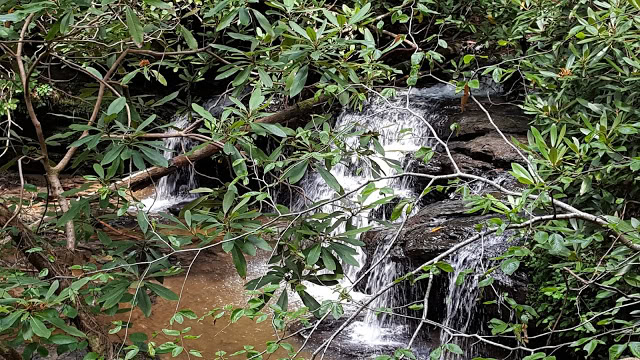 We finally arrived at the natural bridge. The reason we chose the trail. A bridge made of stones…..well, I guess boulders would describe them better. The passage over Poe Creek to continue along the trail.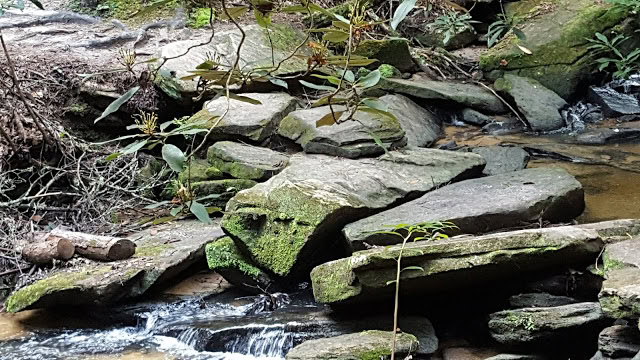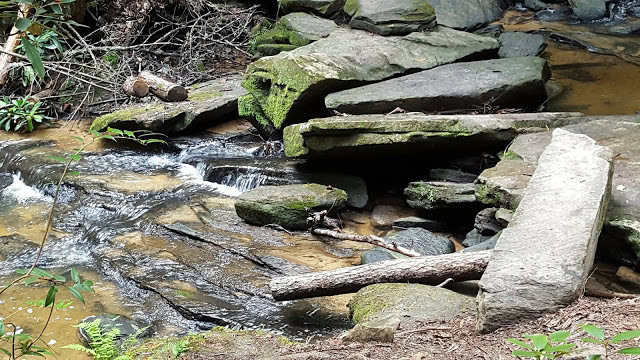 I noticed small cave areas on the side of the mountain. I couldn't help but wonder what might live inside or perhaps spend the winter in hibernation. There's that bear thing again in my head. This was also a part of the trail where going uphill was a big part of the hike. My breathing was heavy but I was doing my part to keep up.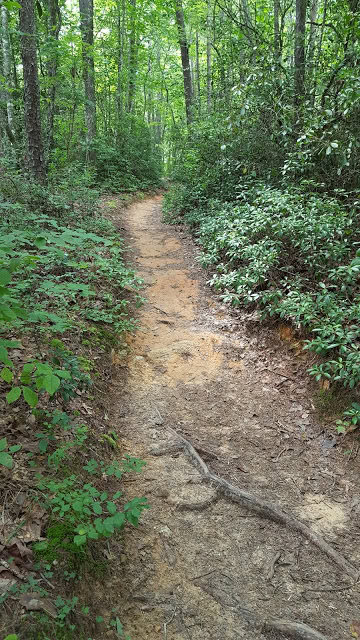 I could hear a busy road really close by on this part of the trail, that would be Highway 11. I joked calling out that I could just lie down and roll down the mountain to the side of the road and be picked up. I carried on though, we were nearing the end anyways. I was proud of myself and the accomplishment I made completing another trail. There had been quite a few hikes the past several weeks. A new one each weekend. A new adventure!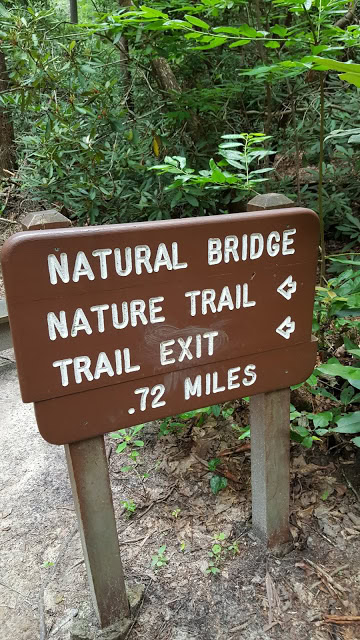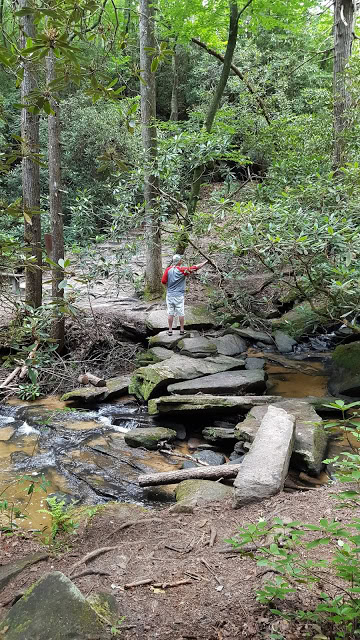 Do not use photos without written consent © Julia's Simply Southern