In this post I am sharing ways to use Baking Soda.
When I originally posted this article (nearly six years ago at this point), it only contained a link to another post that I thought was interested and wanted to share.
I'll be honest with you… I also thought it a clever way to add some content to my new website. I've learned a lot since then.
However awful my original post was (forgive me Google), the point and interest of what I wanted to share is still good.
Baking soda is indeed an important pantry staple. At least in my humble opinion. It is a valuable ingredient with many used in the home that range from cooking, cleaning, personal hygiene to helping setting indigestion.
My husband was amazed one evening when he had run out of his Tums and was suffering with nasty acid reflux that I had a homemade remedy that would help. A bit of baking soda, also known as bicarbonate of soda, mixed with water would take care of it. This homemade remedy should only be used in moderation.
How did I know this would work? In my younger days I loved spending time and learning from old folks and one of the old time remedies for heart burn or reflux was sold right in pharmacies. A big block of bicarbonate of soda, which was basically a block of baking soda. You can learn a lot from older generations if you pay attention.
Before we get to the article link that I originally shared (below), I wanted to note a few of my personal favorite ways to use baking soda.
Baking Soda for Cooking – baking soda is a traditional leavening agent. You'll find it in many baking recipes including my own recipes for buttermilk biscuits, banana bread, peanut butter cookies and Irish soda bread; just to name a few.
Baking Soda for Cleaning: It is no secret that baking soda is a useful cleaning agent to keep laundry fresh, neutralize odors in your refrigerator or scrubbing stains off of cooking pots.
Baking Soda for Personal Care: Baking soda can also be used for brushing teeth.
Below is the link to the article with 112 more ways to use baking soda.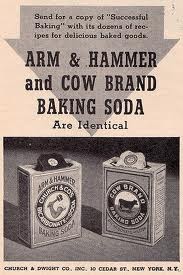 Fluster Buster: Baking Soda – 112 Uses (WWII Series): Picture by: Get Rich Slowly Week after week I'm amazed at all of the uses for common household product. This list contains a lo…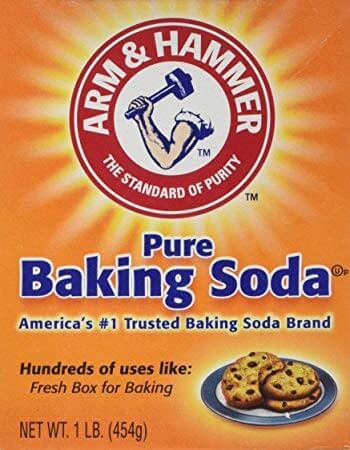 Meet Julia
Author of Julia's Simply Southern
Hey Y'all! I'm Julia, the cook and writer behind the recipes here at Julia's Simply Southern. I began my website so that I could share easy to follow recipes that anyone can use to put a home cooked meal on the dinner table. Thanks so much for stopping by!
Follow me on Facebook | Twitter | Instagram | Pinterest | YouTube