BBQ Chicken Sliders are a great party food or easy family meal. By shredding chicken you can make dishes budget friendly.
Ingredients
1 lb Boneless Skinless Chicken Breast
1/3 c Chicken Stock
1/4 tsp Salt
Cracked Black Pepper
1 c Barbecue Sauce of Choice
12 Slider Buns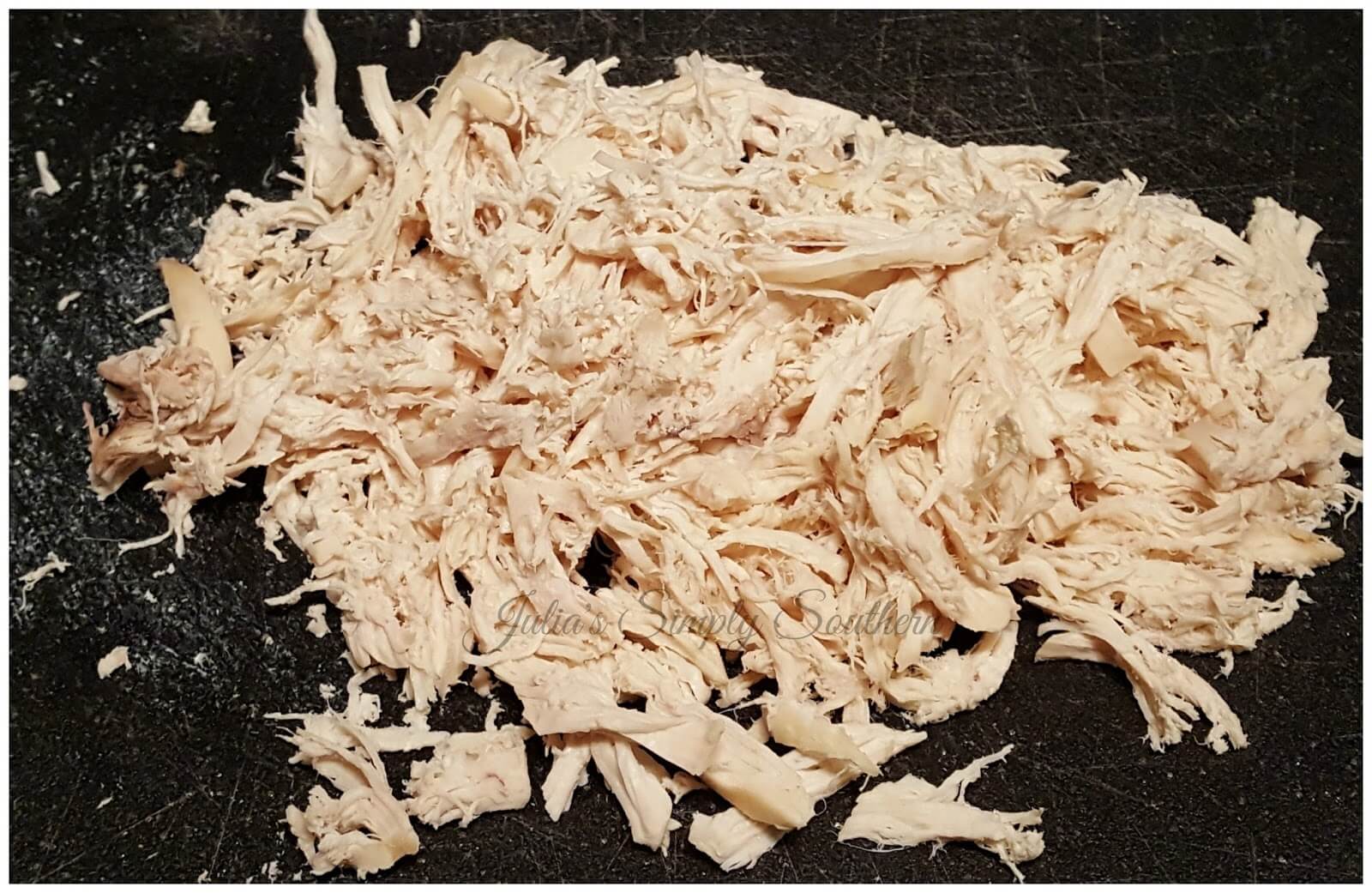 Shredded Chicken
Add chicken breast to a medium sauce pan and cover with water. Bring to a boil and simmer over medium heat until chicken has cooked through, about 20 minutes.
Remove chicken from pot and allow to cool enough to handle on a cutting board.
Using two forks, shred the chicken. I find the fork method easiest.
Add the shredded chicken to a mixing bowl.
Pour chicken stock over shredded chicken.
Add salt, pepper, and barbecue sauce to chicken. Stir to combine.
Assemble slider sandwiches.
Tip: Barbecue chicken mixture can be made ahead of time and reheated in the microwave before assembling sandwiches.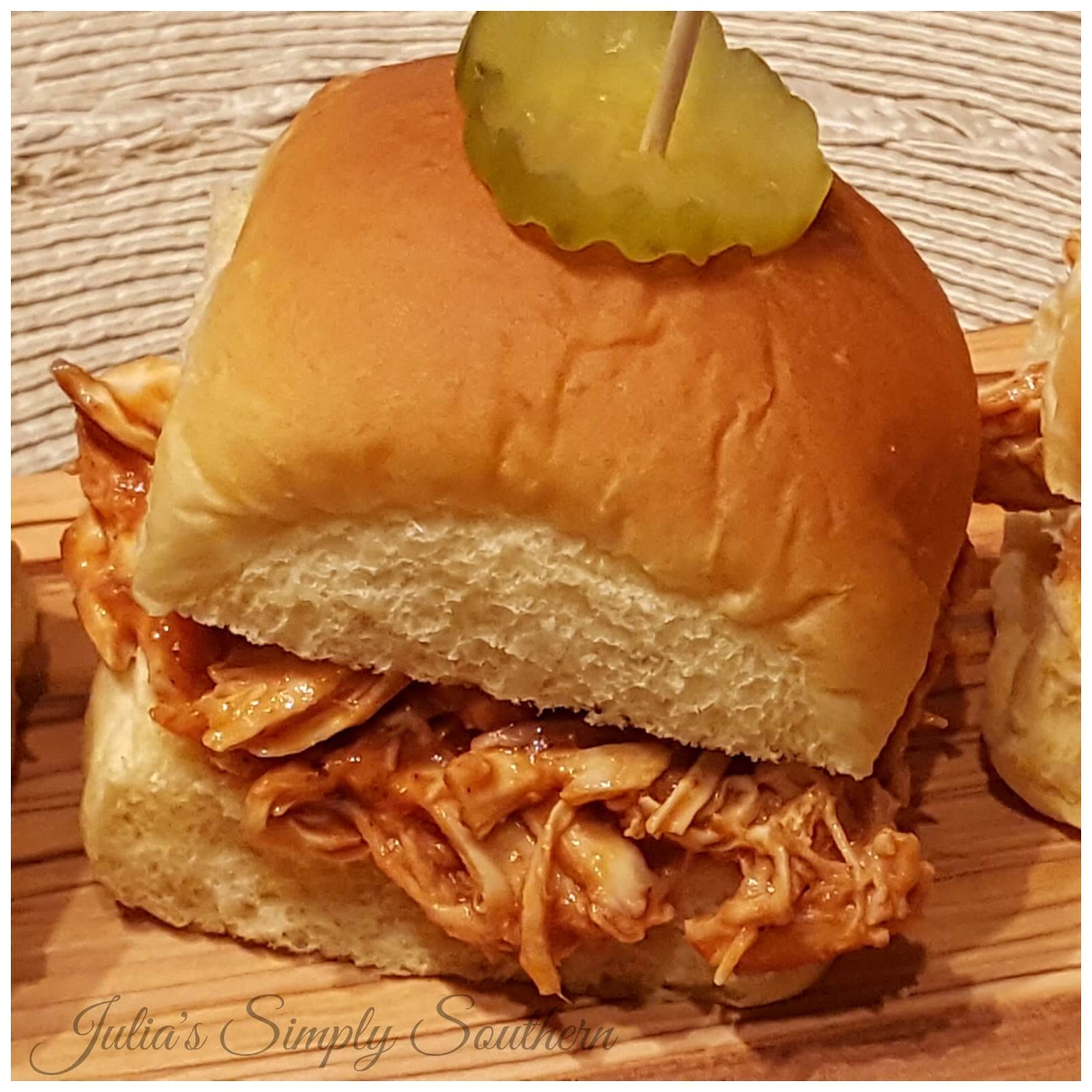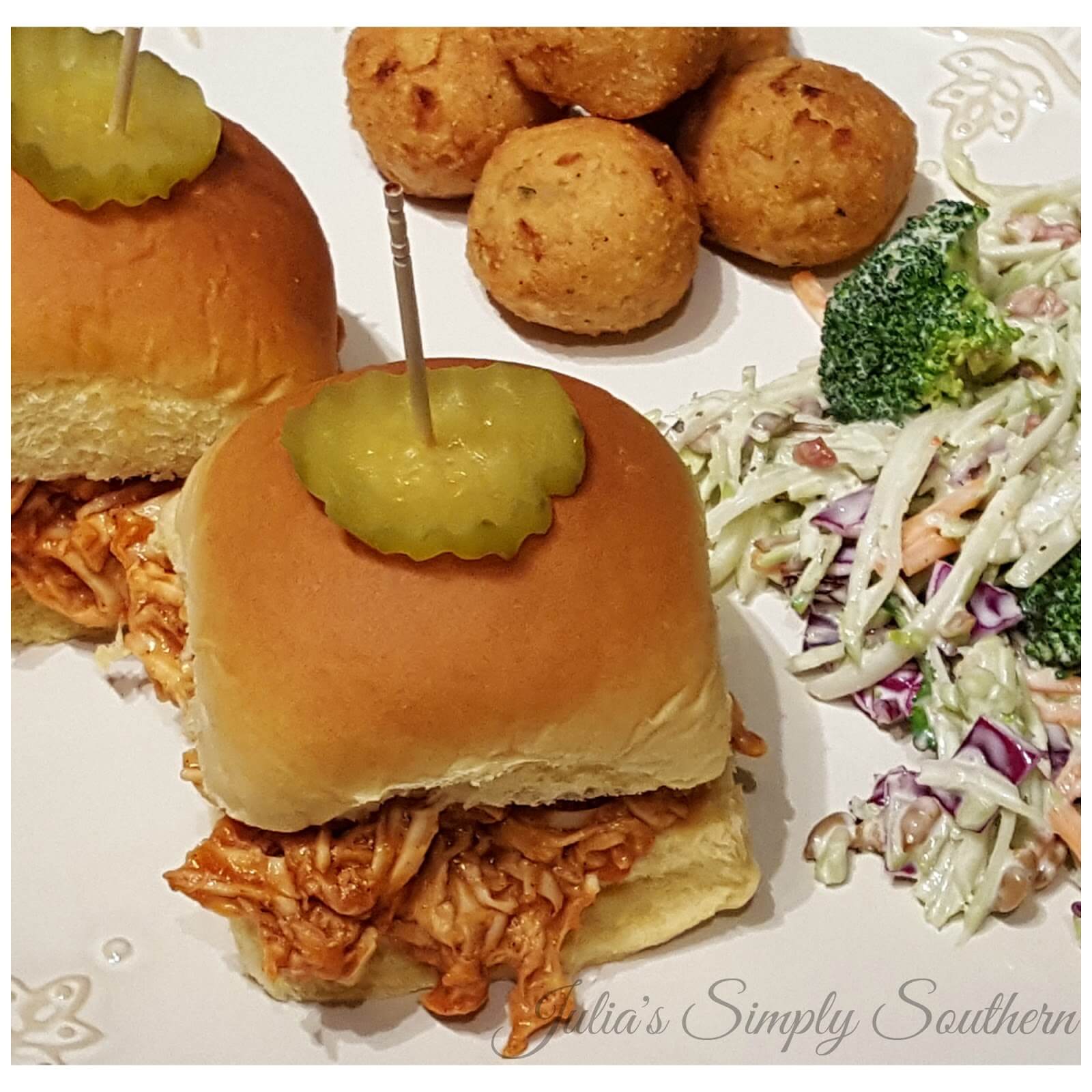 [sp_recipe]