In this post I am sharing a delicious Classic Southern Meatloaf Recipe with the best glaze topping you've ever tasted.
A meatloaf is easy to put together for a delicious and budget friendly meal. Some folks even consider meatloaf to be a comfort food. I can understand why. I'm sure we all grew up eating meatloaf prepared by our mothers and grandmothers.
A classic meatloaf with a wonderful sweet and savory glaze served alongside those classic sides of mashed potatoes and peas and carrots is a family favorite supper.
As much as I love the meatloaf dinner, I think my favorite part of all is the leftover meatloaf sandwich. Toasted bread, a slather of mayonnaise, a warm slice of meatloaf….heavenly!
Easy Meatloaf Recipe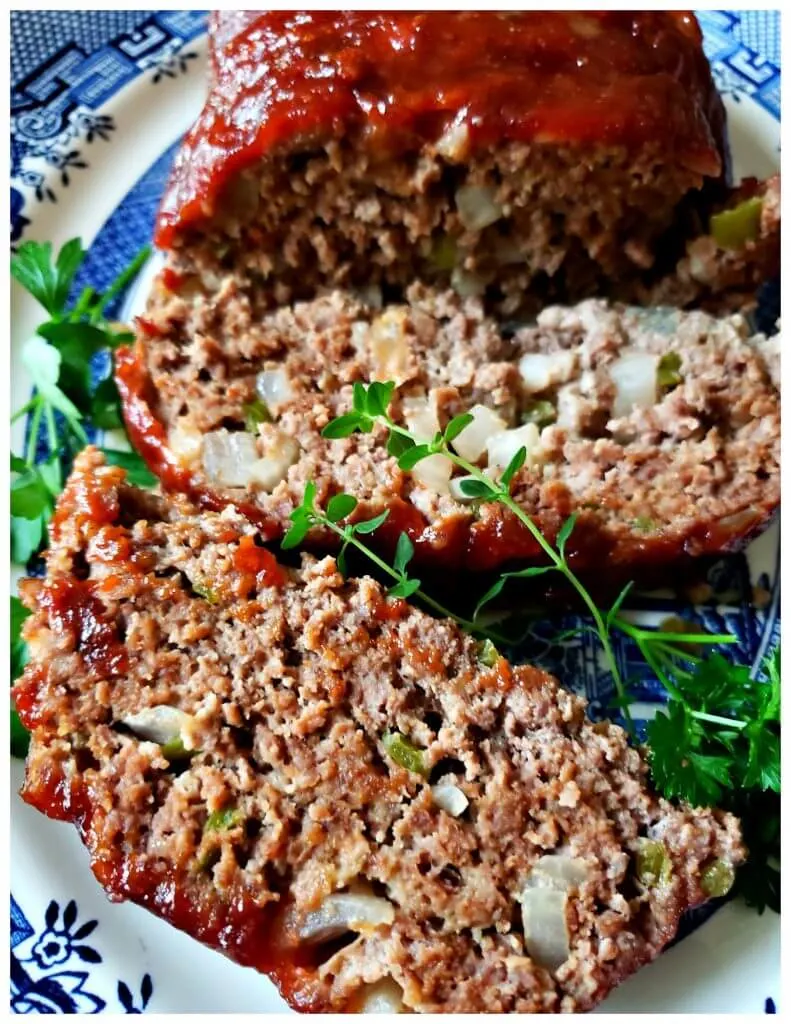 There are a lot of meatloaf recipes out there and I've had my fair share of them. Some were bland and not so great, others delicious.
I think that there are a few key tips to making the best meatloaf recipe. For starters, don't cook your meatloaf in a loaf pan. It just bubbles in juices and the texture is not that great as a result.
I prefer to cook a meatloaf on a sheet pan. It will slice better too. The second tip to making a delicious meatloaf that people will actually enjoy eating is to use ground beef with a higher fat content, like ground chuck.
It is perfectly okay to mix in other ground meats, such as pork or veal but personally I stick with the ground beef. It is cheaper and there are only two of us so I don't need a big meatloaf.
Perhaps the most important part an amazing meatloaf is the glaze. Step away from slathering ketchup on the top and prepare an easy tasty glaze that will set your meatloaf over the top!
Southern Meatloaf Recipe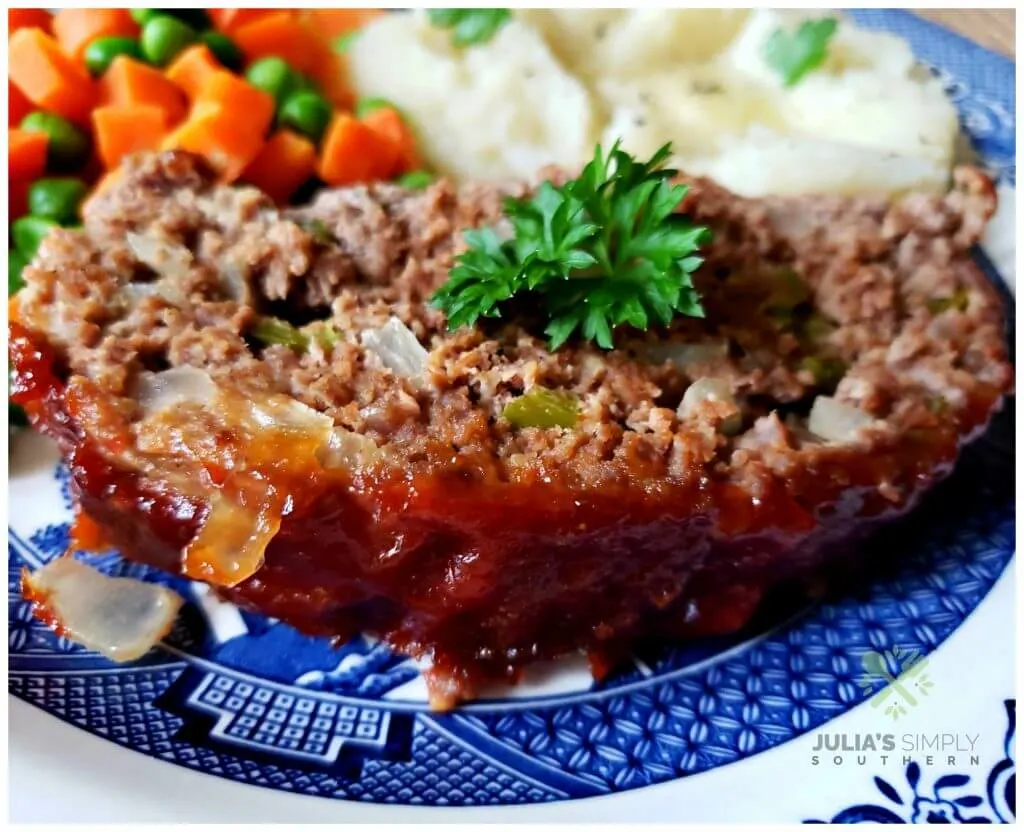 How long to cook meatloaf depends on the size of your meatloaf. I try to keep it around two pounds. A meatloaf that size takes just over an hour. If you're unsure if your meatloaf is done, check the internal temperature with a meat thermometer.
How to Make a Meatloaf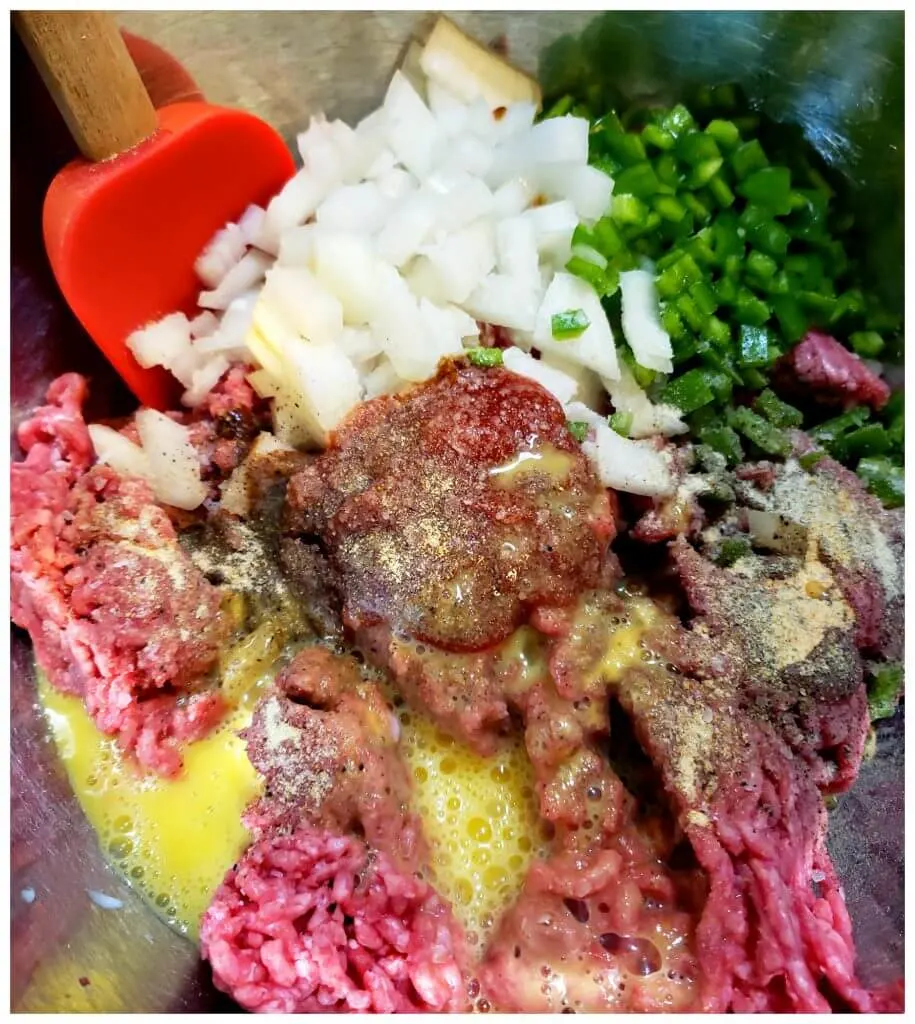 What you put in a meatloaf can vary according to what you like. I think of a classic meatloaf as having seasonings, diced onion, bell pepper (if I have one on hand), bread crumbs, eggs and few sauces for added flavor.
I try to be mindful of how much diced vegetables I add into the recipe due to the water content that will be released during cooking. Sometimes less is more when you want your meatloaf to actually turn out to be a loaf and not fall apart in the end. This is also another great reason to use a sheet pan to bake your meatloaf.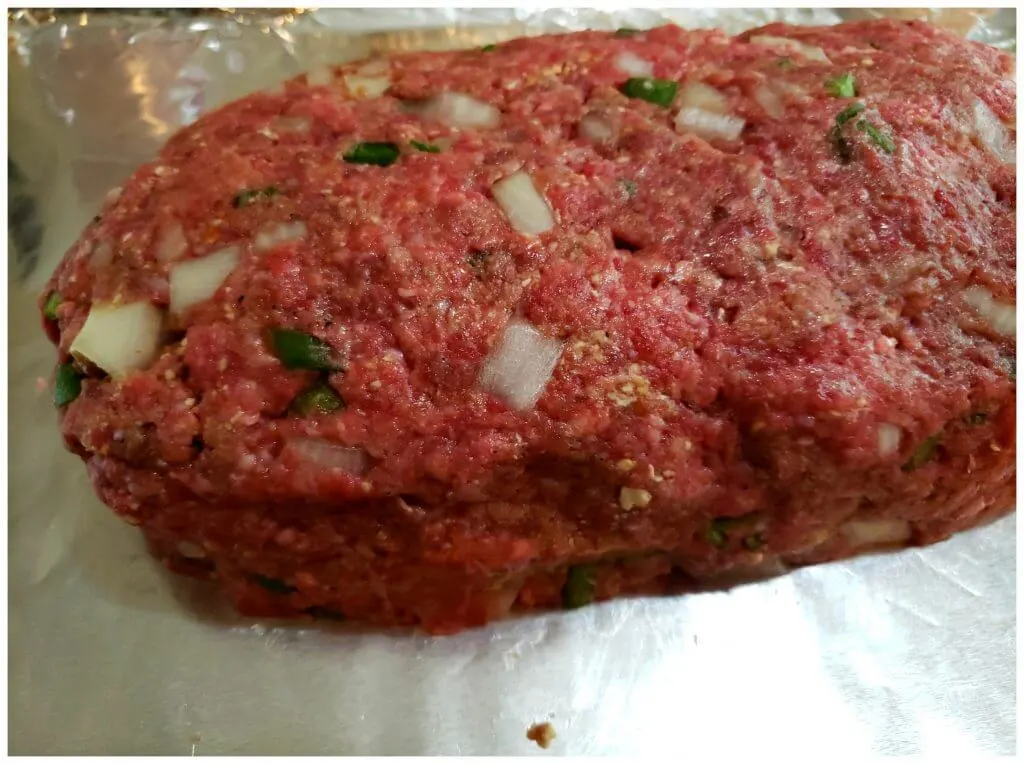 Line your sheet pan with aluminum foil to make clean up easier then scoop out your meatloaf mixture and just use your hands to form the load.
While I use a spatula to do as much mixing of my meatloaf ingredients, it is inevitable that you'll have to get your hands in it at some point to finish mixing and form the loaf so take those rings off before you get started.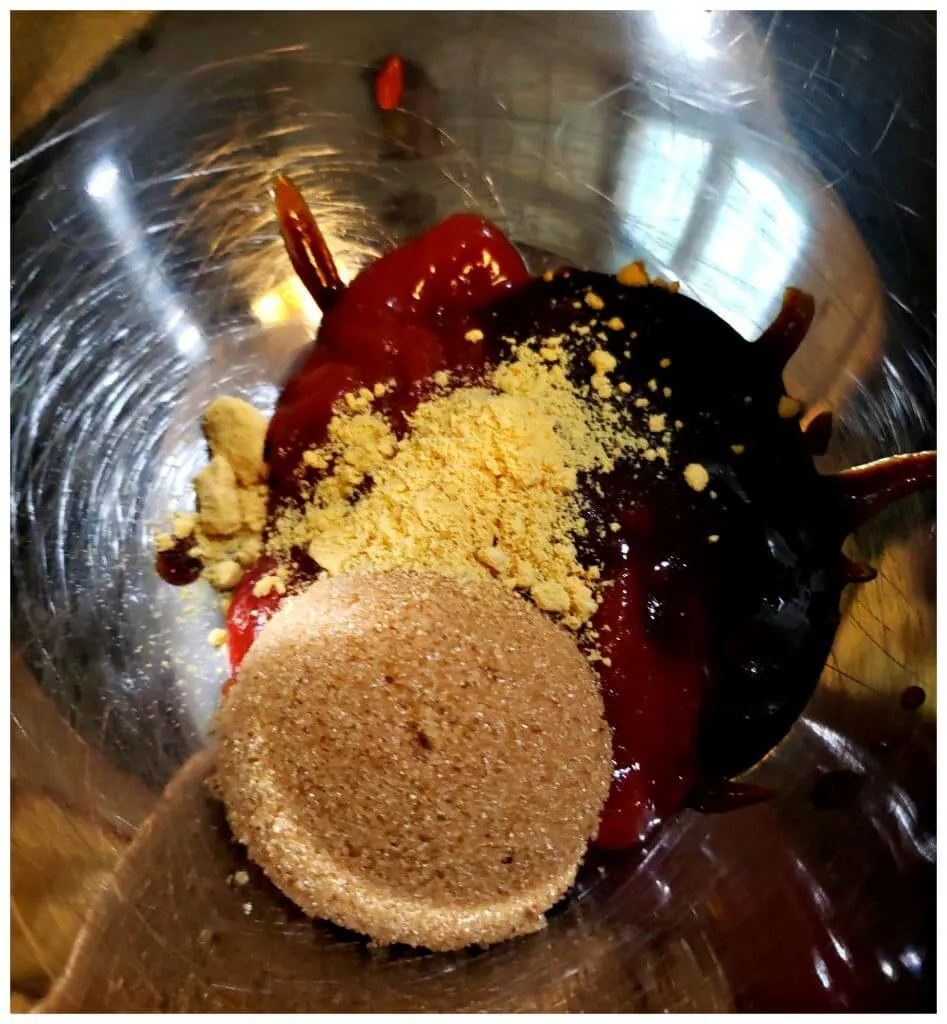 The glaze. AHHH! An important layer of flavor to finish off your wonderful meatloaf. A sweet and savory glaze seems to be a hit with meatloaf.
The glaze takes just a few simple ingredients to make, most of which you probably keep on hand, and one that you may not. There is one ingredient that everyone may not keep around that I have to have, not only in the meatloaf mix, but the glaze as well.
It is Lea and Perrins Bold Steak Sauce. Yes, we love A-1 too but the Lea and Perrins has a kick that works so well in this meatloaf.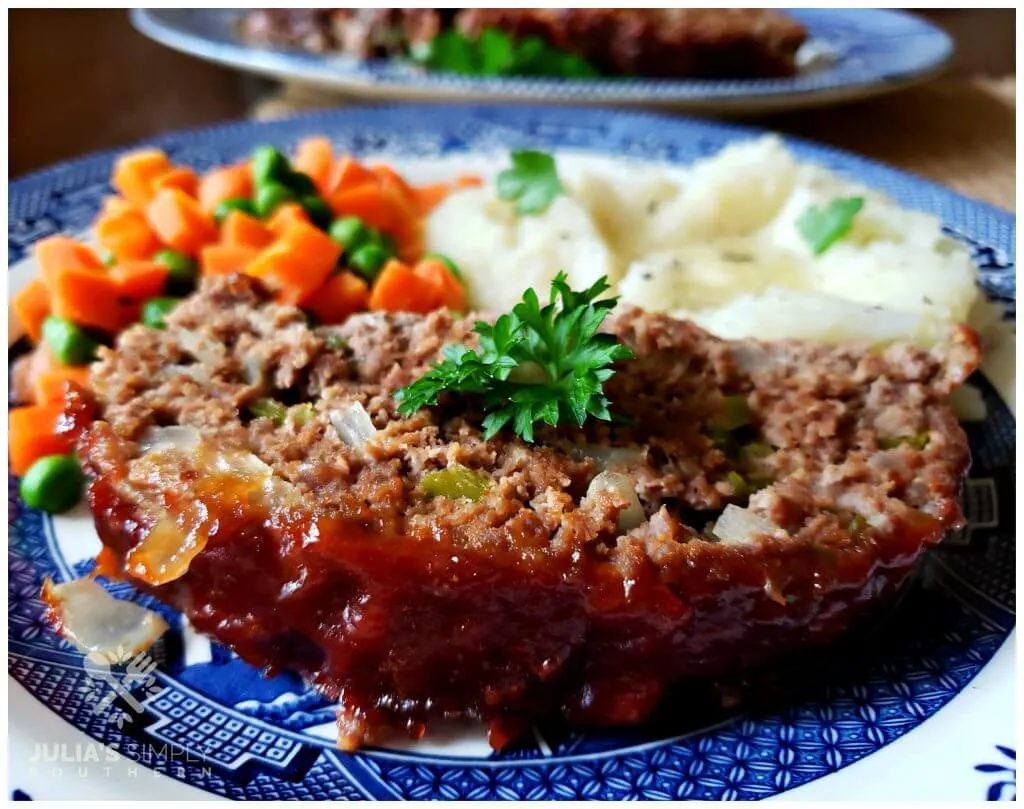 You've tried all of the other meatloaf recipes so why not try this one. Give it a go! Below you'll find the step by step instructions and ingredients needed to make a classic Southern meatloaf recipe.
Yield: 2 pound meatloaf
Classic Southern Meatloaf Recipe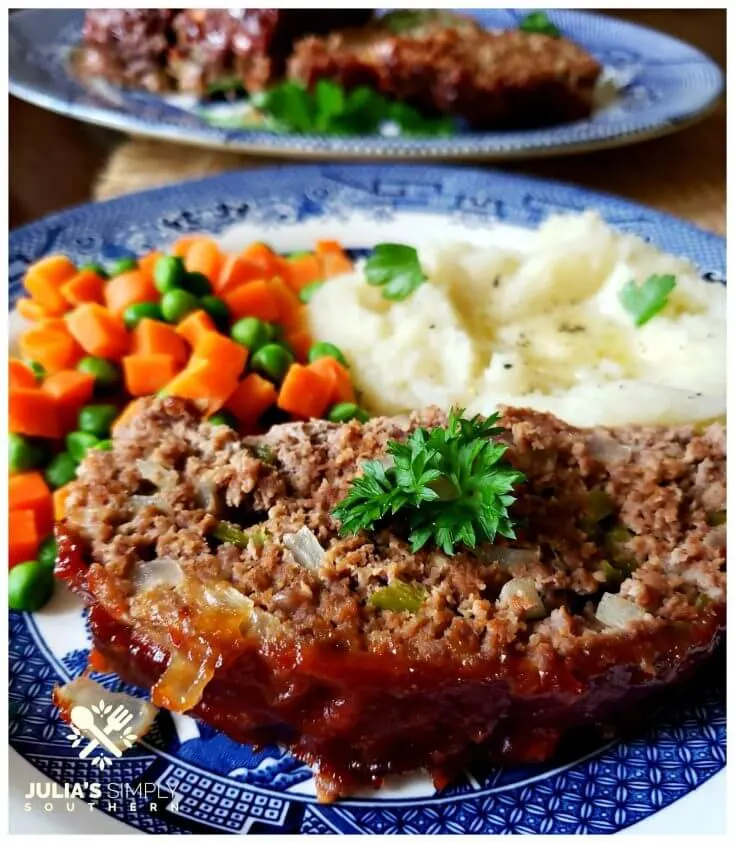 A delicious meatloaf that is perfectly seasoned and topped with a sweet savory glaze that makes this meatloaf a family favorite meal.
Cook Time
1 hour
15 minutes
Total Time
1 hour
30 minutes
Ingredients
Meatloaf
2 lbs Ground Chuck
1 c Diced Yellow Onion
1/2 c Diced Bell Pepper
3 tbs Milk
Couple of Dashes of Worcestershire Sauce
1 tbs Lea & Perrins Bold Steak Sauce
2 tbs Ketchup
1 tsp Kosher Salt, or to taste
1/2 tsp Ground Black Pepper, or to taste
1 tsp Onion Powder
1/4 tsp Garlic Powder
2 Eggs, lightly beaten
1/4 c Plain Bread Crumbs
Glaze Topping
1/3 c Ketchup
2 tbs Brown Sugar
1/2 tsp Dry Mustard Powder
1 tbs Lea and Perrins Bold Steak Sauce
Instructions
Preheat oven to 375°F (190.5°C).
Line a baking sheet with aluminum foil and set aside.
Using a large mixing bowl; combine all of the ingredients for the meatloaf with a spatula. Use hands to finish mixing so that all of the ingredients are well combined. Transfer the meat mixture to the lined baking sheet and use your hands to form into a loaf.
Wash those hands then prepare the glaze. In a small mixing bowl combine the glaze ingredients with a whisk. The glaze will resemble the color of a barbecue sauce with a slight orange hue.
Spoon half of the glaze mixture onto the meatloaf and use a brush to spread it over the top. Set aside the remaining glaze for later.
Place the meatloaf into the oven and set a timer for 1 hour. Apply the remaining glaze to the top of the meatloaf and bake and additional 15 minutes, or until done. Allow the meatloaf to rest for 10 minutes then transfer to a serving platter.
Slice meatloaf into 1 inch slices for serving. Enjoy along with your favorite sides.
Notes
Tips:
Higher fat ground beef, such as ground chuck, make a moist and more flavorful meatloaf.
Cooking meatloaf on a sheet pan is preferred over a loaf pan for best texture.
Adjust seasonings as needed to suit your own taste.
If you're not a fan of onion or bell pepper, omit them from the recipe.
Nutrition Information:
Yield:
8
Serving Size:
1 slice
Amount Per Serving:
Calories:

389
Total Fat:

21g
Saturated Fat:

8g
Trans Fat:

1g
Unsaturated Fat:

10g
Cholesterol:

148mg
Sodium:

645mg
Carbohydrates:

14g
Fiber:

1g
Sugar:

8g
Protein:

34g
There is no need to cover the meatloaf during cooking
How can you tell if meatloaf is done? The best way is to use an internal meat thermometer.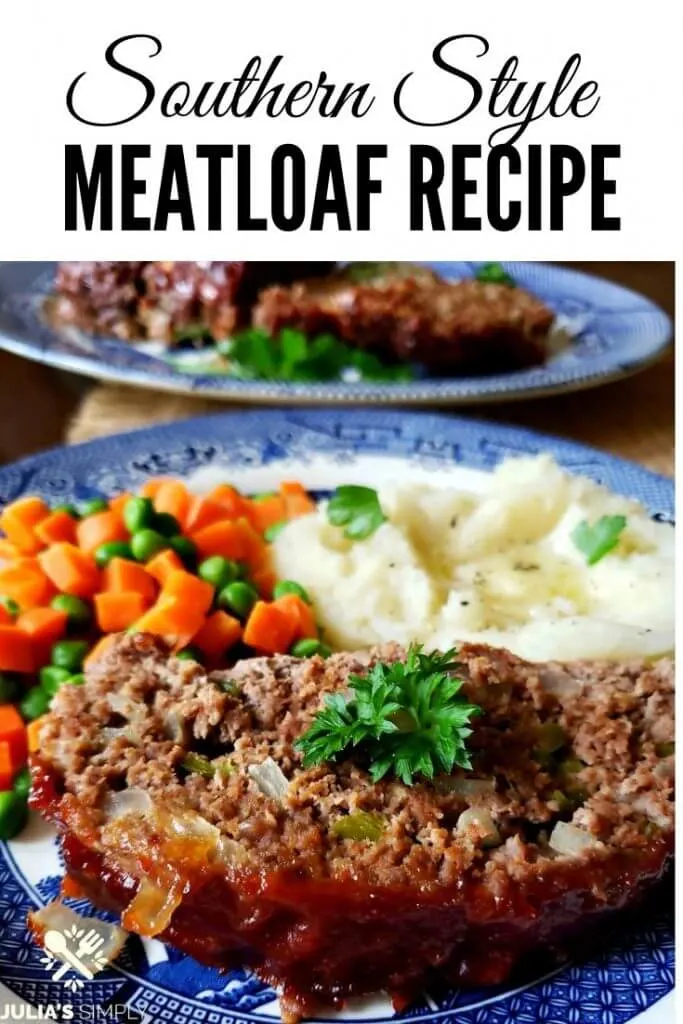 What people are saying about this recipe
Jen says: "I've been looking for a meatloaf recipe that was more traditional. My search is over. This is the way I remember meatloaf from my childhood. Thank you! My new go to meatloaf!"
Latest Recipes
You might also enjoy this recipe for Budget Friendly Beef Hash from Southern Home Express.
Be sure to sign up for our free weekly newsletter and follow our social media accounts while you are here!
You can also see this recipe shared at the Weekend Potluck.
Meet Julia
Author of Julia's Simply Southern
Hey Y'all! I'm Julia, the cook and writer behind the recipes here at Julia's Simply Southern. I began my website so that I could share easy to follow recipes that anyone can use to put a home cooked meal on the dinner table. Thanks so much for stopping by!
Follow me on Facebook | Twitter | Instagram | Pinterest | YouTube