Celebrate National Homemade Soup Day – February 4th and enjoy a hot delicious bowl of soup. Soup recipes are so versatile and budget friendly. A pot of soup makes a great family meal.
What are your favorite soups? I enjoy many and depending on which one I'm having determines what I'll have along with it. Cornbread, crackers, grilled cheese, peanut butter sandwich or a club are always great choices to enjoy with a bowl of soup.
#NationalHomemadeSoupDay
Homemade Soup Recipes
Celebrate with one of these favorites: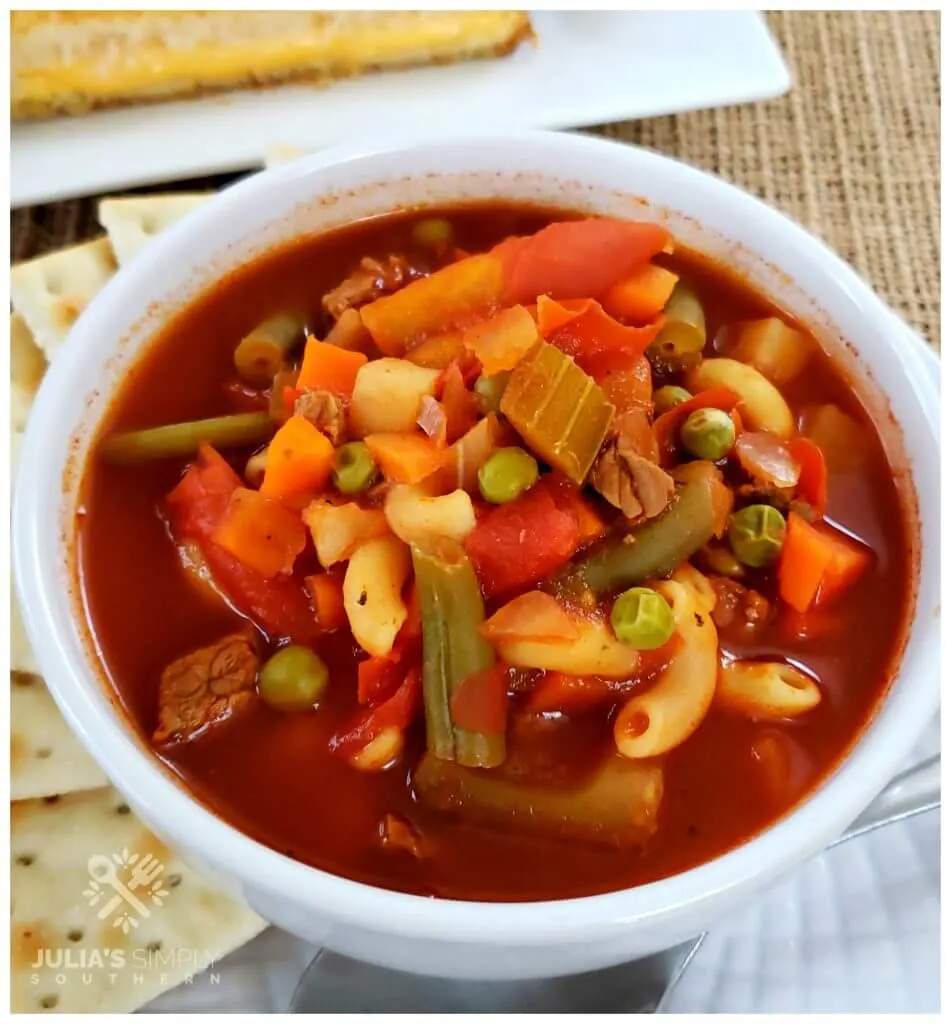 Vegetable beef soup is a popular choice for many. Tender bite size pieces of beef are combined with vegetables in a rich tomato broth soup.
Chicken and dumpling soup is a twist on an old classic. The soup has vegetables and a much thinner but flavorful broth than you might find in a class chicken and dumpling recipe.
15 bean soup has a name that kind of says it all. There are 15 bean varieties in this delicious blend paired with smoked sausage for a hearty meal.
Chicken and rice soup is always a great choice and inexpensive to prepare. The rice helps this soup recipe to be extra hearty and fill those hungry bellies.
Southern style chicken and dumplings is a classic. Deciding whether you want the flat noodle pastry type dumplings or the fluffy biscuit type is always a hard choice. I like both!
Hamburger soup, sometimes called hobo stew, is a cheaper rustic version of vegetable beef soup made with ground beef. It's equally delicious and a childhood favorite meal.
Nanny's Old Fashioned Potato Soup
Good old potato soup. This is one of my all time favorite soups to enjoy topped with chopped bacon and cheese.
Turkey Noodle Soup is a delicious option to use up some of that leftover holiday turkey.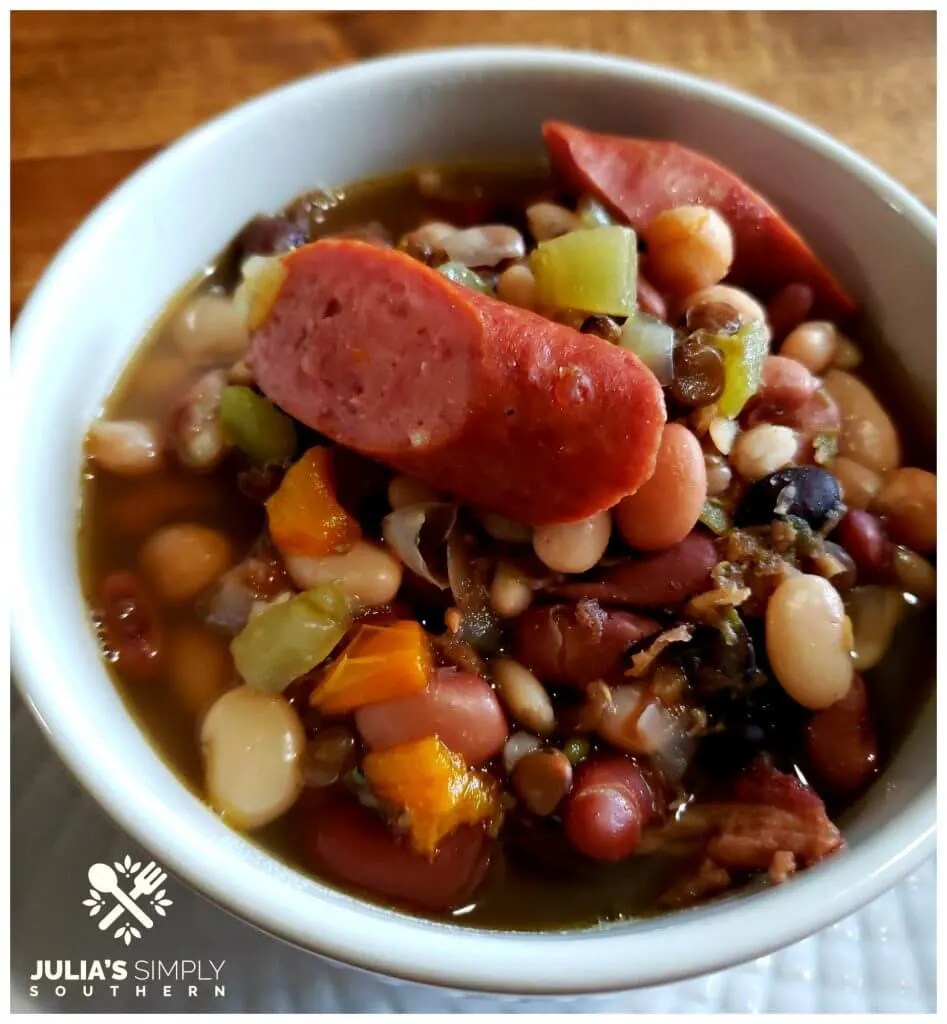 Homemade Soup Day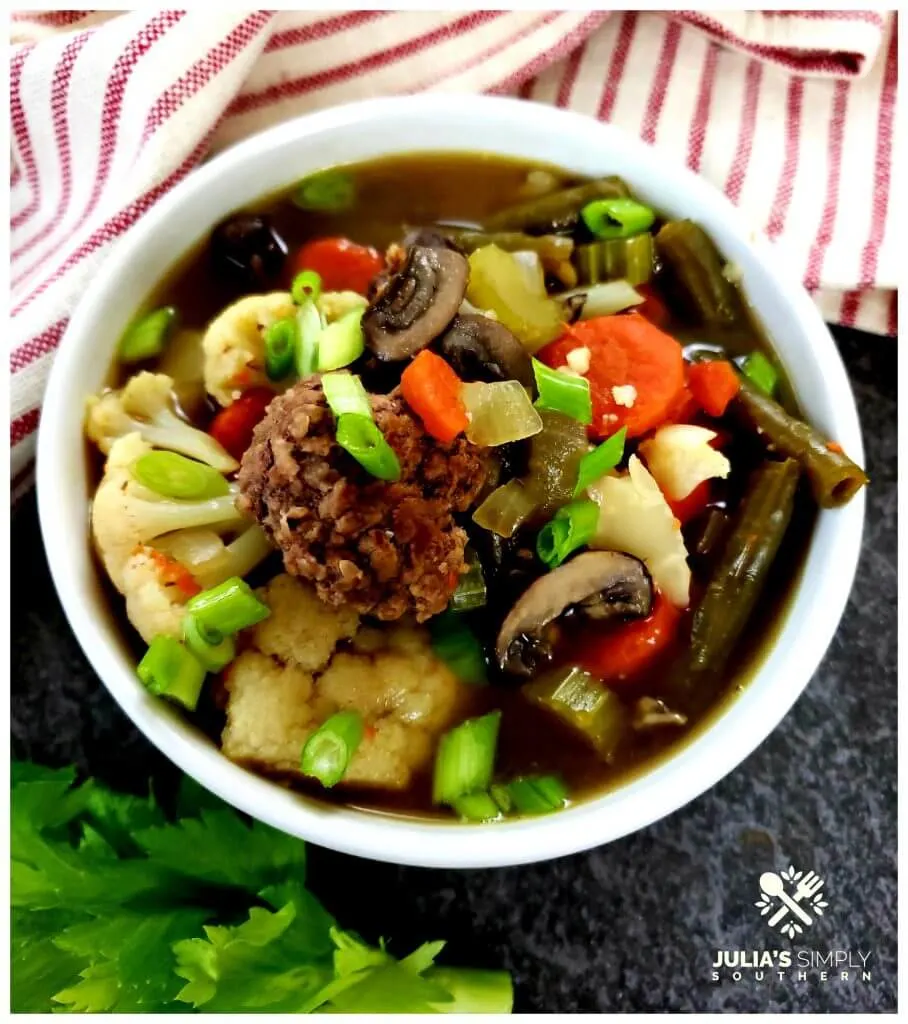 Low Carb Hamburger Vegetable Soup
This soup made with ground beef meatballs is delicious and great way to save some calories.
Try this Mac and Cheese Soup from Deep South Dish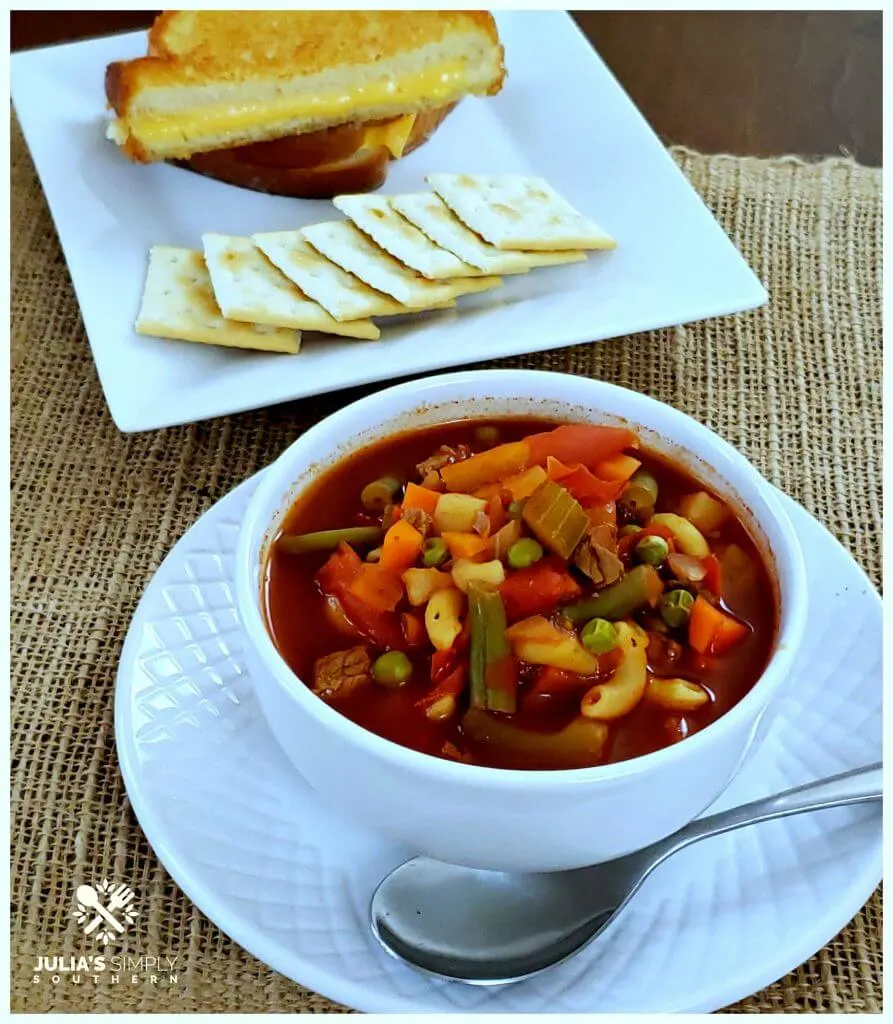 This is the classic diner style vegetable soup in a thick tomato broth that sticks to your bones.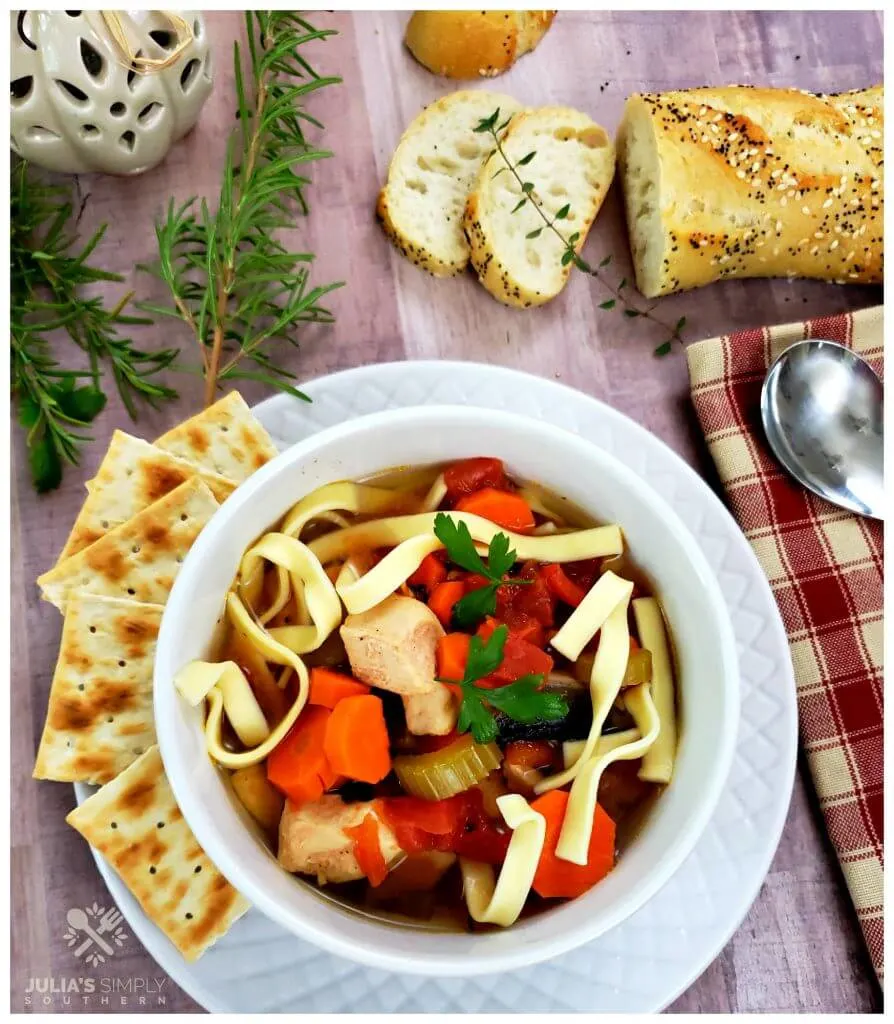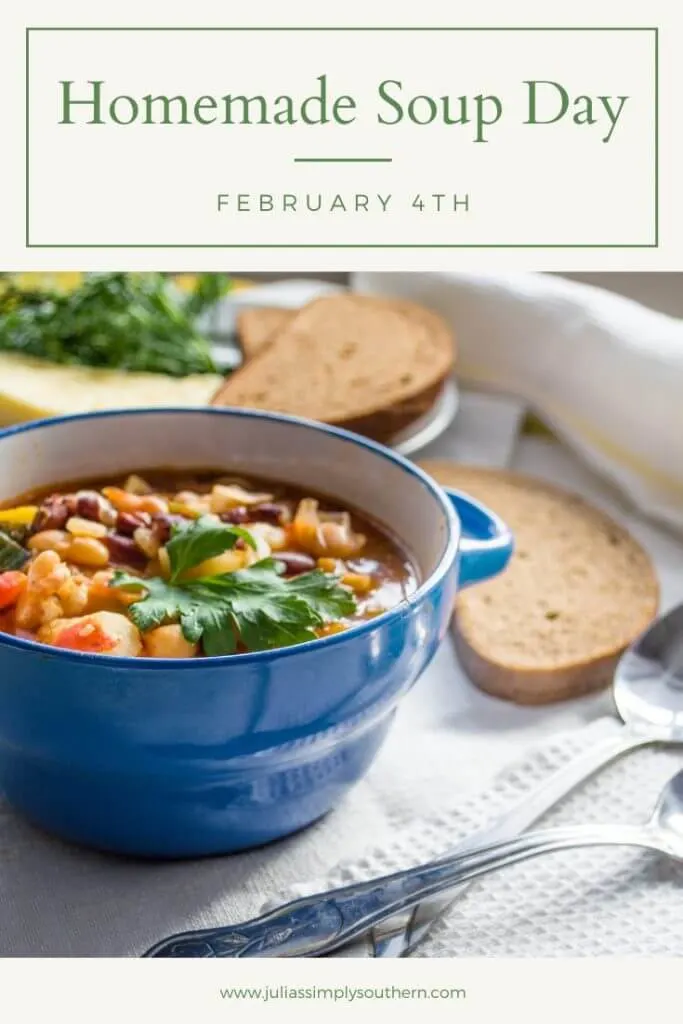 Meet Julia
Author of Julia's Simply Southern
Hey Y'all! I'm Julia, the cook and writer behind the recipes here at Julia's Simply Southern. I began my website so that I could share easy to follow recipes that anyone can use to put a home cooked meal on the dinner table. Thanks so much for stopping by!
Follow me on Facebook | Twitter | Instagram | Pinterest | YouTube