In this post I'm sharing a few methods for How to Cook Livermush.
Liver what? Livermush! Also humorously referred to as "poor man's pâté" is especially popular in North Carolina.
Growing up in South Carolina, I never heard of the stuff. It wasn't until I moved to a new area of the state to a little village town that bordered Charlotte that I saw livermush for the first time.
I wanted nothing to do with this strange new food. My husband grew up eating in during his time growing up in the mountains of North Carolina.
I had no idea. We never discussed livermush before. It would be years before I would finally lower my food snob nose and give it a try.
Don't judge me for it. If you read what it's made of then you might not be so quick to try it either. Once I did try it however, I found it delicious.
Livermush Recipe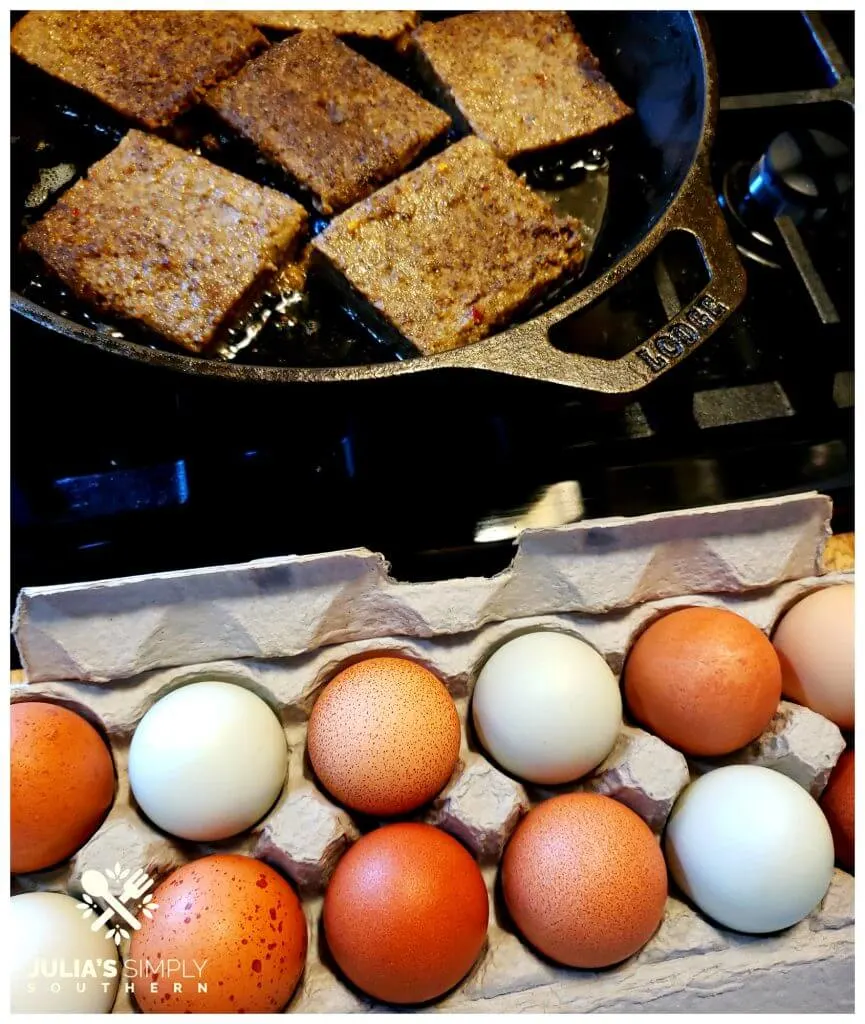 What is livermush and how does it taste? Livermush came to be out of necessity and is composed of cornmeal and leftover parts of a pig, such as the liver meat.
Like many foods that us Southerners eat today, this one was born back in those days following the war between the states when you were happy to eat whatever you had available. Waste was no option. The entire pig had to be used to make the most of it.
I don't know anyone that makes their own livermush which is why I'm sharing cooking methods to prepare it. We prefer the Neese's Country Livermush but there are a few brands that make the product.
A lot of folks ask if livermush is the same as liver pudding and scrapple. They are similar but different at the same time.
The taste of livermush is often compared to breakfast sausage. I can understand why since the flavor of sage, which we associate with sausage, is pronounced. While the taste does hint at sausage, you can certainly tell it is not sausage.
The texture is a bit different since there is cornmeal in livermush. It is tasty, even if the ingredient list wouldn't lead you to believe so.
Southern Breakfast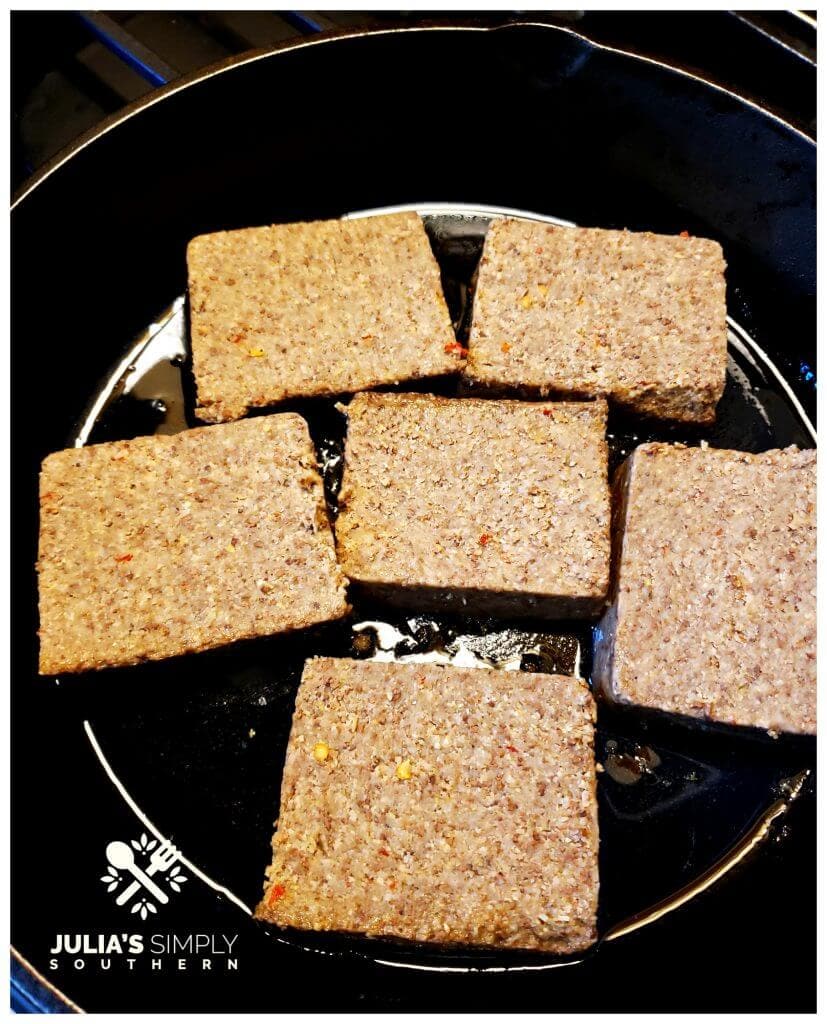 Livermush is served as a breakfast meat. It can be served just as it is but is also used to make sandwiches on biscuits or slider buns.
Livermush is pre-cooked but I don't know of anyone who eats it straight from the package without cooking it.
One common consensus seems to be that livermush must be crispy. I couldn't agree more. Crispy makes it better!
How to Cook Livermush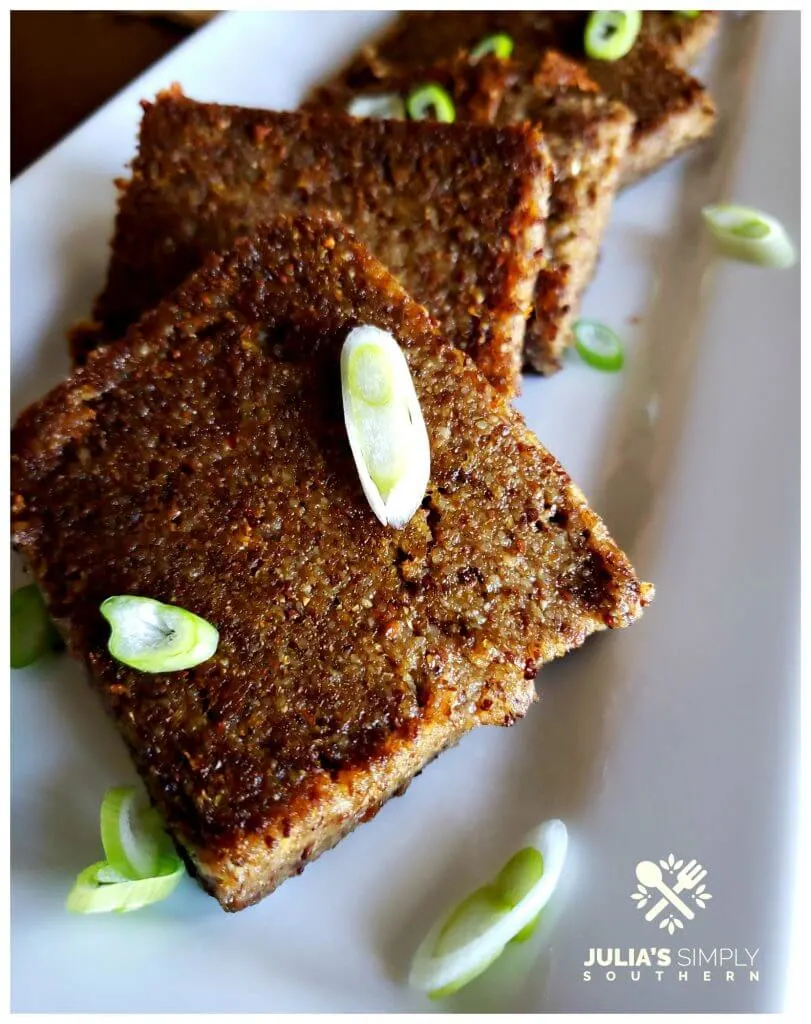 My preferred cooking method is to fry livermush in my cast iron skillet. I'll share how to pan fry it in the recipe card below.
My late Mother in law used to bake it when my husband was growing up. To bake it, pre-heat your oven to 350° Fahrenheit then bake your livermush slices on a lined baking sheet pan for 15-20 minutes.
Livermush is also sometimes grilled if that method of cooking is more to your liking.
Yield: 8 Slices
How to Cook Livermush in a Skillet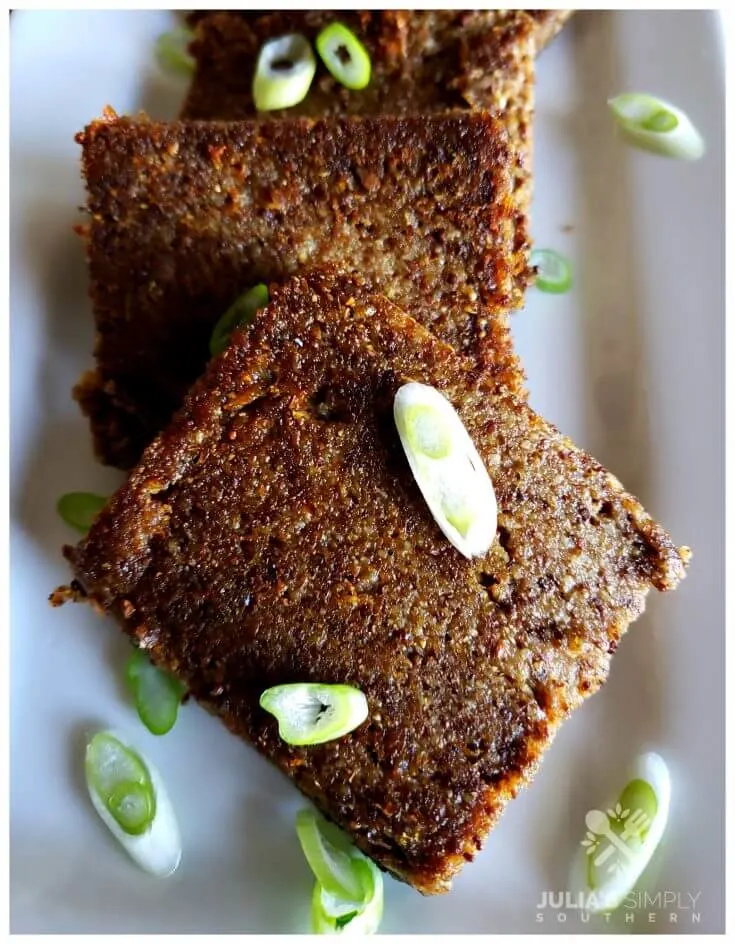 How to cook liver mush in a cast iron skillet
Ingredients
2 tbs Cooking Oil (Vegetable or Peanut), for frying
1 lb Country Liver Mush, cut into equal slices
Instructions
Add the cooking oil to a cast iron skillet; heat over medium.
Arrange slices of livermush in the skillet without over-crowding the pan.
Cook until browned and crispy on both sides.
Serve as a breakfast meat or on a sandwich.
Nutrition Information:
Yield:
8
Serving Size:
1
Amount Per Serving:
Calories:

166
Total Fat:

9g
Saturated Fat:

2g
Trans Fat:

0g
Unsaturated Fat:

6g
Cholesterol:

93mg
Sodium:

858mg
Carbohydrates:

10g
Fiber:

1g
Sugar:

0g
Protein:

12g
You might also be interested to read more about scrapple and how it is prepared.
You can also see this recipe shared at Weekend Potluck and Meal Plan Monday.
Meet Julia
Author of Julia's Simply Southern
Hey Y'all! I'm Julia, the cook and writer behind the recipes here at Julia's Simply Southern. I began my website so that I could share easy to follow recipes that anyone can use to put a home cooked meal on the dinner table. Thanks so much for stopping by!
Follow me on Facebook | Twitter | Instagram | Pinterest | YouTube