In this post I am sharing how to prepare Pepper Jack Egg White Bites with Bacon & Veggies.
It seems that Starbucks has a popular breakfast item, egg white bites to be specific, that are prepared using the French "sous vide" method. I've never had them but I'm sure they're delicious.
I decided that I would create my own copycat version at home. Mine are baked and only take ten minutes compared to the hour it takes to prepare them sous vide style.
We eat eggs everyday in this house. Fresh eggs from our own chickens. We eat the entire egg. There used to be a common misconception that egg yolks weren't healthy for you but that has now been scientifically proven wrong.
Fresh eggs from happy chickens are superior to what you'll find at the grocery store too. We love having the freshest eggs.
Before I began keeping chickens I would purchase our eggs from local farms. You just can't beat the taste and quality of free range eggs.
It is not often that I have just "egg whites" to use in a recipe but occasionally it happens because I hate wasting food.
So, if you're looking to make your own version of Starbucks egg white bites recipe without sous vide machine, let's get cooking!
Baked Egg White Bites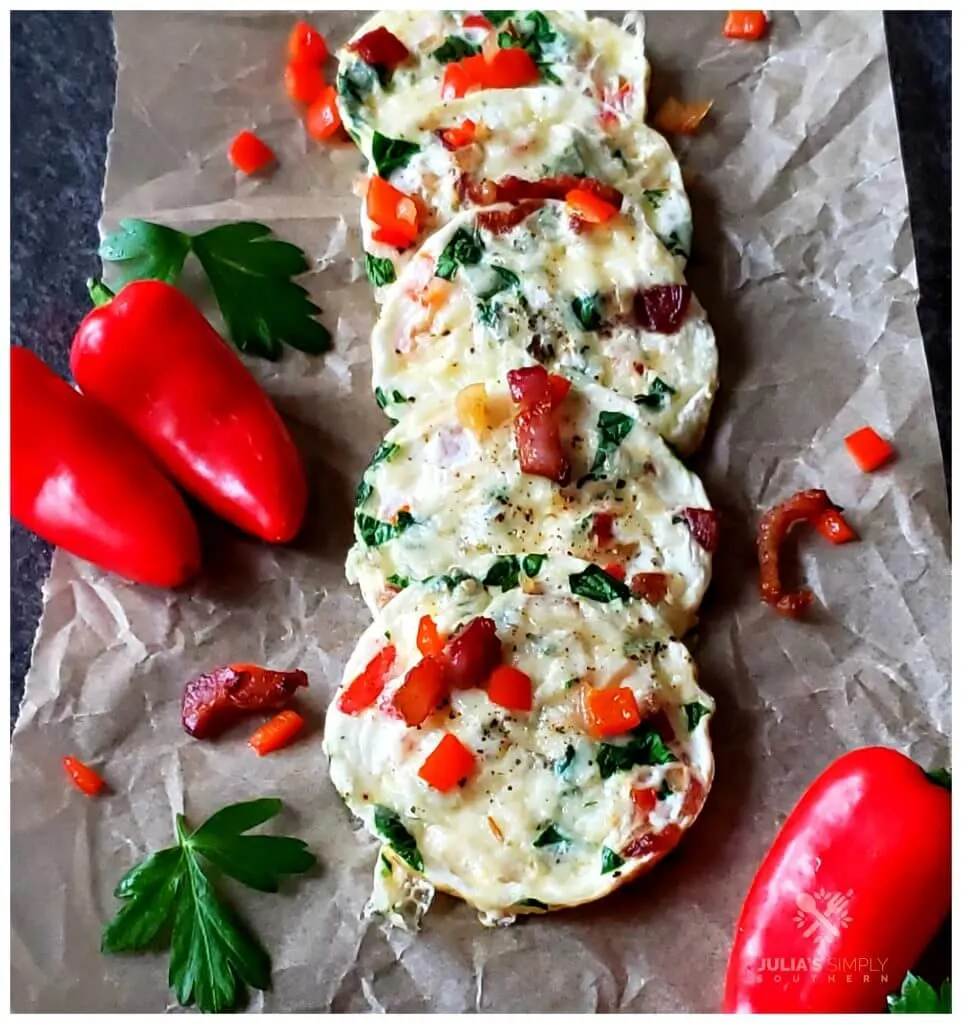 What are egg bites? Egg bites are just a name for a small size breakfast food made of eggs usually combined with other ingredients such as cheese, bacon or ham and vegetables. You can totally customize egg bites using ingredients that you prefer or have on hand too.
My recipe for baked egg white bites would also be comparable to mini crustless quiche, omelets or a frittata.
The combination of ingredients in this recipe work so well together and results in a delicious, quick and easy breakfast.
Egg White Bites with Cheese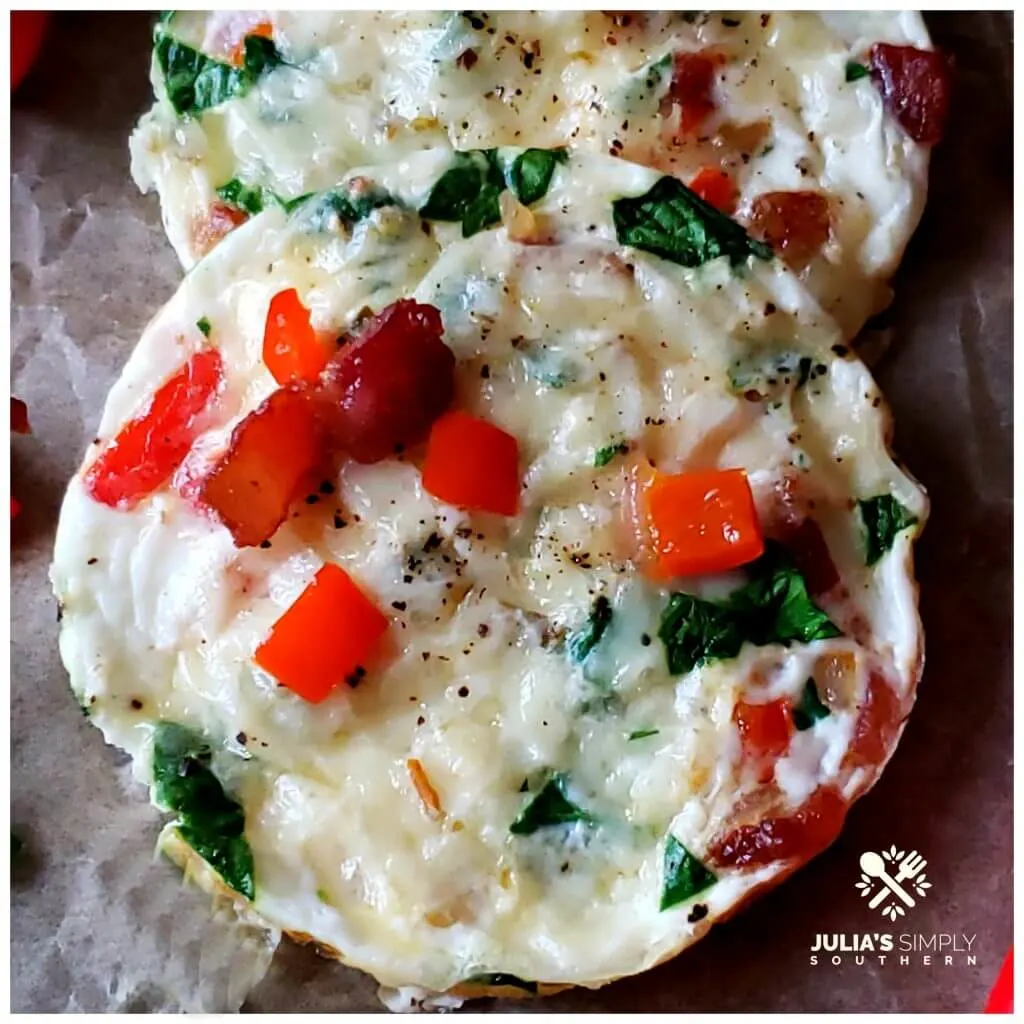 Are egg whites good for you? Egg whites are a good source of protein but are lower in nutrients compared to eating the whole egg.
People thinking egg yolks might not be healthy is not the only common misconception about eggs. Here are a few more.
Every egg is a baby chicken – an egg is just an egg unless it is fertilized by a rooster then it can develop into a baby chicken.
Brown eggs come from brown chickens – Not true at all. Chickens lay eggs in a variety of colors depending on the breed of the chicken. All of my chickens lay brown eggs and none of them are brown…two are red and one is black and gold.
Brown eggs are more nutritious and better for you – All chicken eggs no matter what color contain the same nutritional value. It doesn't matter what color you get, they're good for you.
Check out how I make the Best Scrambled Eggs
Easy Egg White Bites Recipe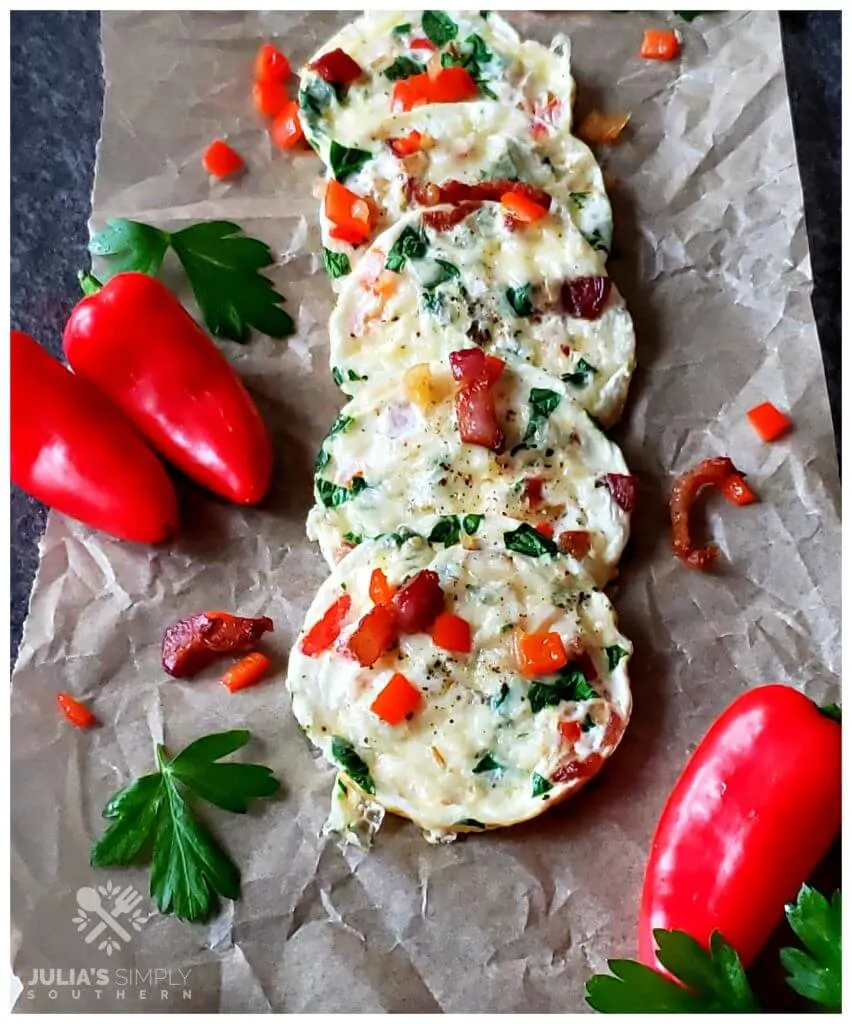 You'll find the step by step instructions for Pepper Jack Egg White Bites with Bacon & Veggies in the printable recipe card below and check out the video in this post.
Yield: A Dozen Egg White Bites
Copycat Starbucks Egg White Bites (Baked)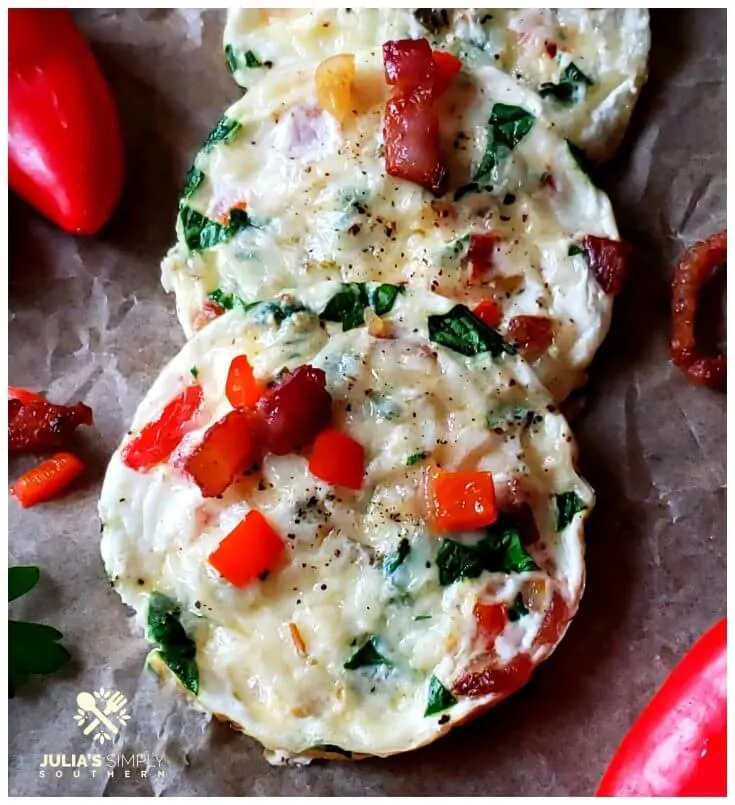 Simple baked egg white bites with pepper jack cheese, bacon and vegetables are a delicious quick and easy breakfast.
Ingredients
2 Strips of Bacon, chopped
1/2 c Red Bell Pepper, finely diced (I used mini peppers)
1 Shallot, finely diced
1/2 c Spinach, chopped
1/2 c Pepper Jack Cheese, grated
1 c Egg Whites, lightly beaten
1 tbs Sour Cream
Salt & Cracked Black Pepper, to taste
Instructions
Preheat oven to 350°F (176°C)
Saute the chopped bacon in a small skillet until nearly crisp; add the diced red pepper and shallot. Saute 3 to 4 minutes then transfer to a paper towel lined plate.
Layer each section of a muffin top baking pan with the bacon & pepper mixture, chopped spinach and cheese. (See Video)
Lightly whisk to combine the egg whites and sour cream together. Pour egg white mixture into each section of the baking pan then season with salt and cracked black pepper.
Bake 10 minutes or until set.
Notes
A regular muffin pan can also be used. Cooking times may need to be adjusted.
Leftovers may be refrigerated or frozen then reheated when ready to eat.
Nutrition Information:
Yield:
6
Serving Size:
2
Amount Per Serving:
Calories:

95
Total Fat:

5g
Saturated Fat:

3g
Trans Fat:

0g
Unsaturated Fat:

2g
Cholesterol:

14mg
Sodium:

303mg
Carbohydrates:

3g
Fiber:

1g
Sugar:

2g
Protein:

9g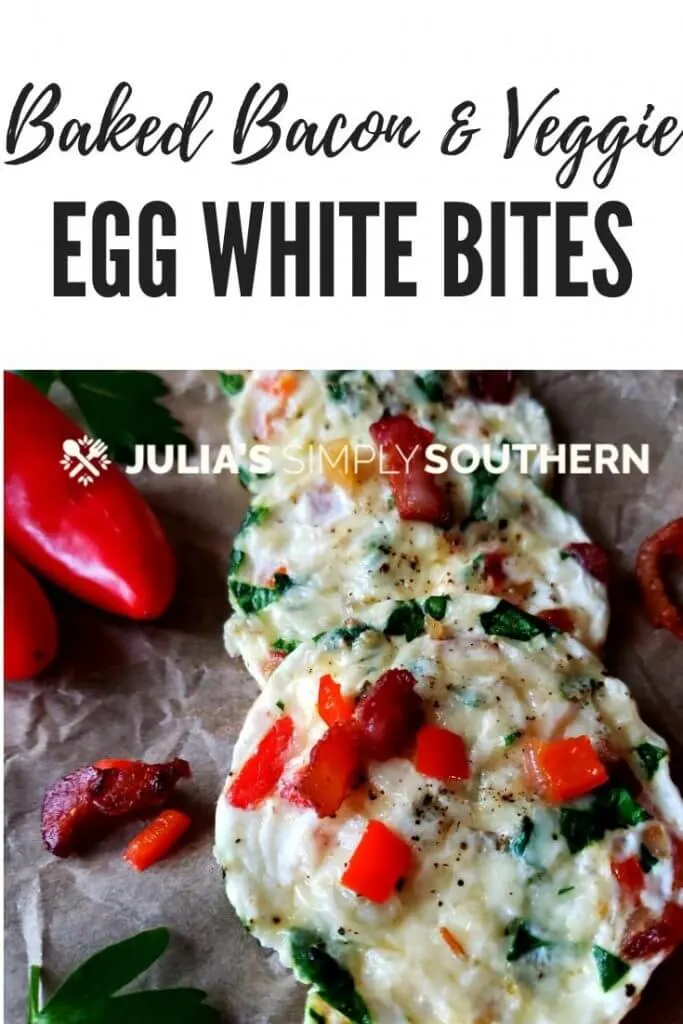 The Latest Posts
Popular on the Blog
Thank you so much for stopping by! I know you're gonna love these flavorful on the go egg bites.
Did you know we have a recipe sharing group on Facebook? Click Here to Join.
Check out 15 Top Breakfast Bakes & Casseroles at South Your Mouth
You can also see this recipe shared at these delicious food parties: Weekend Potluck and Meal Plan Monday.
Meet Julia
Author of Julia's Simply Southern
Hey Y'all! I'm Julia, the cook and writer behind the recipes here at Julia's Simply Southern. I began my website so that I could share easy to follow recipes that anyone can use to put a home cooked meal on the dinner table. Thanks so much for stopping by!
Follow me on Facebook | Twitter | Instagram | Pinterest | YouTube