In this post I'll be sharing a delicious no bake Frosty Cranberry Pie Recipe.
The holidays will be a bit different this year for us as I am sure for many of you as well. There will be some faces missing from the dinner table.
Not because we've lost anyone, thankfully. It's because we're still in a pandemic as we head toward the end of 2020 and we're all still doing our best to stay safe by distancing ourselves from others.
I miss my loved ones that I haven't been able to see for such a long time this year. As with life we must carry on best as we can. The holidays will come and go regardless of what the world is going through and I intend to make the best of it.
Preparing food for the holidays is one of my greatest joys in life. I just love it! Every bit of it.
Holiday dishes and desserts do not have to be complicated at all though. This luscious frosty cranberry pie dessert is prime example of that.
The frosted cranberry pie is a simple no bake dessert that takes just a few minutes to put together and I can testify from my own taste test that it's amazing!
Frosted Cranberry Dessert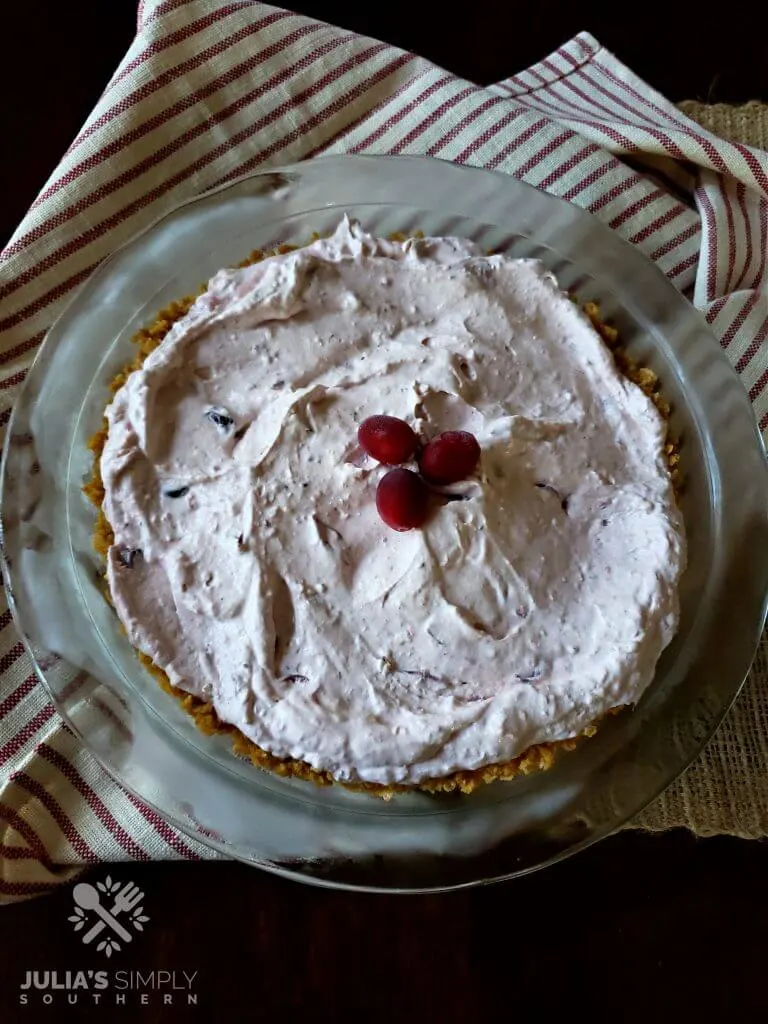 The holiday season is a perfect time to reflect on our blessings
Let me tell y'all about the crust for this pie. The pie crust is made from crushed Frosted Flakes cereal. Uh-huh, that's right! It's crunchy, sweet and delicious.
No Bake Cranberry Cheesecake Pie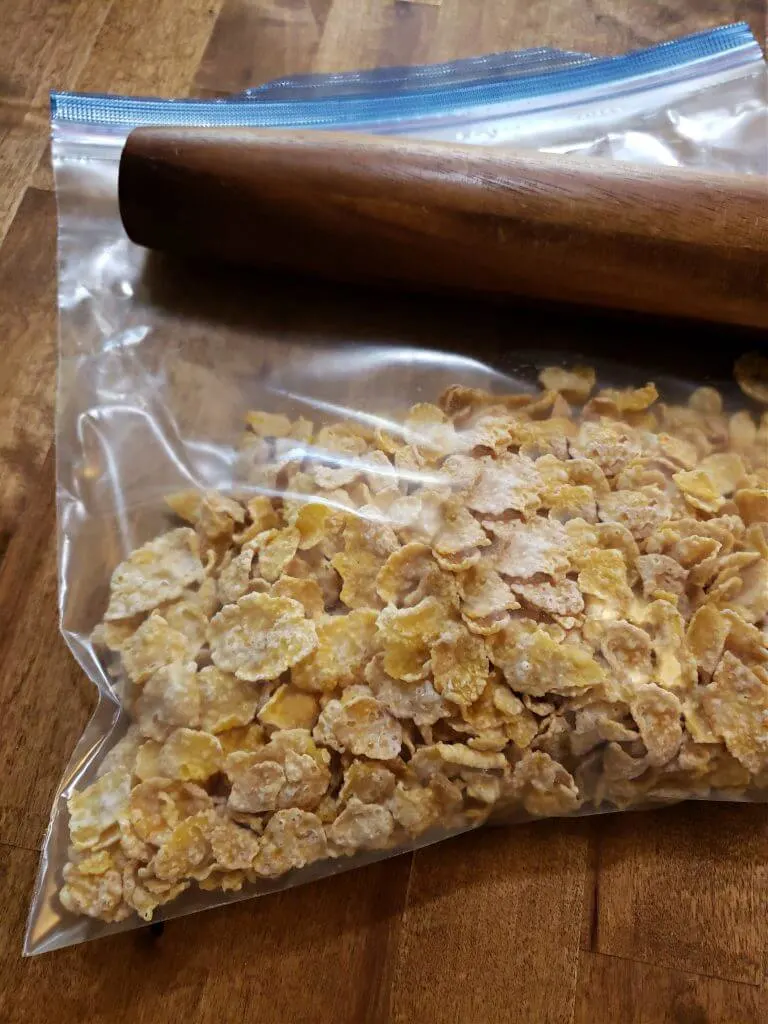 Time to take out some 2020 frustration on these frosted flakes. To do that, I put the cereal in a plastic food storage bag and grabbed my rolling pin.
Can you guess what happens next? Give that bag of cereal several good whacks with that rolling pin until they're all crushed up.
That was more fun than expected!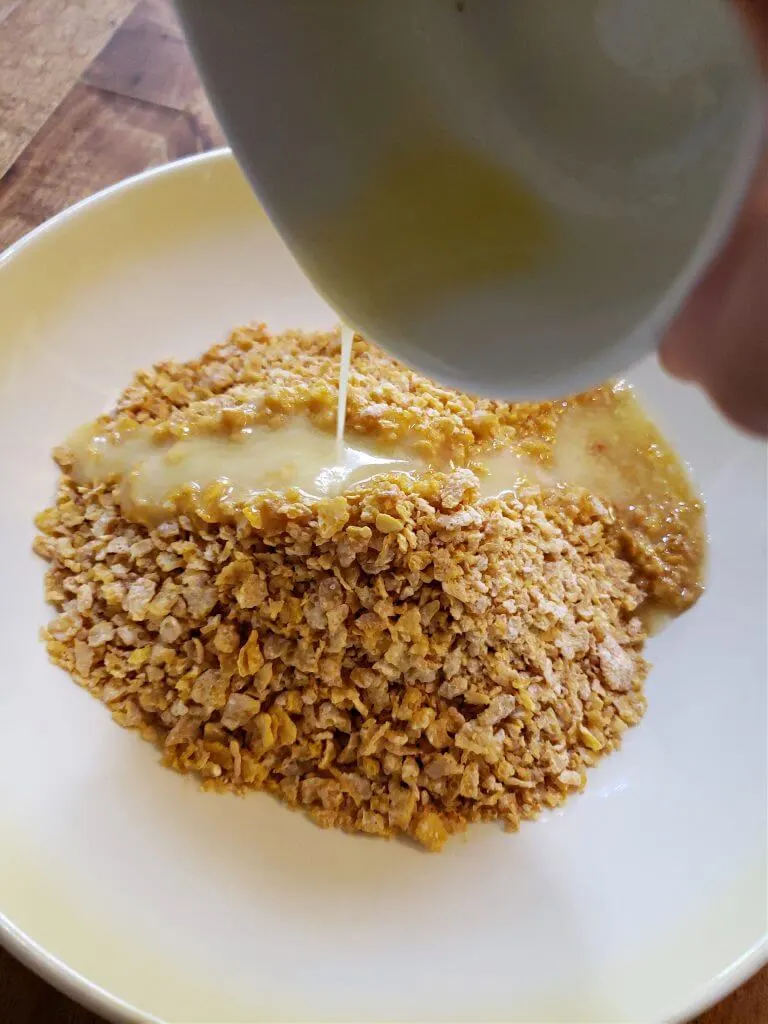 Bring on the glorious melted butter! Butta! Combine the crushed cereal with the melted butter and it's ready to form a crust in a pie plate.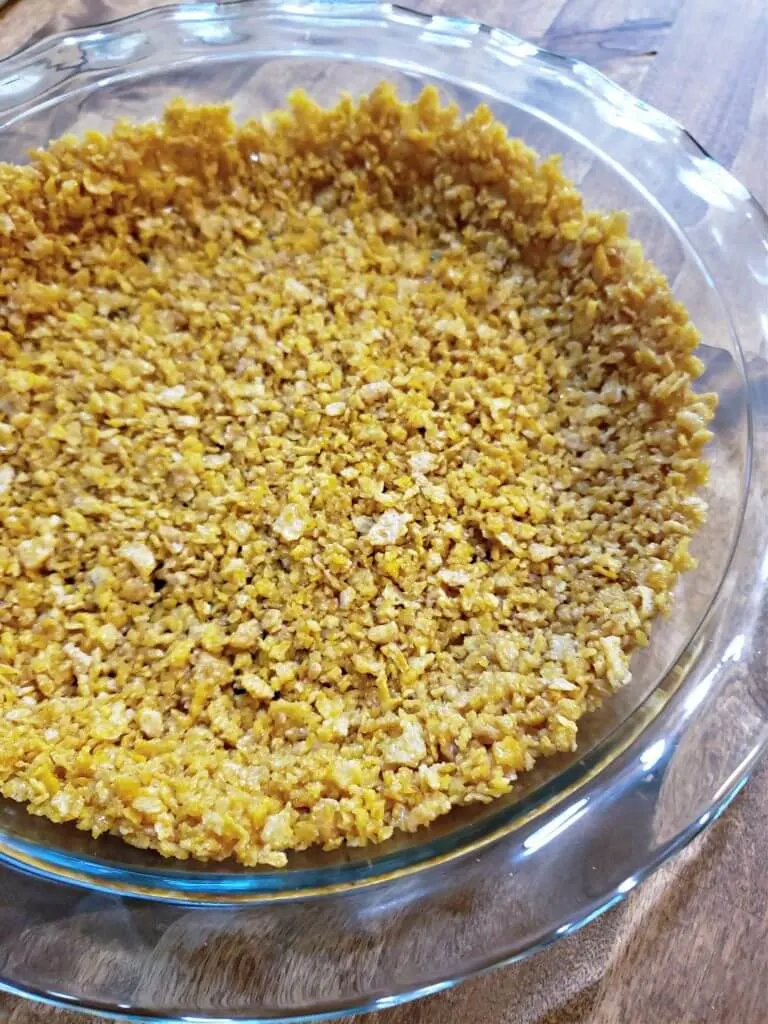 Forming the crust for the frosty cranberry pie recipe is the messiest part of the process. There is no other way to do it than to just get your fingers greasy and messy and press the crust mixture into your pie baking dish. Just press it down as evenly as possible and up the sides.
Oh, and before I forget to mention it, you'll want to very lightly grease your pie dish because this crust will stick. I forgot to grease my pie dish once and had a heck of a time trying to get a slice of that pie out.
Once you are happy with the way you've formed your crust, just pop it into the oven to bake a few minutes to set up.
How to Make Frosty Cranberry Pie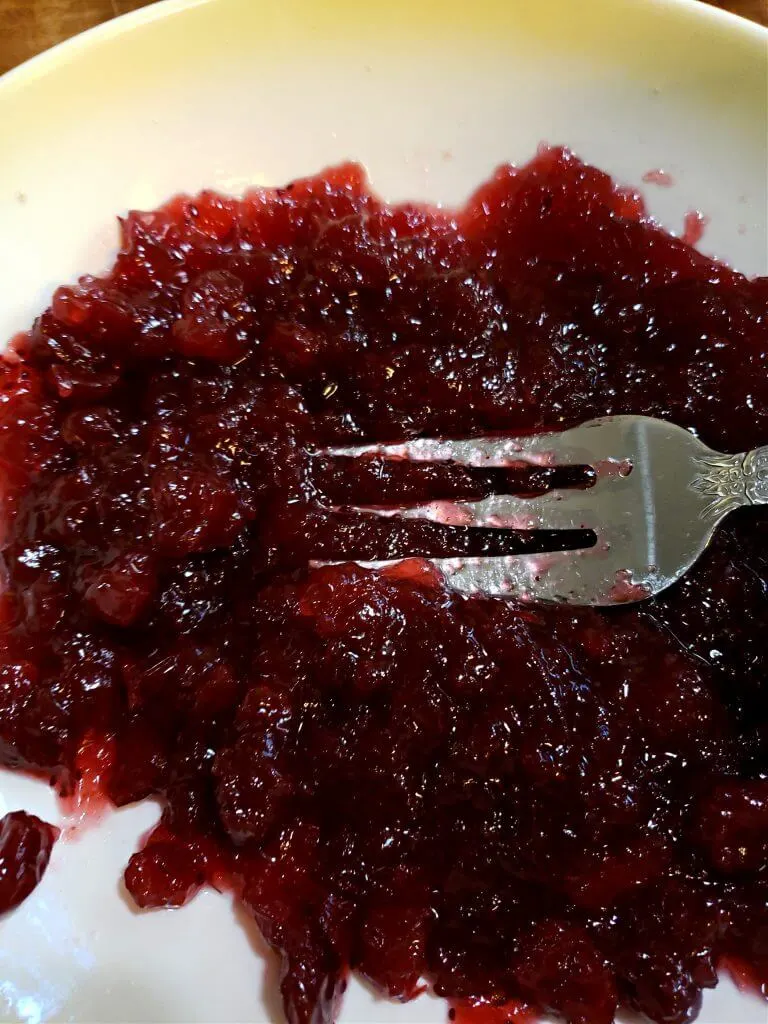 The frosty cranberry pie recipe filling is made with three simple ingredients. Canned whole berry cranberry sauce to start with.
You could use some of your own homemade cranberry sauce if you have it to spare.
Take a fork and mash up the whole berry cranberry sauce then transfer it to a mixing bowl with some softened cream cheese. Don't you just love all of the amazing dishes that you can create with cream cheese?
Holiday Cranberry Dessert Recipe
Leave a little sparkle wherever you go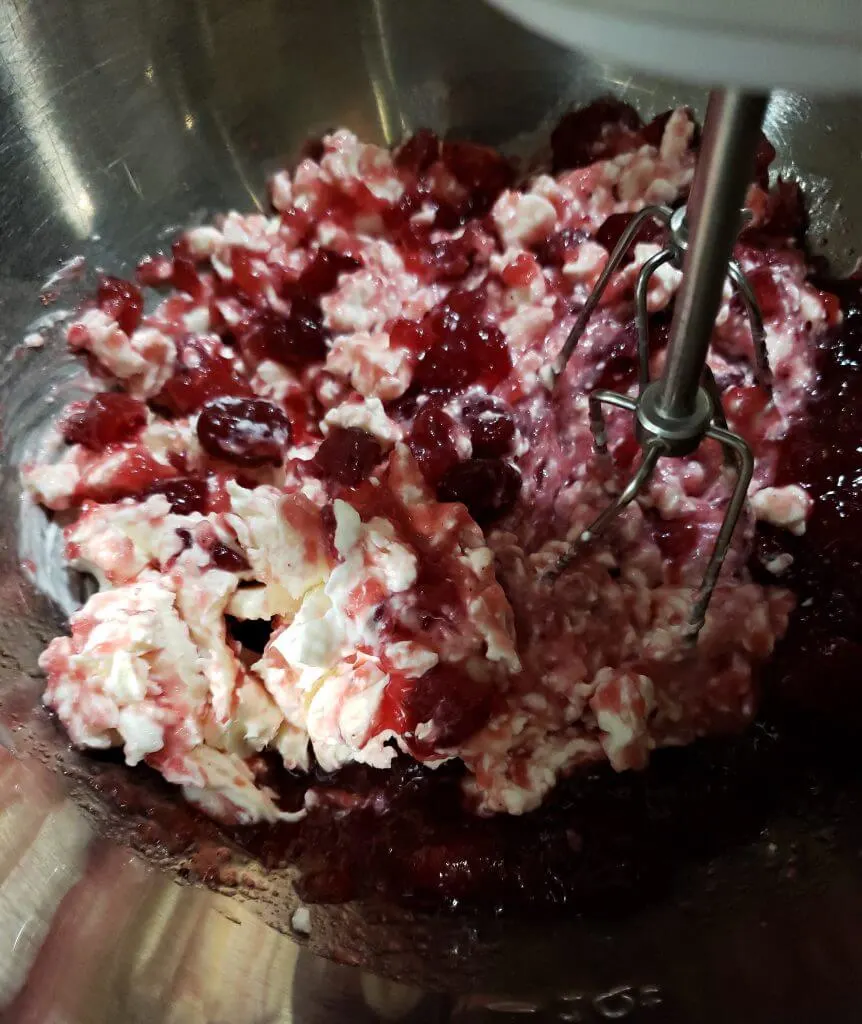 Grab your hand mixer and combine the cranberry and cream cheese together. Make sure that your cream cheese if properly softened to make this step a breeze.
I'll typically set my cream cheese out a few hours before I need it but you can soften it in the microwave in case you forget to set it out.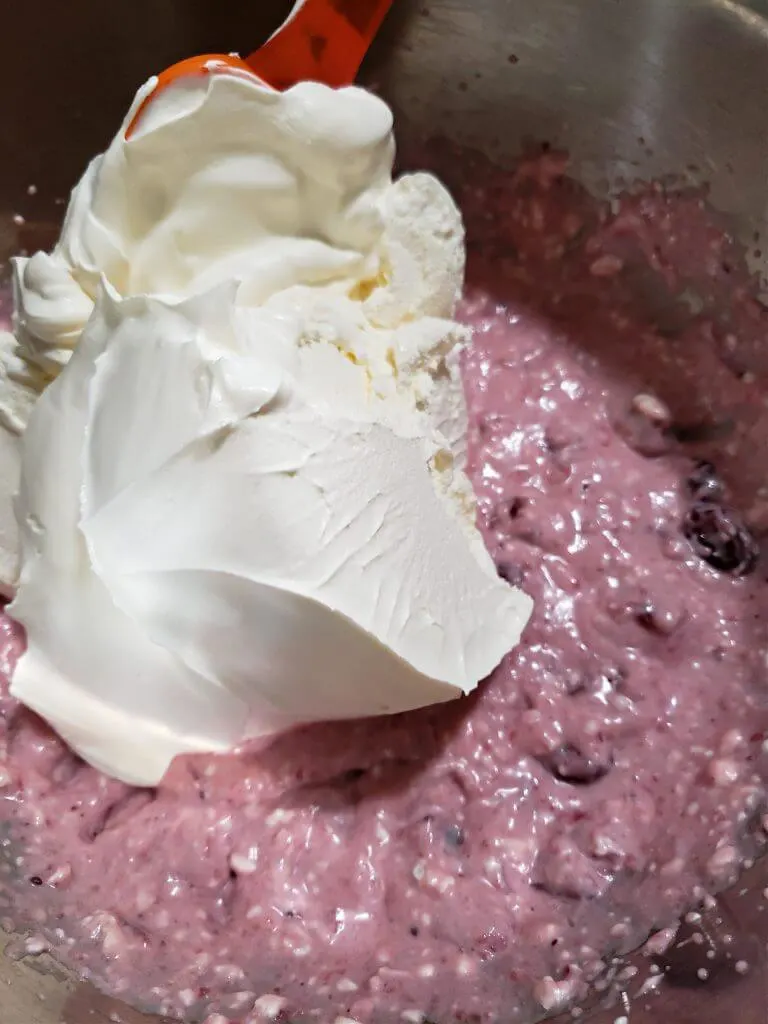 To finish our pie filling we're going to fold in some whipped topping. Good ole Cool Whip! I like to use the extra creamy kind and it's the holidays so we can be a little extra if we want.
Make sure that your pie crust has cooled completely before transferring your frosty cranberry pie filling into it.
Use a spatula and spread your filling into the pie dish until your happy with it then place your pie in the freezer until your ready to serve.
Take the cranberry ice box pie out of the freezer about 20 minutes before serving. I like to garnish the pie with a few frozen cranberries so it is all dressed up for the holidays.
Serve the pie with whipped cream or additional whipped topping if you like. I know that you and your guests are gonna love this pie.
"Blessed is the season which engages the whole world in a conspiracy of love."

Hamilton Wright Mabie
Frosty Cranberry Pie Recipe
Printable recipe card for the no bake frosty cranberry pie below.
Yield: 1 Pie
Frosty Cranberry Pie Recipe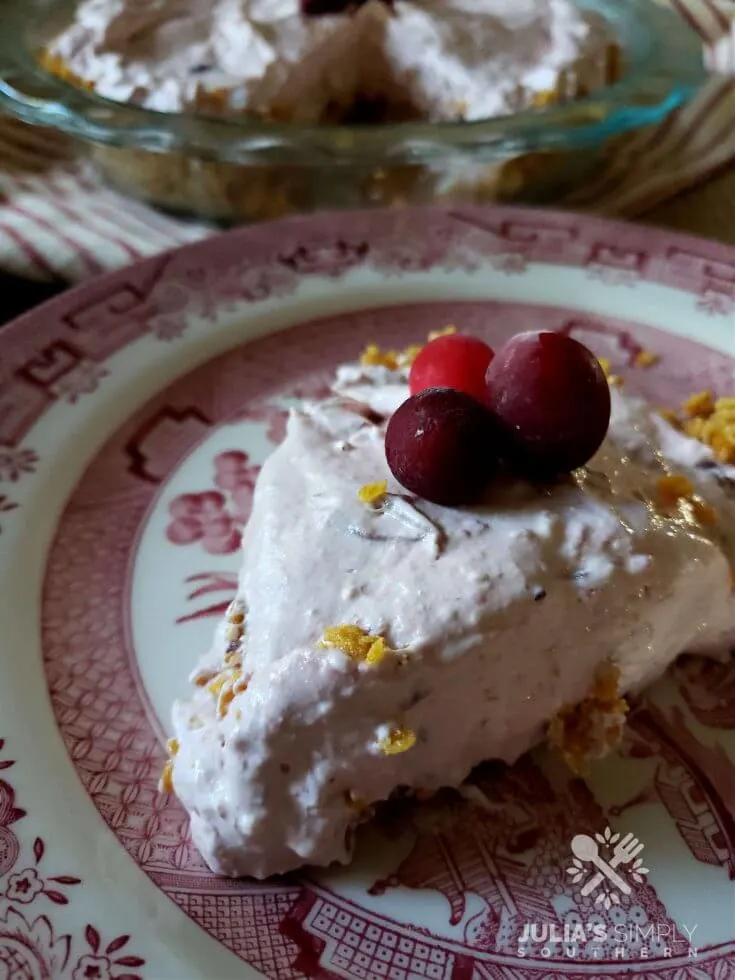 A frosted cranberry pie is a delicious no bake holiday dessert that is made with just a few simple ingredients.
Ingredients
Pie Crust
1¼ c Crushed Frosted Flakes Cereal (3 cups before crushing)
¼ c Butter, melted
Pie Filling
8 oz. Cream Cheese, softened
8 oz. Whipped Topping (like Cool Whip)
14 oz. Canned Whole Berry Cranberry Sauce
Instructions
The Pie Crust
Preheat oven to 350°F (176°C).
Combine the crushed frosted flakes with the melted butter in a small bowl.
Press the mixture into a lightly greased pie baking dish.
Bake for 10 minutes then cool completely.
Cranberry Pie Filling
Use the tines of a fork to mash the cranberry sauce to break apart then transfer it to a mixing bowl; add the cream cheese and use a hand mixer to combine. Fold in the whipped topping then transfer the filling to the pie crust.
Use a spatula to spread the filling in the pie dish then place the pie into the freezer until ready to serve.
Remove the pie from the freezer 20 minutes before serving.

Notes
Garnish the pie with a few frozen cranberries, if desired.
Serve with whipped cream or additional whipped topping, if desired.
Nutrition Information:
Yield:
8
Serving Size:
1
Amount Per Serving:
Calories:

345
Total Fat:

23g
Saturated Fat:

16g
Trans Fat:

0g
Unsaturated Fat:

6g
Cholesterol:

44mg
Sodium:

175mg
Carbohydrates:

34g
Fiber:

4g
Sugar:

23g
Protein:

3g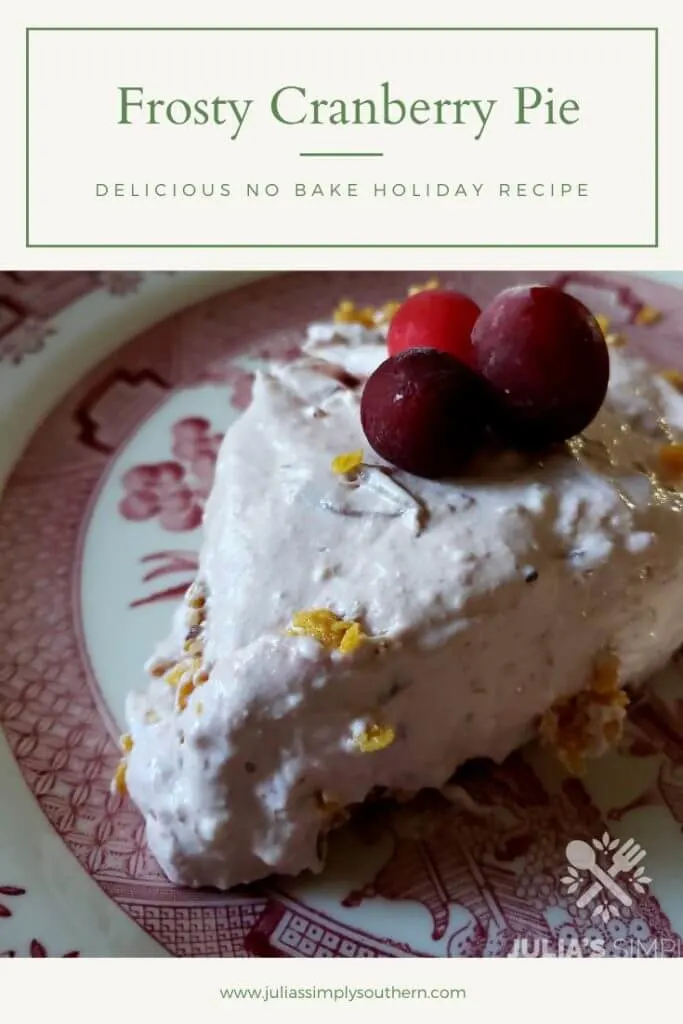 I debated whether or not I would even have a holiday meal this year.
We have already made the decision not to give out candy this year to trick-or-treaters. That was difficult because we love giving out Halloween candy but our neighborhood is a hot spot and we get a couple hundred kids each year.
My parents are aging and my mother has had a lot of health issues this year. For that reason I think it is important for us to have a holiday meal together because you just never know when it might be the last.
I know many have lost loved ones this year and that breaks my heat. We have all been reminded even more so to not take our time for granted with our loved ones.
This year has been an experience that we've all gone through together and I'm sure we're all looking forward to the day we get back to a sense of normalcy.
I pray for each one of you that you have a blessed, safe and happy holiday season however you choose to celebrate this year.
You Might Also Enjoy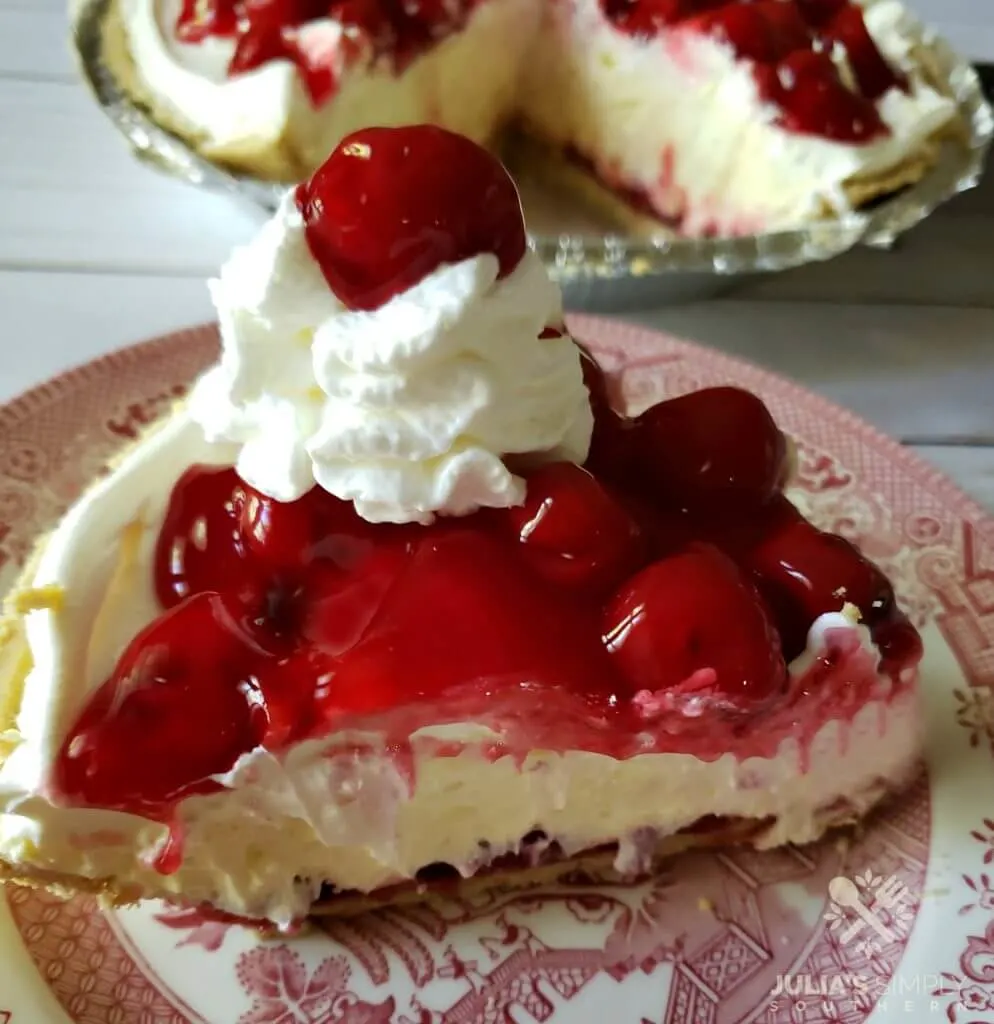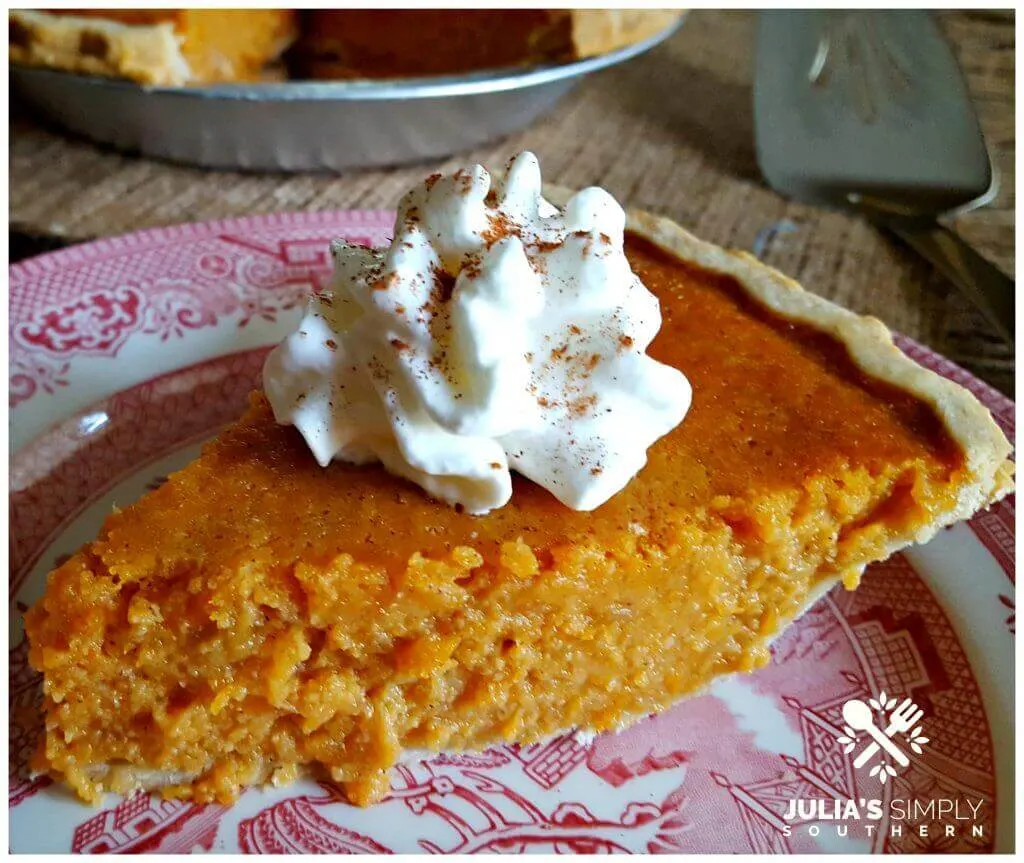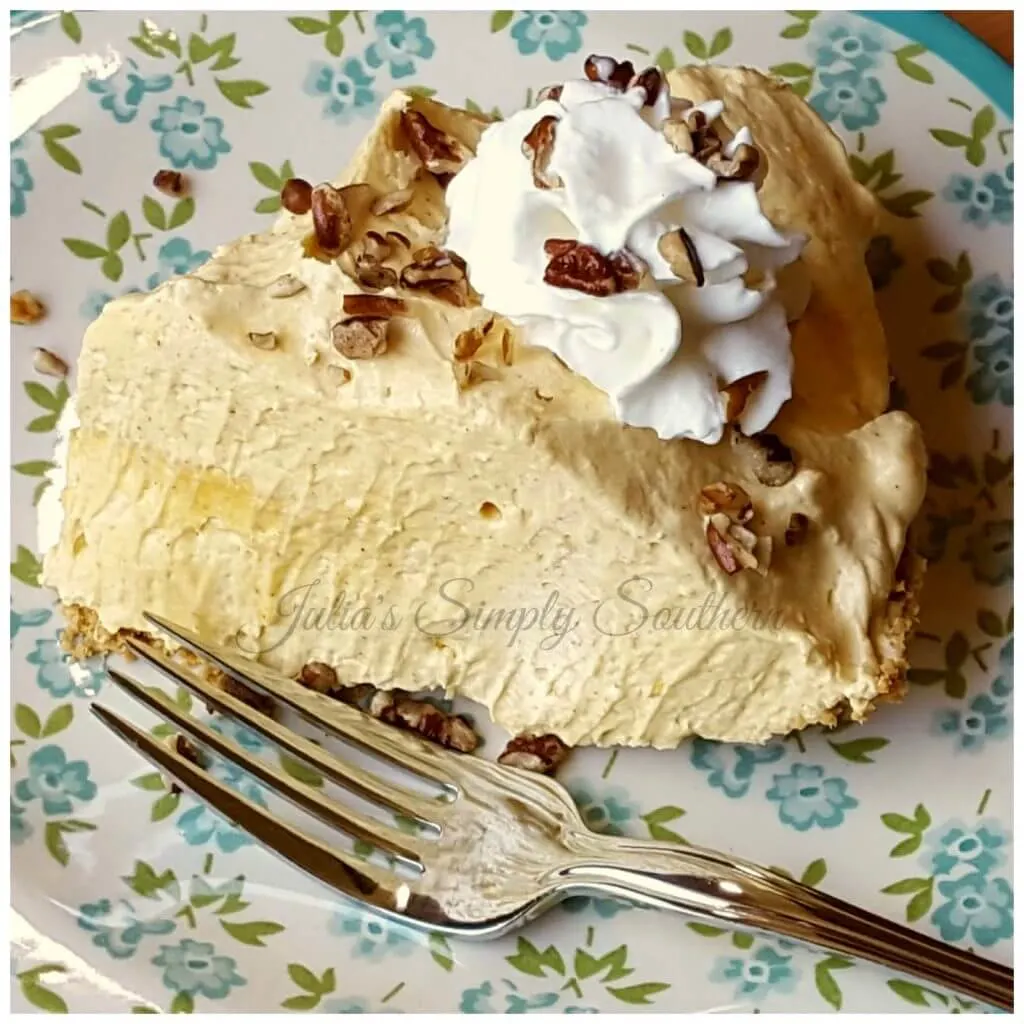 Try these Savory Sausage Cranberry Puff Pastry Bites from Norine's Nest.
See the Frosty Cranberry Pie shared at Weekend Potluck.
Thank you so much for stopping by! If you try this pie, stop by and let me know by leaving a comment below. I love hearing from you all!
Be sure to subscribe to my email list so that you never miss my latest recipe posts here on the blog. I'll send you a weekly newsletter to keep you informed on what's new.
Meet Julia
Author of Julia's Simply Southern
Hey Y'all! I'm Julia, the cook and writer behind the recipes here at Julia's Simply Southern. I began my website so that I could share easy to follow recipes that anyone can use to put a home cooked meal on the dinner table. Thanks so much for stopping by!
Follow me on Facebook | Twitter | Instagram | Pinterest | YouTube