In this post I'll be sharing a juicy and delicious Roasted Turkey Breast Tenderloin Recipe.
Is your 2020 Thanksgiving meal expected to be a bit smaller than usual? The Thanksgiving dinner will be a lot smaller at our house this year too. I'll sure miss having everyone around the dining table this year to fellowship over a meal that I take great pride in preparing.
There's no reason not to have some delicious holiday favorites for your scaled down turkey day dinner. I've got just the thing for you!
A roast turkey tenderloin is the perfect option. Roasting a turkey loin is quick and so easy. You could realistically have your entire holiday meal on the table in about an hour. The turkey cooks in less than 30 minutes! Sign me up!
Y'all are gonna love this wonderful roasted turkey tenderloin

Julia
Roasted Turkey Breast Tenderloin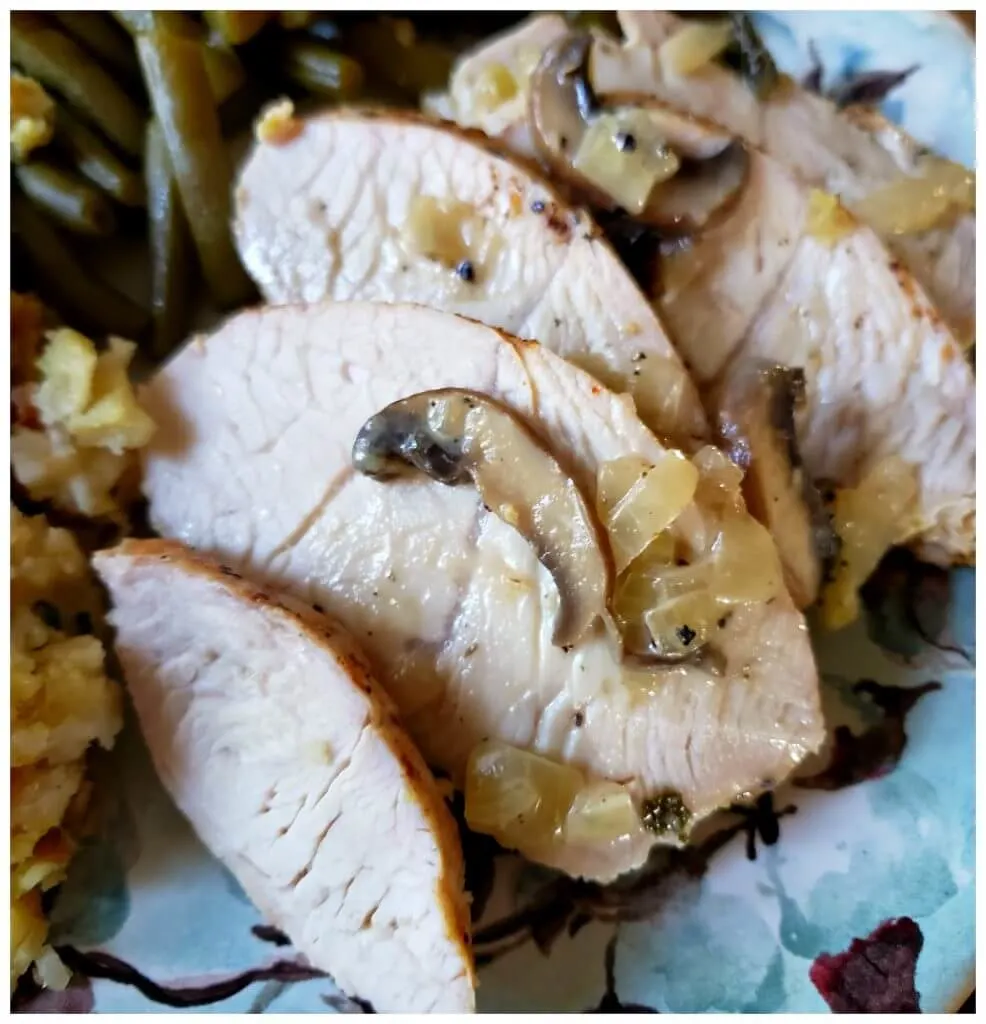 What is the difference between a turkey breast and turkey tenderloin? Well, technically nothing. The loin is a breast meat that is boneless, skinless and very tender.
It is easy to cook turkey tenderloin. You'll want to make sure that the internal temperature reaches 165°F like with most poultry. Reaching that temperature doesn't take long and since this meat is very lean you'll want to avoid overcooking it. If a turkey tenderloin is over cooked it will be dry.
There's not enough gravy in the world to save an over cooked dry turkey! It's best to ensure that your holiday turkey is perfect juicy and delicious and I'm going to show you how to do it.
"Thanksgiving is a time of togetherness and gratitude"

Nigel Hamilton
Small Holiday Meals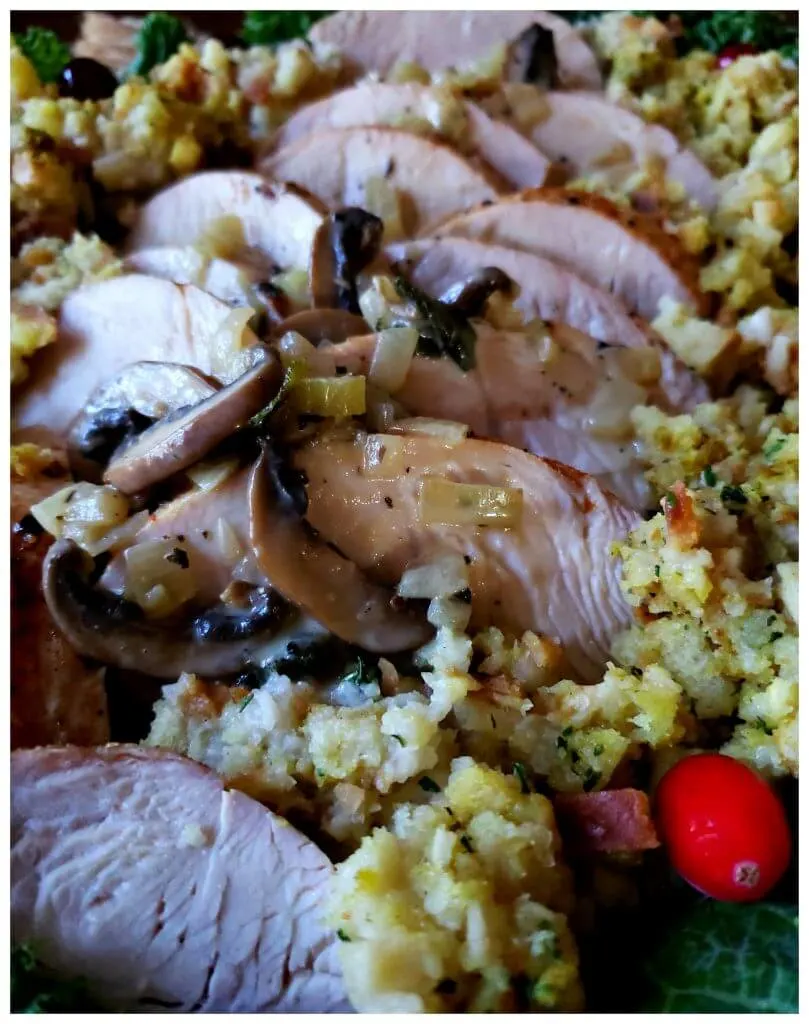 Doesn't that look delicious? This meal is so simple that it would be perfectly suitable to enjoy a taste of the holidays any time of the year.
What are your favorite holiday sides? I have a lot of them but I must cut back on my menu this year. I'll invite my mother and father over for dinner so it will be a small party.
With a turkey dinner there must be dressing, even if I make a smaller version of it. That's the law in the South. All joking aside I'm thinking that we'll have the cornbread dressing, macaroni and cheese, green beans and potato salad. There will be plenty of deviled eggs too.
My people seem to be crazy about deviled eggs and I have to make a lot of them. It's some sort of deviled egg addiction gene going on.
Baked Turkey Tenderloin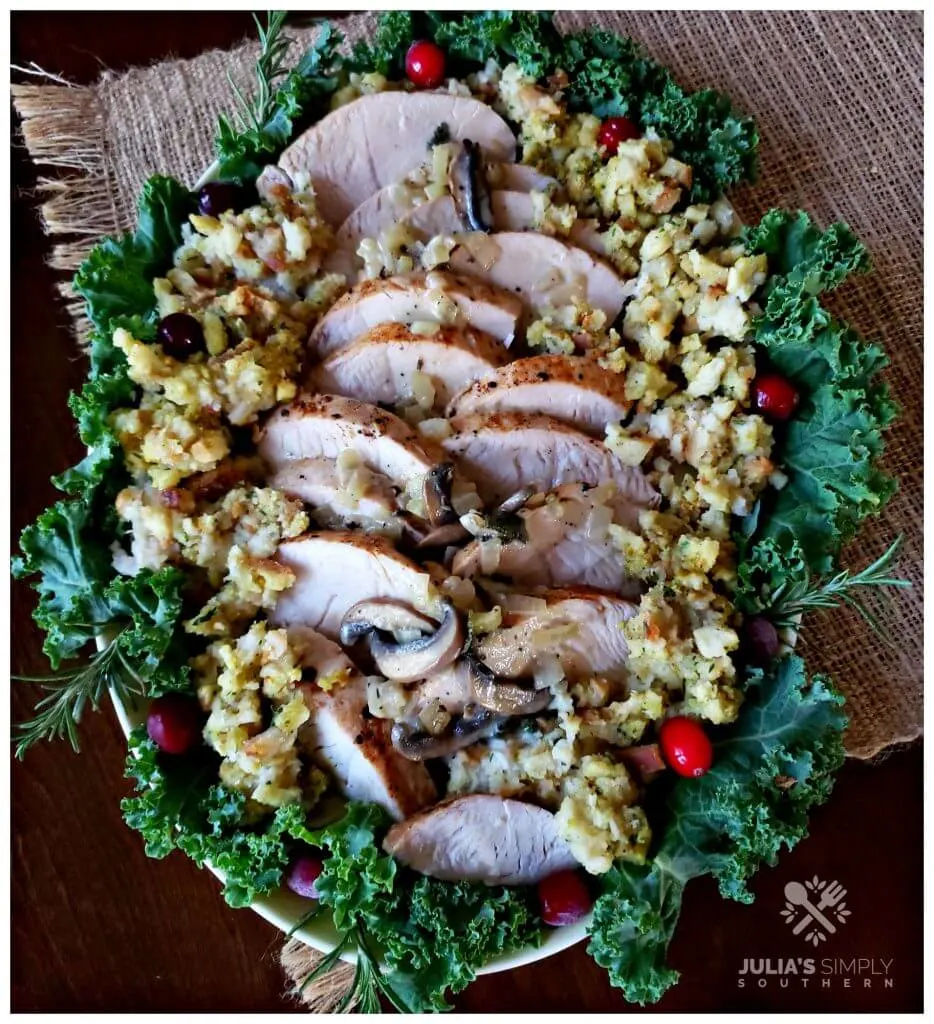 A Roasted Turkey Breast Tenderloin Recipe also becomes a great option when the cook in the family is not able to handle the weight of a whole turkey any longer. Cooking should be enjoyable and not dangerous.
""Reflect upon your present blessings, of which every man has plenty; not on your past misfortunes, of which all men have some."

Charles Dickens
Best Way to Cook Turkey Tenderloin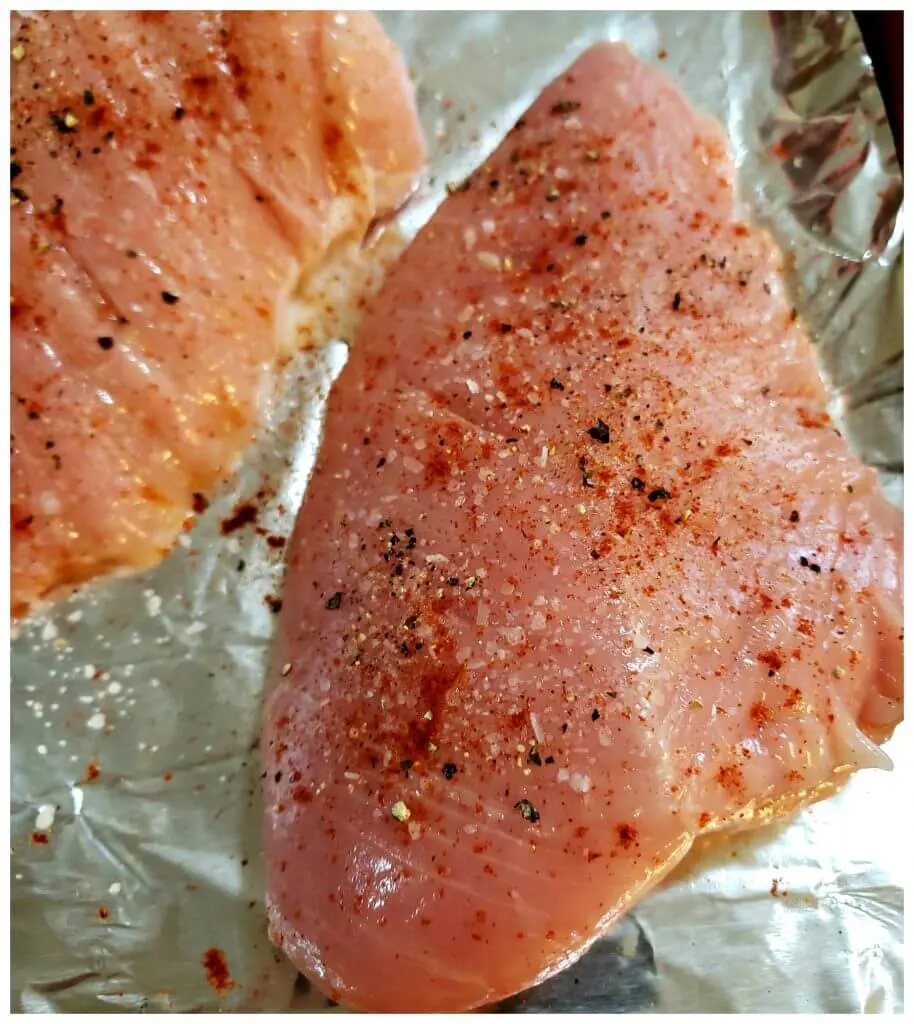 These are the Butterball all natural turkey breast tenderloins that I've used in this recipe. There is no need to brine because a brining solution was injected by the manufacturer.
Seasonings are simple for this cut of meat too, just a little Kosher salt, freshly cracked black pepper and a few pinches of paprika. The paprika just adds a touch of color.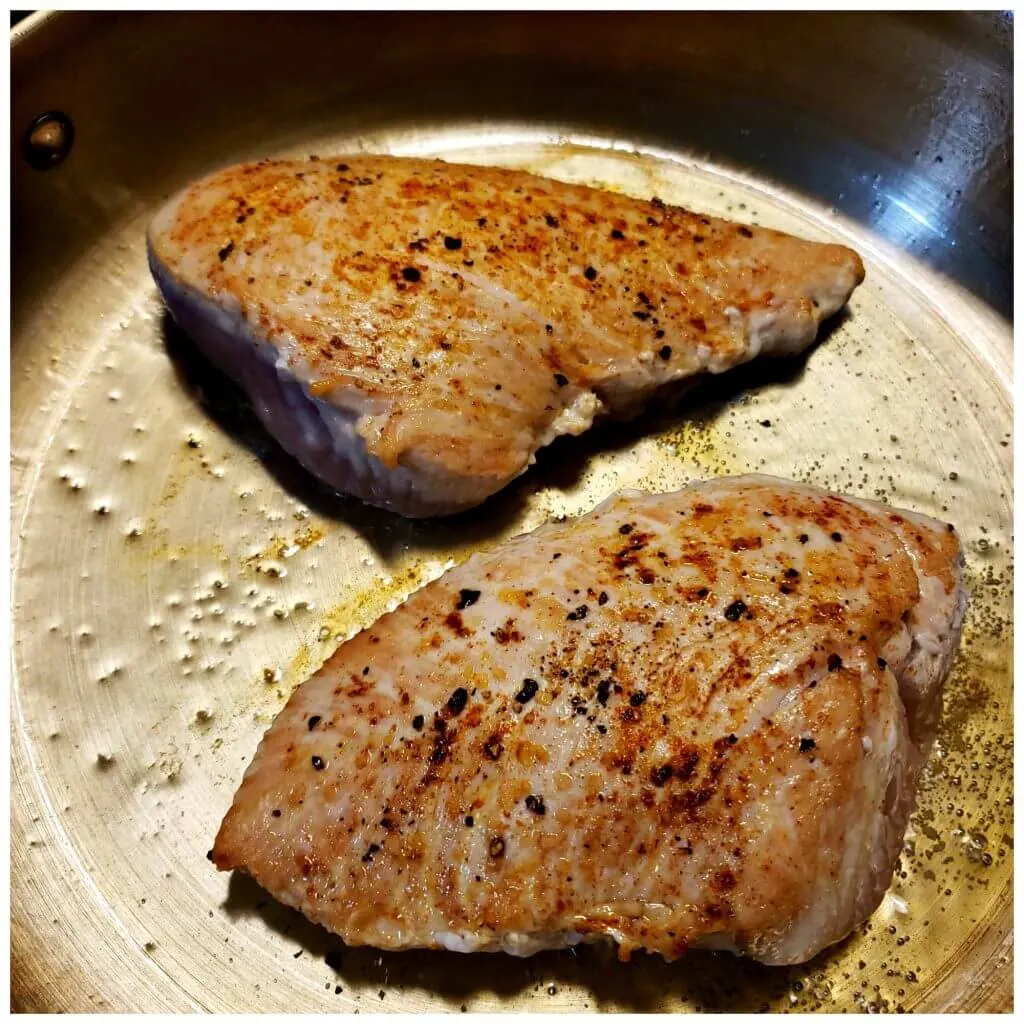 Start by searing your turkey loins. Get an oven safe skillet good and hot then add a little bit of oil. Place the turkey presentation side down and sear about three minutes or so on each side to give it some nice color.
Searing also adds additional flavor to meat.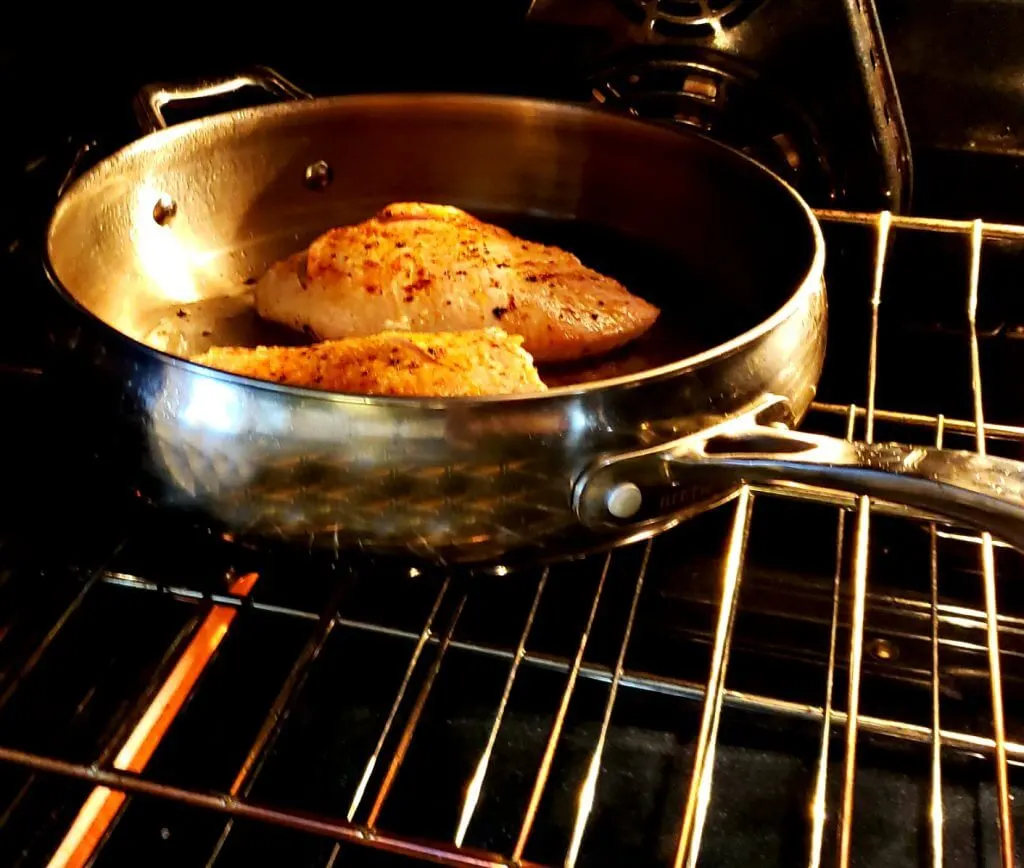 The skillet will be transferred to a hot oven to roast the turkey tenderloins until they are cooked through.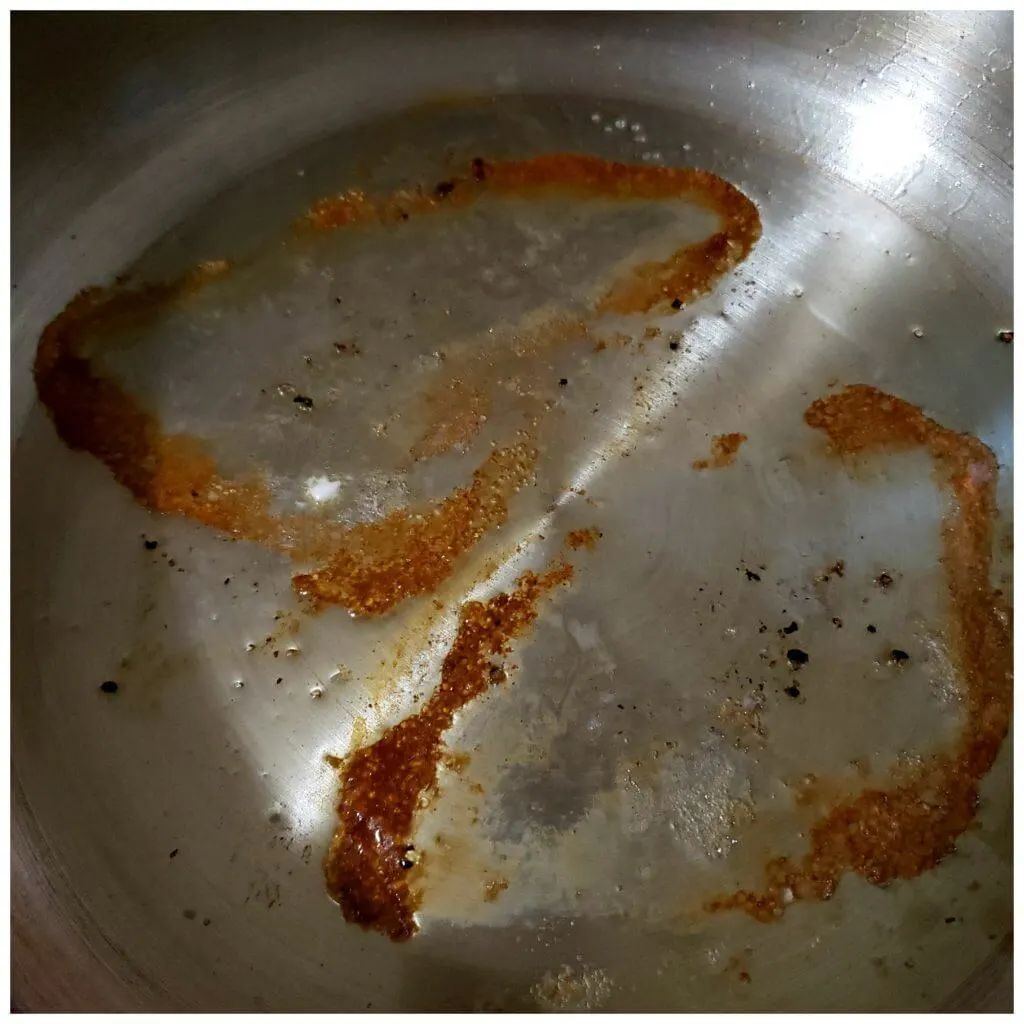 Carefully remove that hot skillet from the oven. Transfer the turkey loins to a plate and cover with foil to allow the meat to rest a few minutes and redistribute the juices.
If you slice into it too soon then all of those juices will drain out.
Check out those brown bits on the bottom of the skillet. That will become additional flavor for our sauce.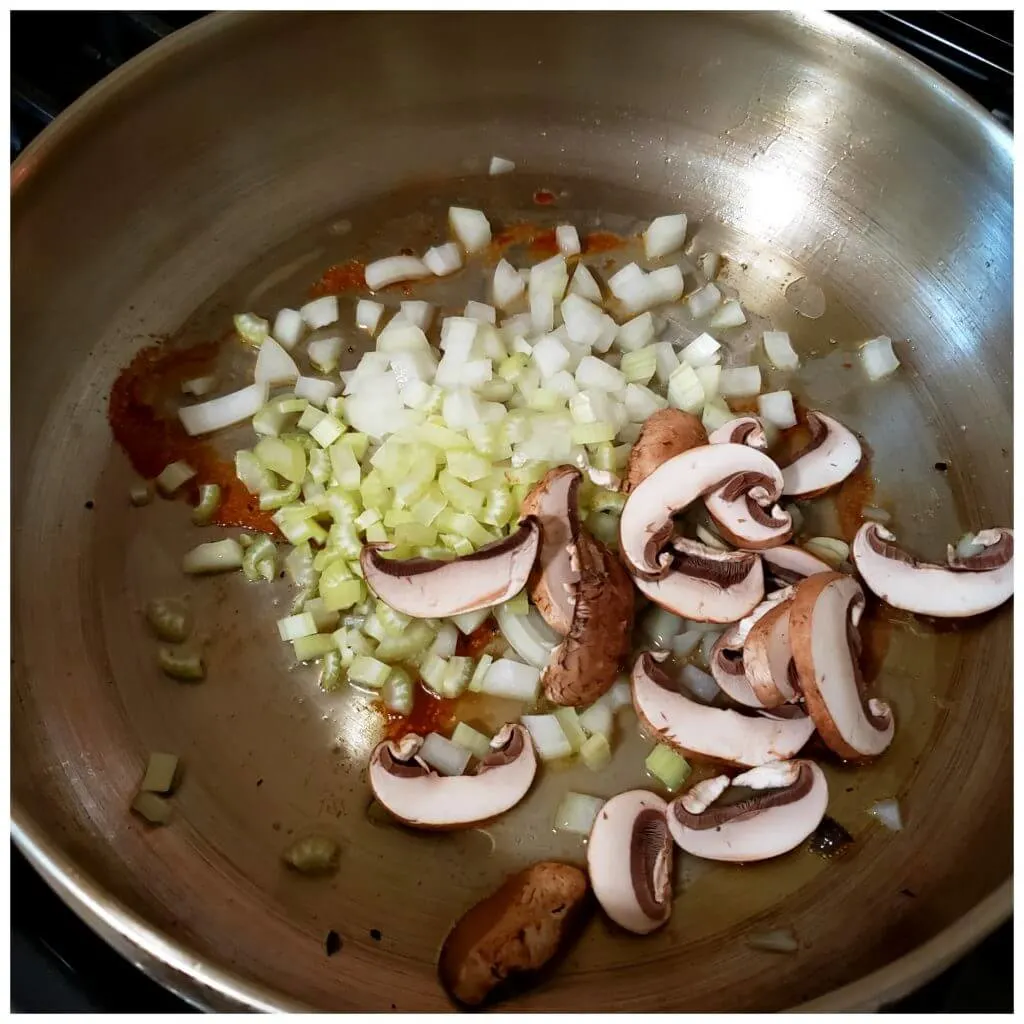 Please remember to be extra cautious while working with the hot skillet that came out of the oven. Keep an oven mitt or kitchen towel handy so you don't burn your hand on the handle.
To begin our delicious sauce, add the vegetables to the skillet. As the onions and celery begin to release their juices in the skillet will be a good time to deglaze those tasty brown bits off of the bottom.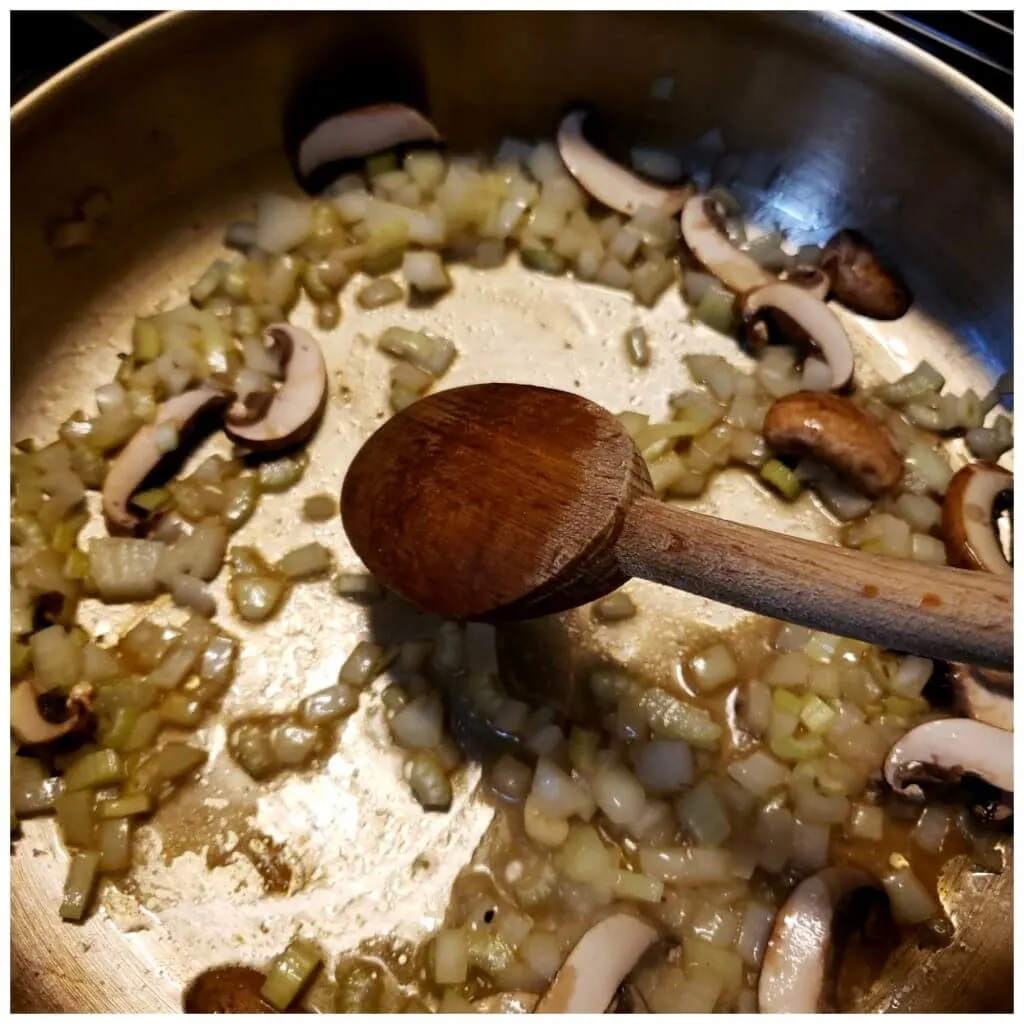 Use your cooking spoon or spatula to begin scraping the bits off the pan. It should be really easy to do and all of that flavor will blend with your vegetables to create a tasty sauce for your turkey dinner.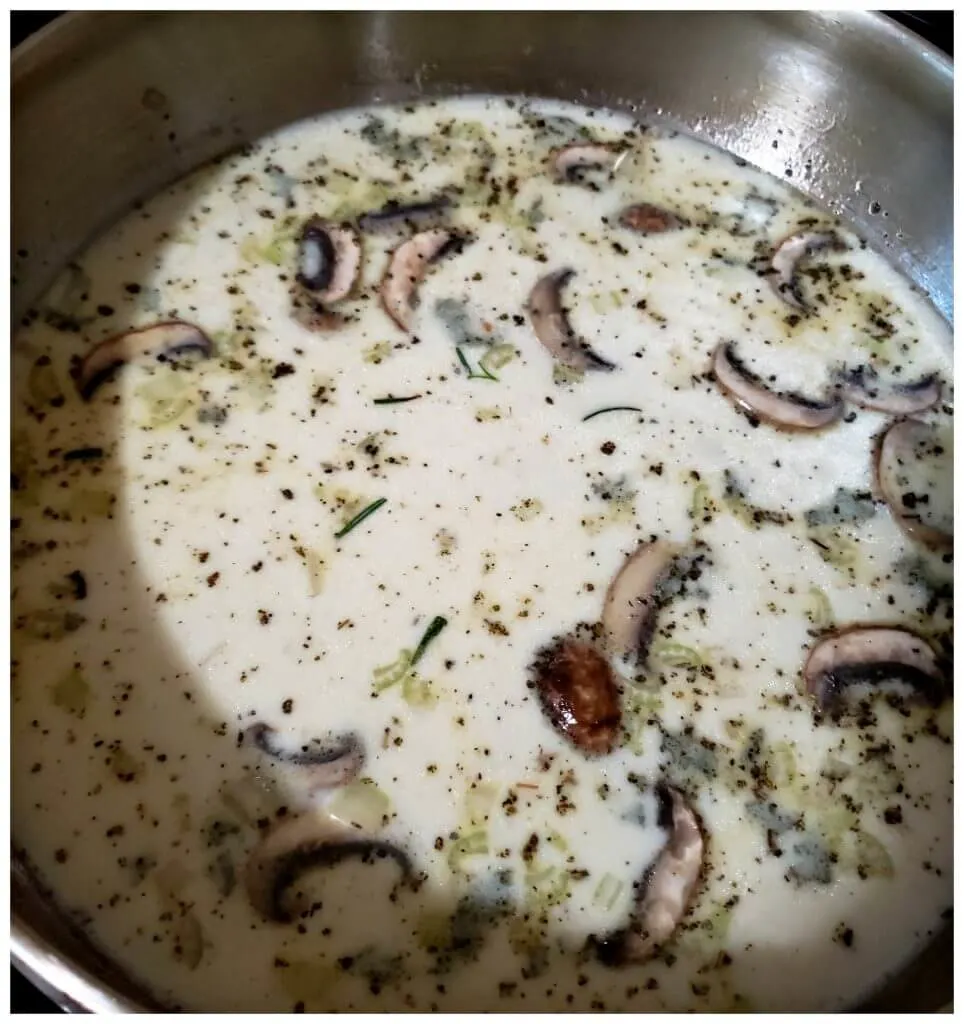 Once the vegetables are tender it is time to add a bit of stock and heavy cream. Cook to reduce the sauce until it thickens slightly.
If you don't want to bother with making a sauce, that's okay. This is your scaled down holiday meal so grab a jar of store bought gravy.
The creamy mushroom sage sauce is yummy though if you'd like to give it a go. If there were a signature herb of holiday meals then sage would be it.
When the sauce is how you like it, go ahead and slice your turkey breast tenderloin and serve with a bit of the sauce and your favorite side dishes.
Yield: 6 Servings
Roasted Turkey Breast Tenderloin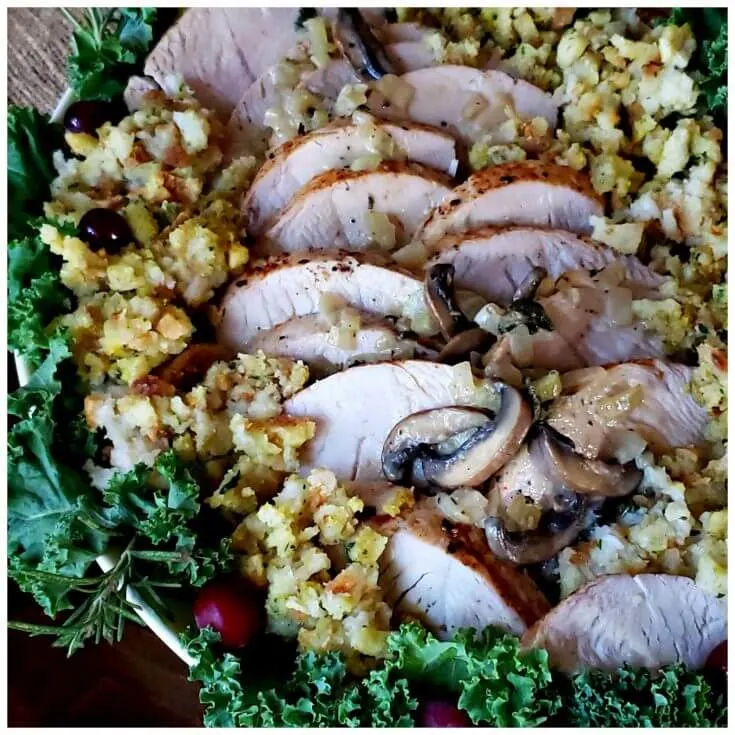 Delicious, tender and juicy roasted turkey tenderloins are great for family meals and smaller holiday gatherings. Turkey tenderloins are perfect for Thanksgiving for 2 with plenty leftover for delicious turkey sandwiches.
Additional Time
10 minutes
Ingredients
Turkey Tenderloins
3 tbsp. Peanut Oil
1.5 lb. Turkey Breast Tenderloins (I used Butterball all natural)
1 tsp Kosher Salt
1 tsp Cracked Black Pepper
Pinch of Paprika
Creamy Mushroom Sage Sauce
1 Small Onion, diced
1/4 c Diced Celery
1/2 c Sliced Baby Bella Mushrooms (cremini)
1 Clove of Garlic, minced
1/2 c Chicken Stock
1/4 c Heavy Cream
1/2 tsp Rubbed Sage
3 Fresh Sage Leaves, torn (optional)
Instructions
Turkey
Preheat oven to 400°F (204°C)
Heat a large oven proof skillet over medium high heat.
Add the cooking oil to the hot pan. The oil will shimmer if the pan is hot enough for cooking.
Season the turkey tenderloins on each side with Kosher salt and pepper along with a few pinches of paprika.
Place the turkey in the hot skillet, presentation side down, sauté 3-4 minutes per side.
Transfer the skillet to the oven and roast for 20 minutes, or until internal temperature is 165°F. About 20 minutes should do it.
Remove the skillet from the oven and transfer the tenderloins to a plate and cover will aluminum foil to allow the meat to rest for 10 minutes.
The Sauce
Place the hot skillet back on the burner over medium heat (be cautious handling the hot skillet at all times).
Add the onion, celery and mushrooms to the pan and sauté. As the vegetables release moisture into the pan, use a spoon to deglaze the brown cooking bits from the bottom of the skillet.
Next, add the stock and heavy cream. Stir to combine then add the herbs.
Cook and reduce the sauce until it thickens slightly. Use a clean spoon to taste for seasoning and adjust if needed.
Serving
Slice the turkey tenderloin and serve with a drizzle of sauce along with your favorite side dishes.

Recommended Products
As an Amazon Associate and member of other affiliate programs, I earn from qualifying purchases.
Nutrition Information:
Yield:
6
Serving Size:
1
Amount Per Serving:
Calories:

325
Total Fat:

17g
Saturated Fat:

6g
Trans Fat:

0g
Unsaturated Fat:

9g
Cholesterol:

115mg
Sodium:

545mg
Carbohydrates:

4g
Fiber:

1g
Sugar:

1g
Protein:

39g
Roasted Turkey Breast Tenderloin Recipe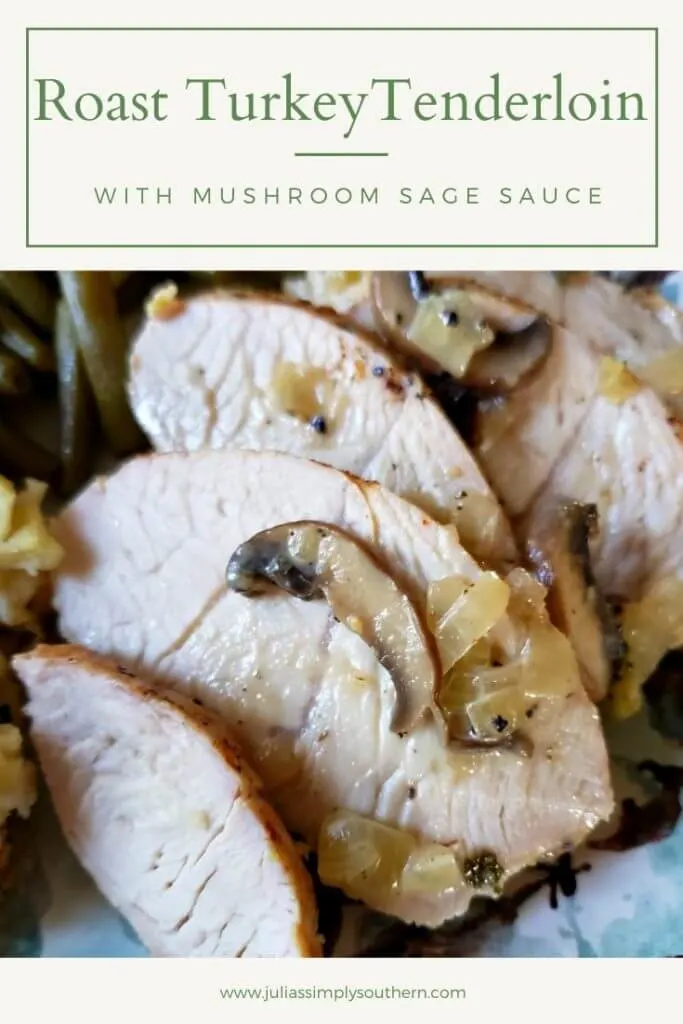 You Might Also Enjoy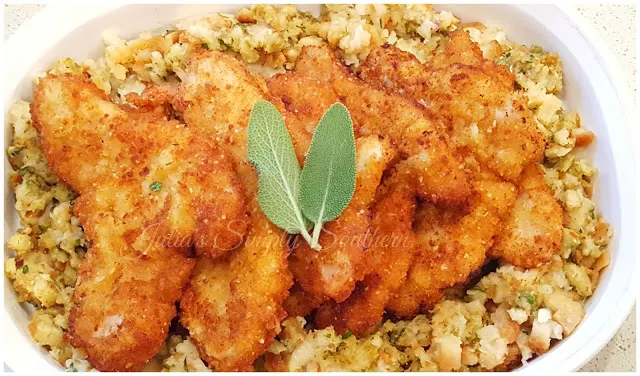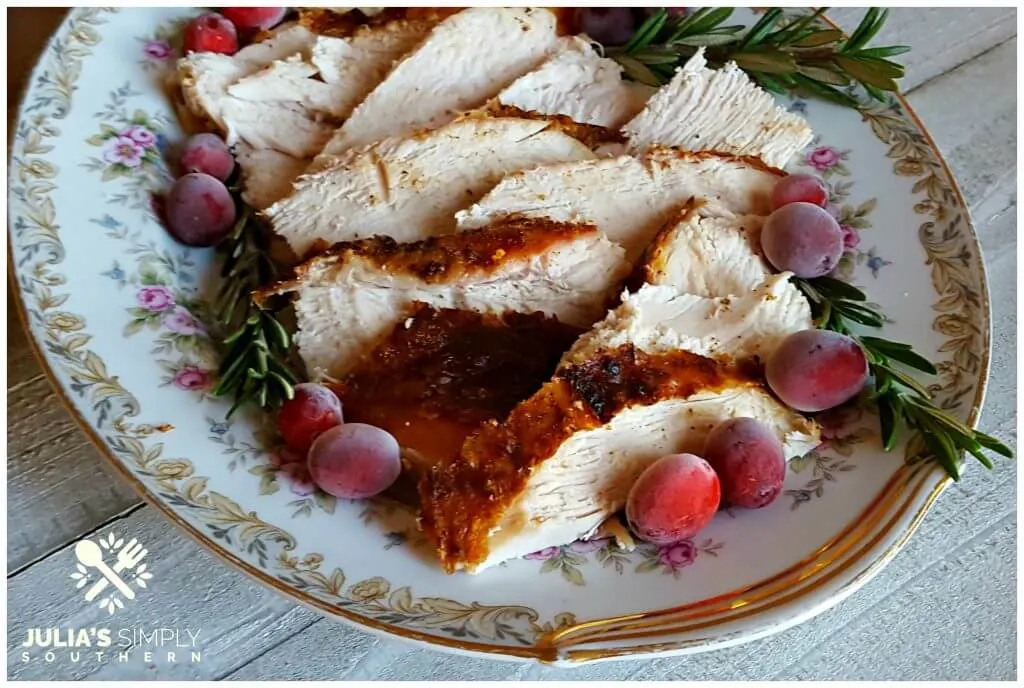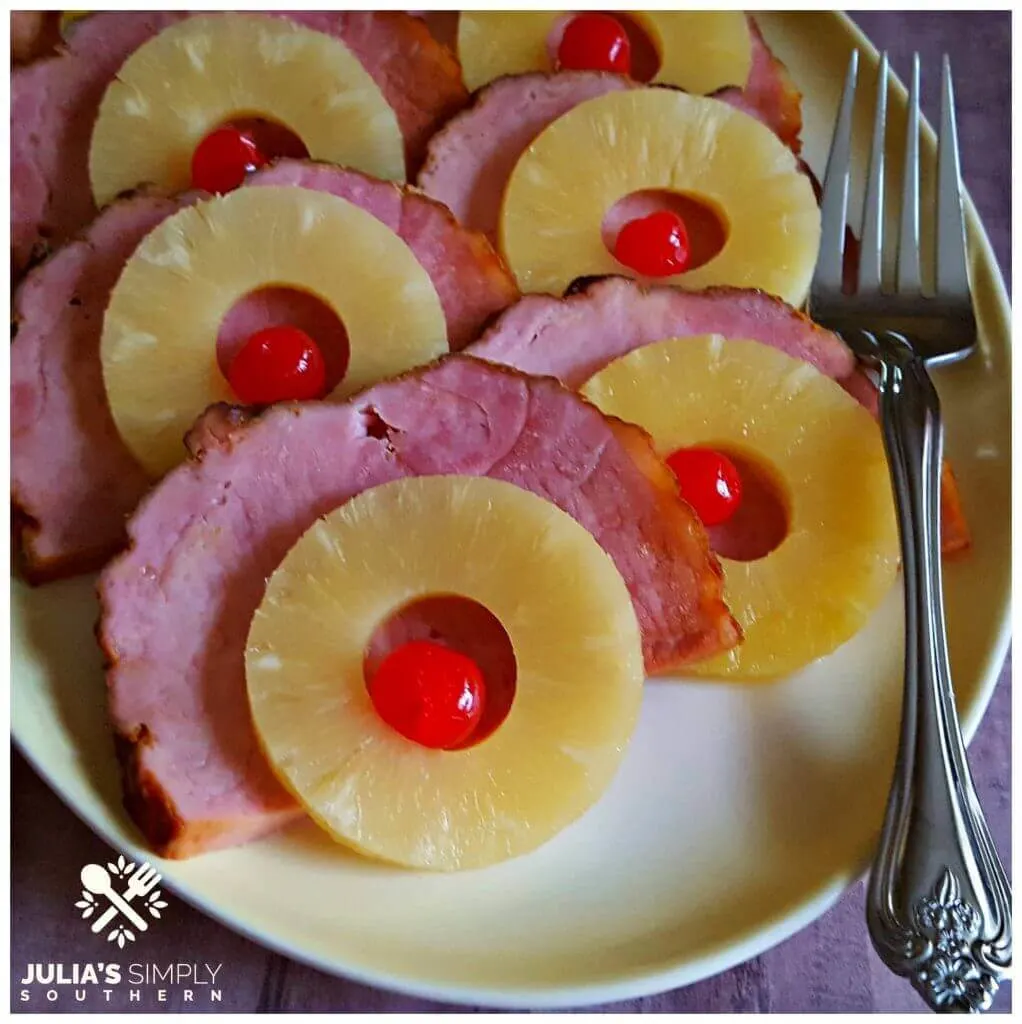 Thank you so much for stopping by! I know that you'll love this turkey breast tenderloin recipe just as much as my family does. It makes a mighty fine meal even if it is not on a grand holiday scale as most years.
I cook turkey tenderloins a few times throughout the year because it is so easy and always delicious.
I'd like to wish you and yours a happy holiday season.
Before you go, be sure to subscribe to my email list. I send out a weekly email newsletter so that you never miss the latest recipes here on the blog.
You can also follow me on Facebook, Twitter, Instagram and Pinterest. Come be social y'all! I'll see you there.
Check out the Latest Recipes
Happy Thanksgiving!
You might also enjoy this recipe for Chocolate Chess Pie from Back to My Southern Roots.
Meet Julia
Author of Julia's Simply Southern
Hey Y'all! I'm Julia, the cook and writer behind the recipes here at Julia's Simply Southern. I began my website so that I could share easy to follow recipes that anyone can use to put a home cooked meal on the dinner table. Thanks so much for stopping by!
Follow me on Facebook | Twitter | Instagram | Pinterest | YouTube