In this post I'll be sharing a rich and delicious Moist Southern Cornbread Recipe with creamed corn. It's one of the best cornbread recipes you'll ever taste.
Friends, there are many ways to prepare cornbread and I love most of them. I tend to make classic Southern buttermilk cornbread most of the time that is savory. If you're gonna master a classic Southern cornbread dressing then you'll need to know how to the main ingredient.
Some folks lean towards a sweeter cornbread and while that's not my thing you know what you and your family like more than anyone else does.
Then you have corn muffins, hot water cornbread and hoe cakes which are all delicious options and I'd say that it depends on your meal as to which you'd prepare.
Y'all are gonna love this recipe! It is amazing! Truly! The cornbread is tender and so moist made with creamed corn in the batter and sour cream. I just use a fork to mix it all together for baking.
"Have you ever listened to some folks for a minute and thought…their cornbread ain't done in the middle"
Moist Southern Cornbread Recipe with Creamed Corn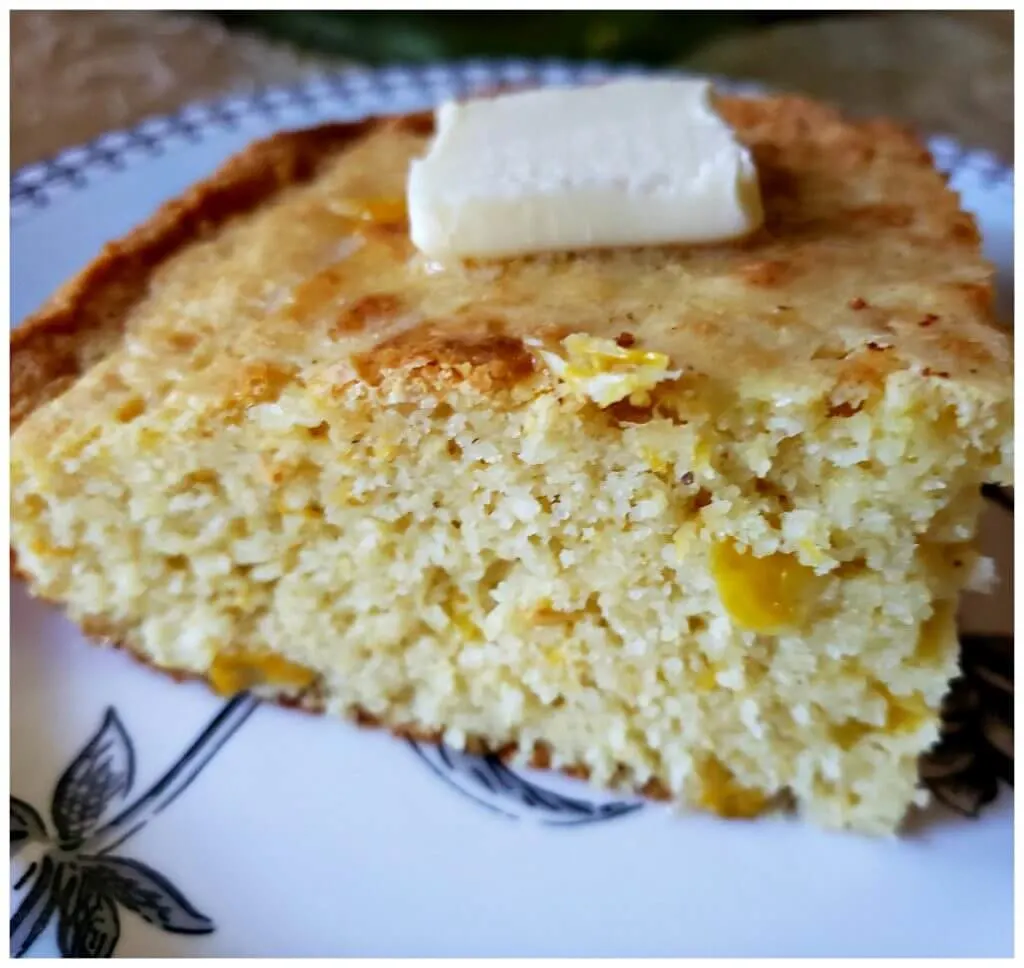 What meals do you enjoy cornbread with? We ate cornbread a lot while I was growing up. Biscuits too but it seemed like we had cornbread a lot more. It was a way to ensure that everyone left the table with a full belly.
My family loves old fashioned savory cornbread with the traditional new year day meal, beans, and soups.
There is only one meal that we go for a sweeter cornbread, like Jiffy, and that is when we have spicy bean chili for supper. The hubs prefers it with this particular meal so that is what we have. The hint of sweetness does work well with a spicy meal and actually helps to enhance the flavors.
"The best comfort food will always be greens, cornbread and fried chicken"

Maya Angelou
How to Make Moist Cornbread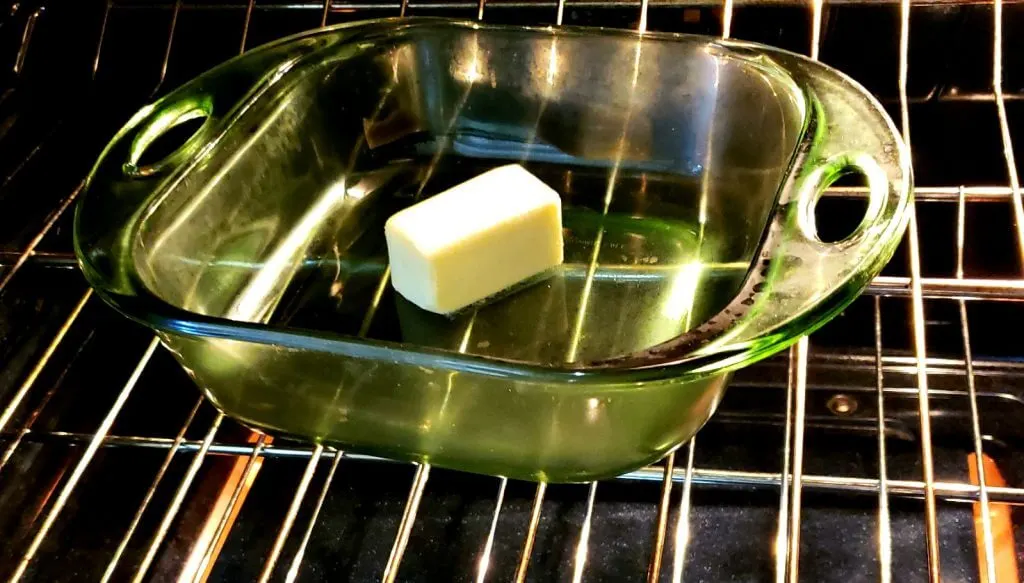 Like a lot of tasty dishes, this one starts with butter. Usually I'll make my cornbread in a cast iron skillet. This cornbread recipe I prefer baking in a square baking dish because it's so fluffy and tender.
The baking dish goes into the oven while it heats up to melt the butter. Keep check on it because you don't want your butter to burn. You should have plenty of time to make the traditional cornbread batter while the butter melts.
Southern Cornbread without Buttermilk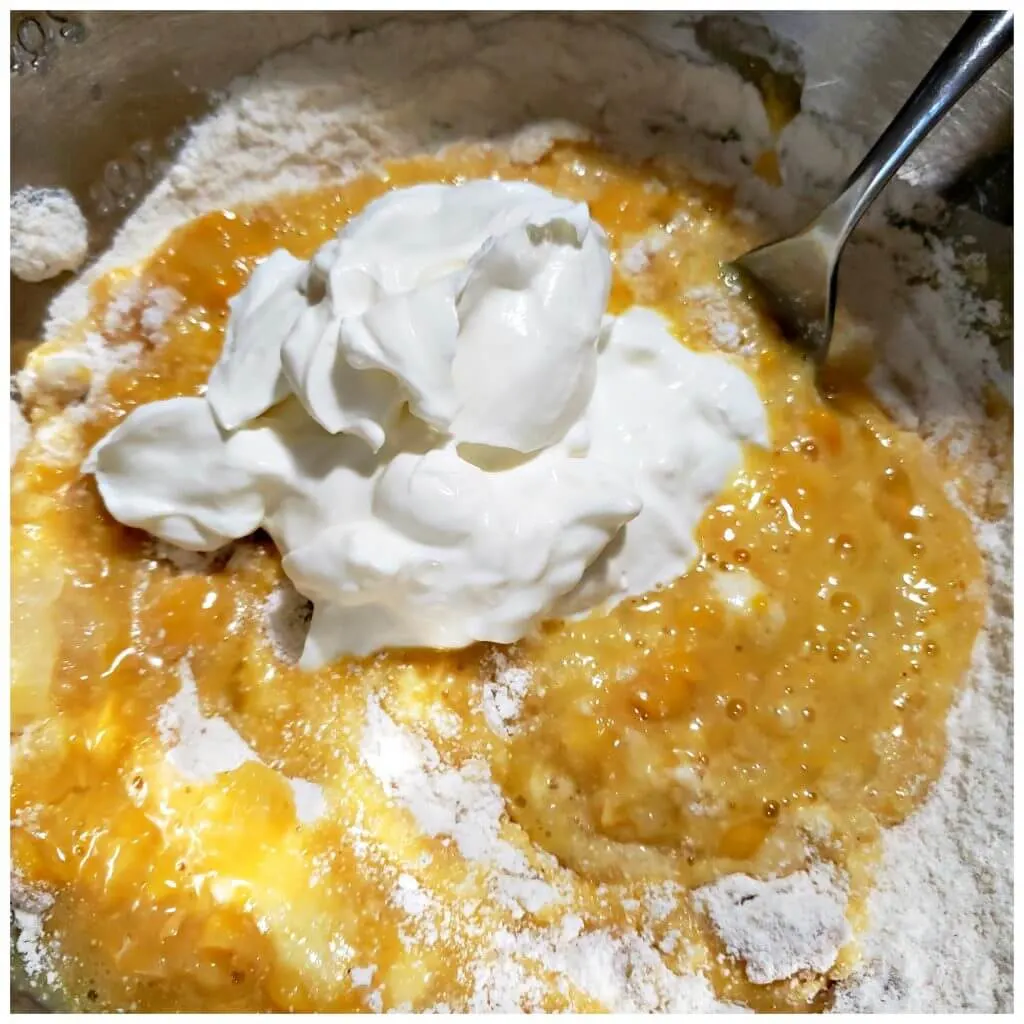 The batter for this rich, moist and wonderful cornbread is made with self rising cornmeal (yellow or white, it doesn't matter), eggs, cream style corn, sour cream and some grated onion. The grated onion adds so much to this recipe so be sure to include it.
I just grate the onion with my box grater. If you don't have self rising cornmeal then you can certainly use your plain cornmeal. Just be sure to add baking powder (two teaspoons should do the trick) so that it rises properly. This particular cornbread is supposed to be light and fluffy, not dense.
Savory Cornbread Recipe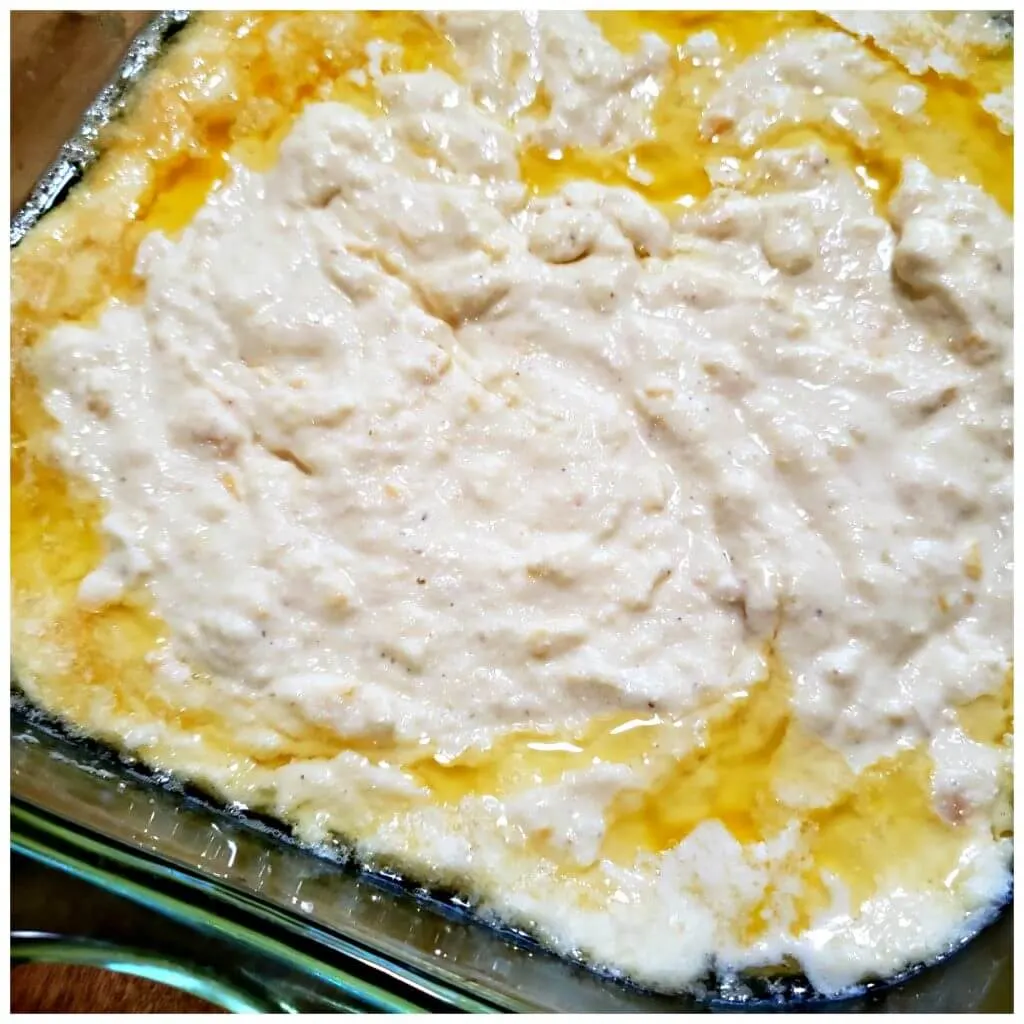 That amazing and easy to prepare batter gets poured into that glorious melted butter. Now you know with all of that butter swimming around that this is gonna be good!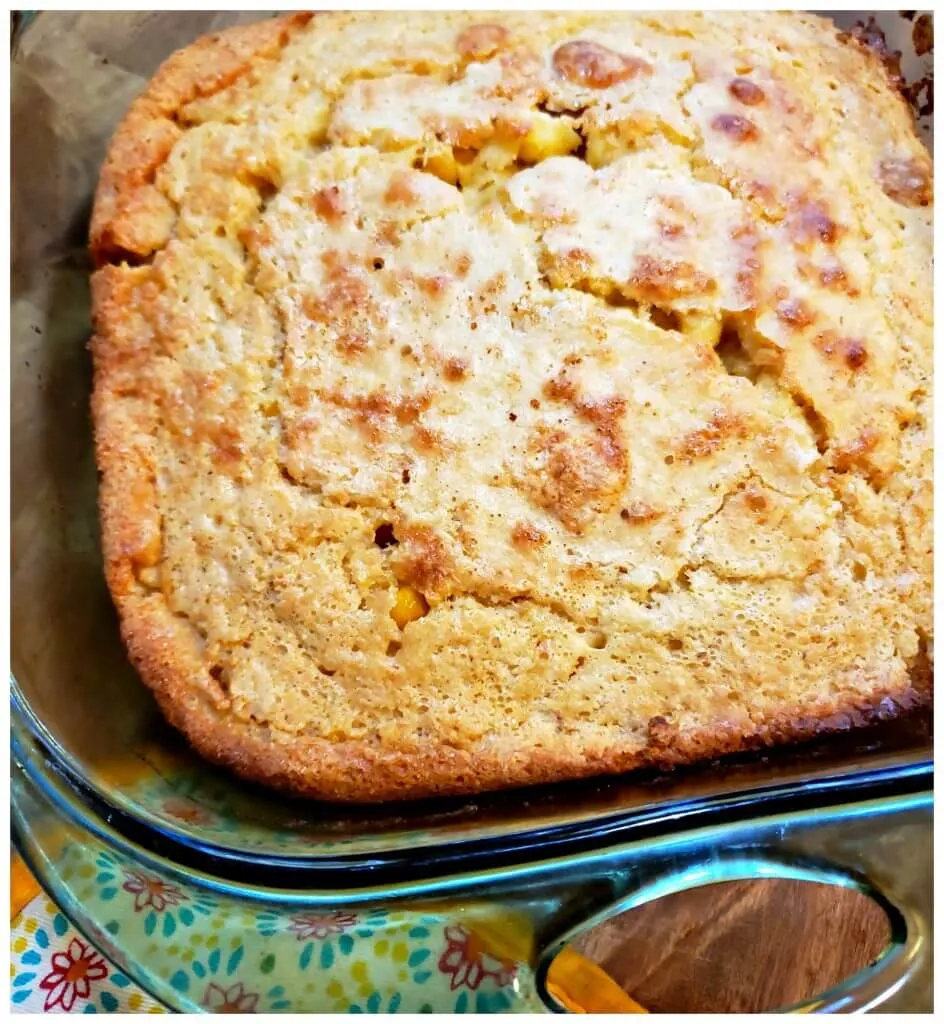 Into the oven it goes to bake to golden brown perfection. Y'all, I'm serious that this cornbread is a real treat. I just love it!
Moist Southern Cornbread Recipe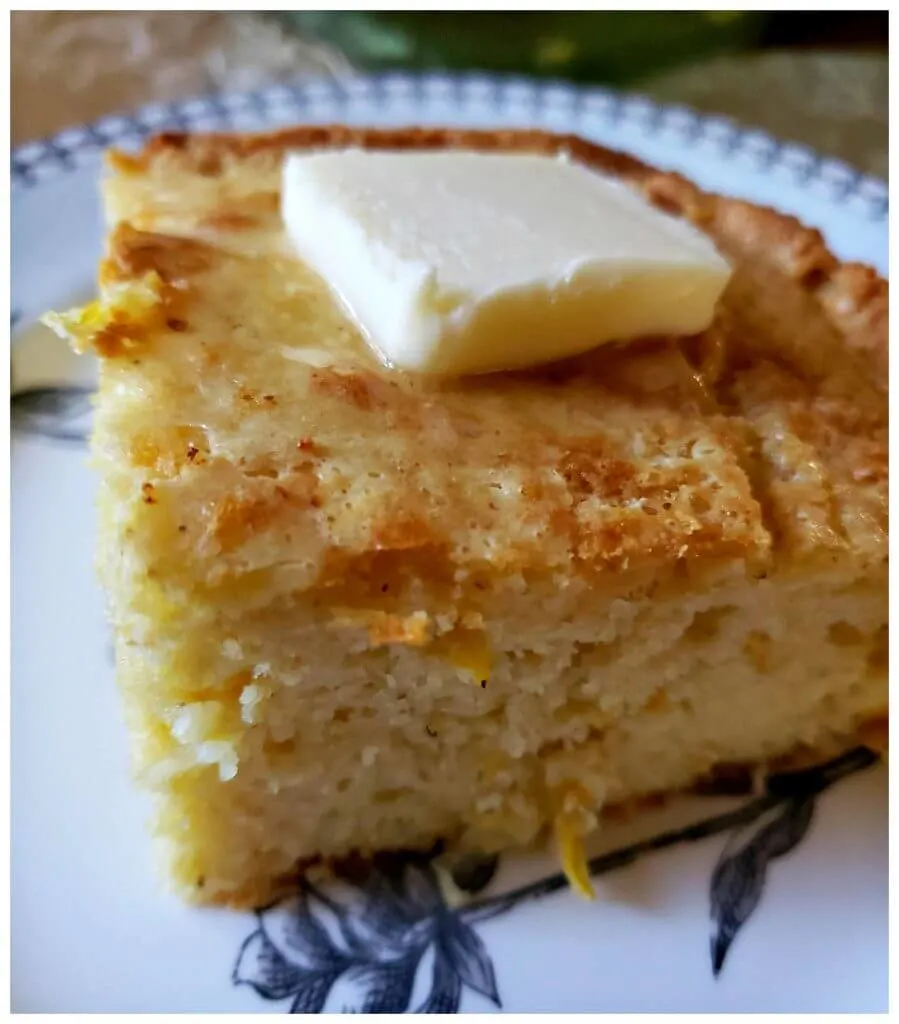 Enjoy yourself a big hunk of this moist cornbread with a pat of butter.
Yield: 1 Cornbread Cake
Moist Southern Cornbread Recipe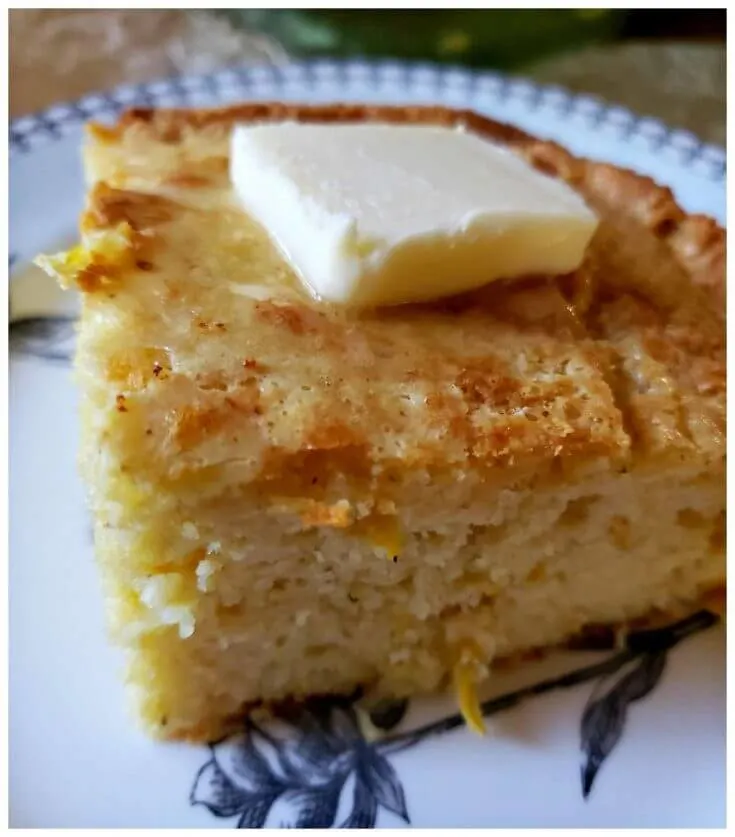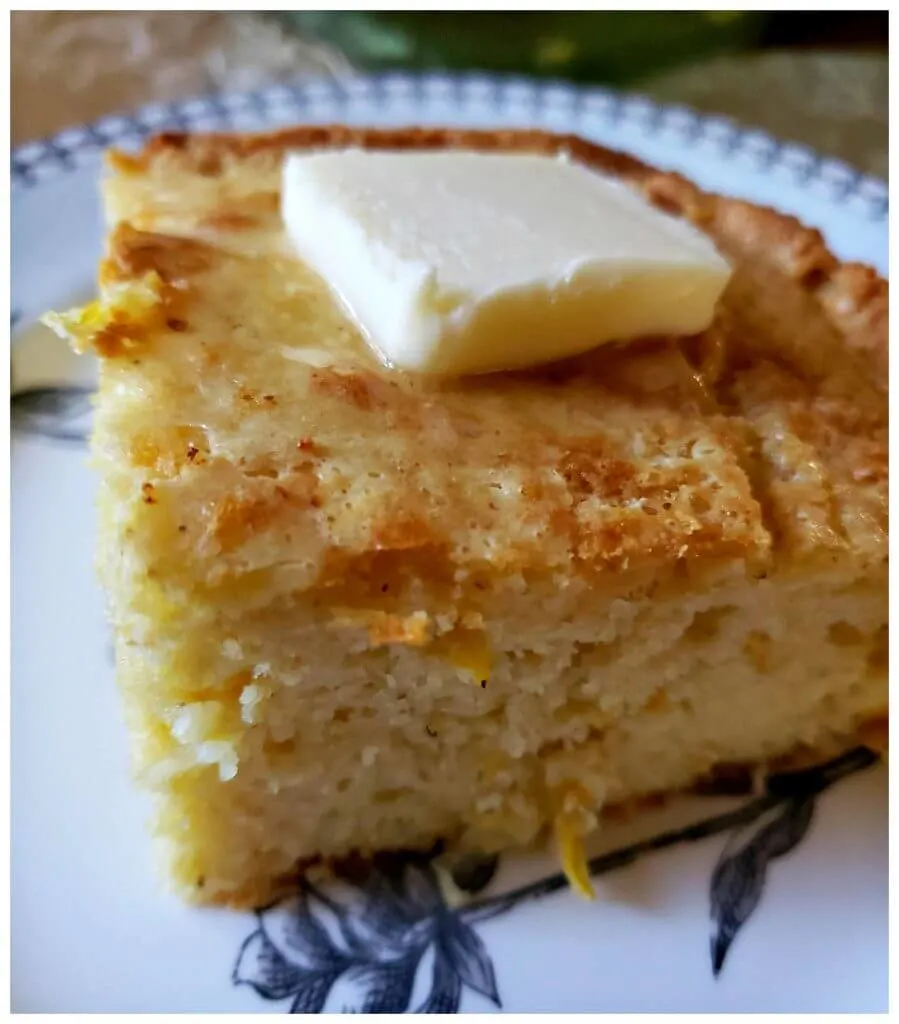 Rich, moist, savory and delicious Southern cornbread made with cream style corn and sour cream.
Ingredients
½ Stick of Butter
1½ c Self Rising Corn Meal (not a mix)
2 Eggs, slightly beaten
8.25 oz. can Creamed Style Corn
1 c Sour Cream
½ Small Onion, grated
Instructions
Preheat oven to 375°F (190°C)
In a square baking dish (or cast iron skillet if preferred), melt the butter in the oven until it bubbles.
While the butter melts, prepare the batter. In a mixing bowl; combine the corn meal, eggs, creamed corn, sour cream and grated onion. Pour the cornbread batter in the baking dish on top of the melted butter. Be careful handling the hot baking dish.
Bake the cornbread for 40 minutes.
Allow to cool slightly before slicing.
Recommended Products
As an Amazon Associate and member of other affiliate programs, I earn from qualifying purchases.
Nutrition Information:
Yield:
8
Serving Size:
1
Amount Per Serving:
Calories:

211
Total Fat:

13g
Saturated Fat:

7g
Trans Fat:

0g
Unsaturated Fat:

5g
Cholesterol:

77mg
Sodium:

357mg
Carbohydrates:

20g
Fiber:

2g
Sugar:

2g
Protein:

5g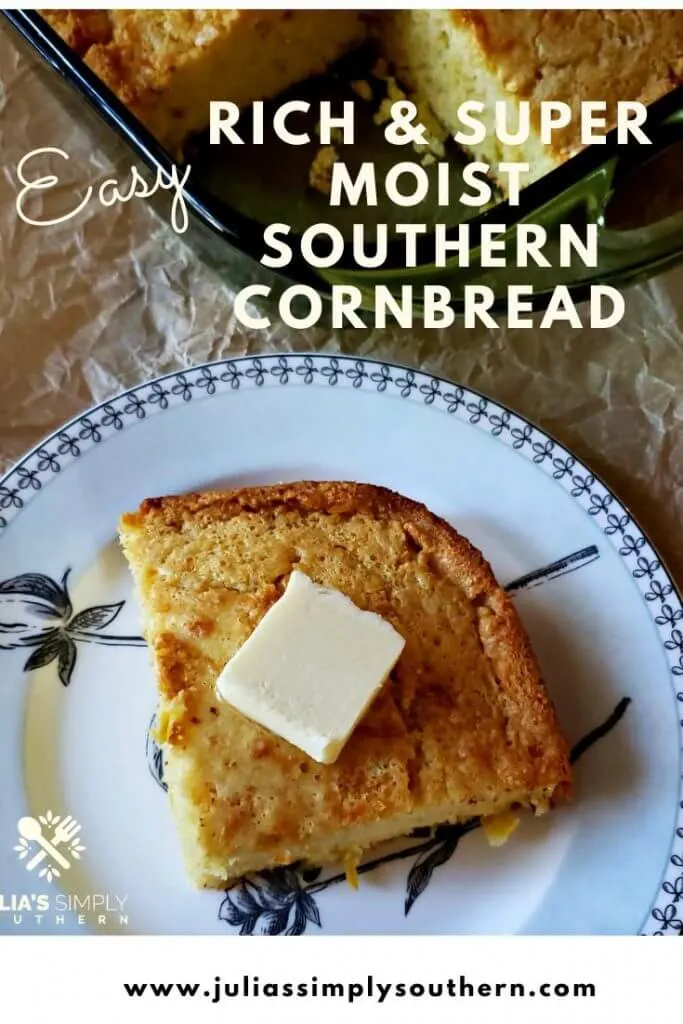 What's the difference between Northern and Southern cornbread? My understanding is that folks up North prefer a sweet cake like cornbread with added sugar or molasses. While there are some Southerners who enjoy a sweet cornbread, most prefer a more traditional savory cornbread.
Should you cool cornbread before turning out of the pan? Yes, allow your cornbread to cool slightly before slicing or turning out of the baking pan.
You Might Also Enjoy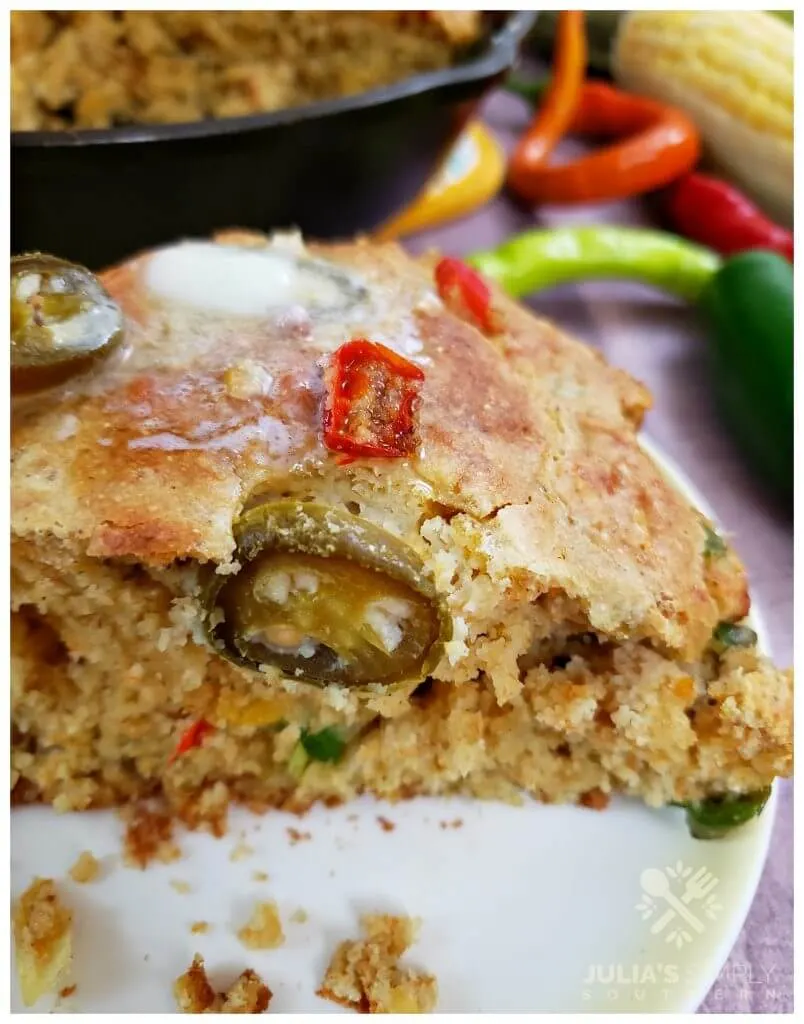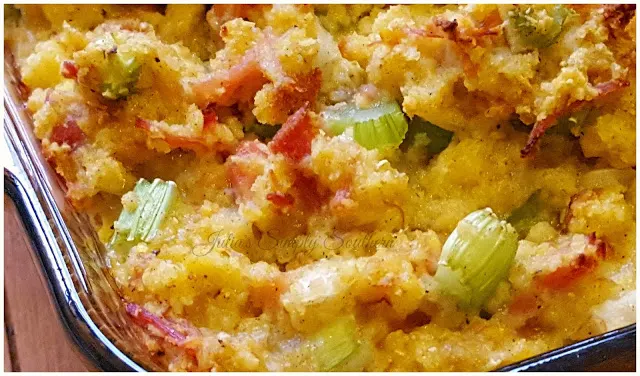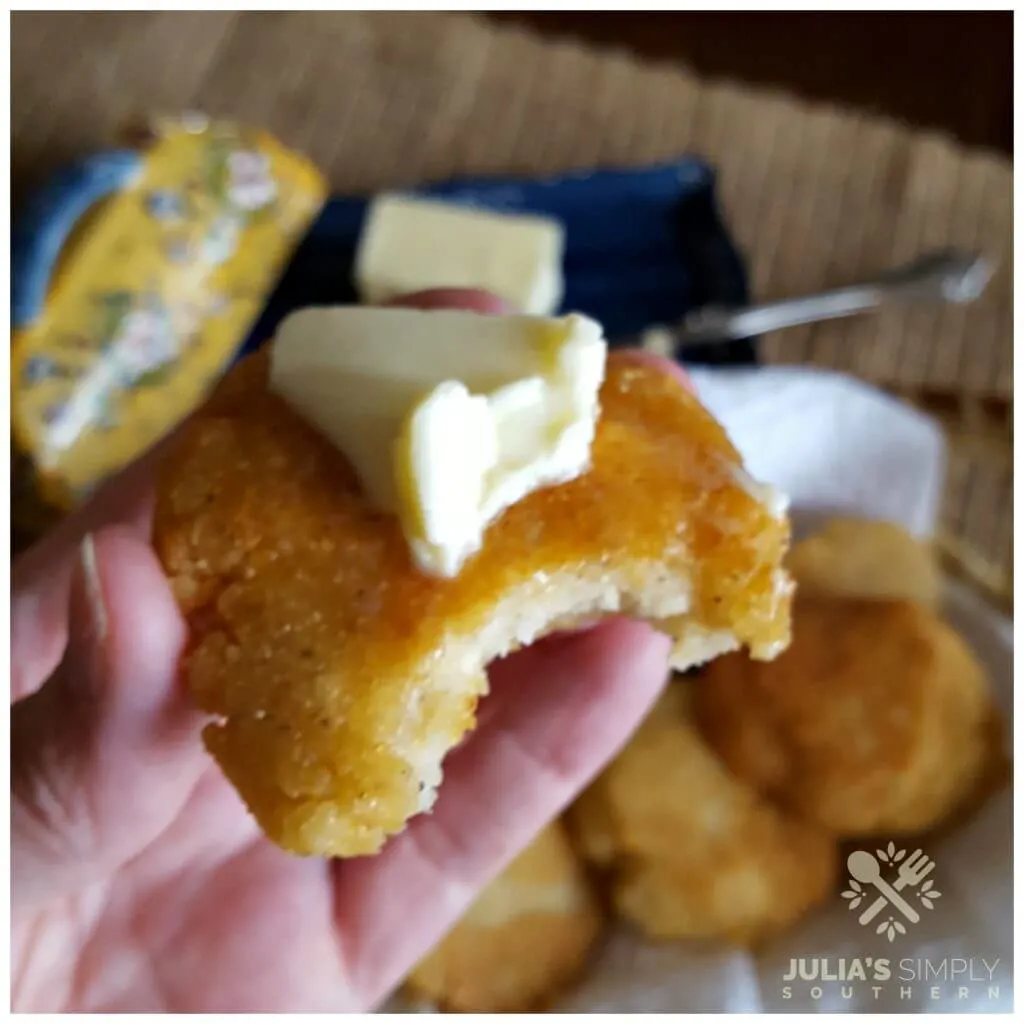 Thank you so much for stopping by! I am so happy that you did. I know that you're gonna love this amazing cornbread recipe. I consider it a rich special treat so only make it occasionally. One bite and you'll understand how I could refer to cornbread as a treat.
Be sure to subscribe to my email list. I'll send you my weekly newsletter with the latest recipes and news on the blog so that you never miss a thing.
You can also follow me on Facebook, Twitter, Instagram and Pinterest. Come be social y'all! I'll see you there.
If you've got a few minutes, take a look at some of my other recipes here on the blog. There's plenty of deliciousness and I love sharing my recipes with you.
Check out the Latest Recipes
Try this Quick and Easy Potlikker Soup recipe from Southern Bite.
Meet Julia
Author of Julia's Simply Southern
Hey Y'all! I'm Julia, the cook and writer behind the recipes here at Julia's Simply Southern. I began my website so that I could share easy to follow recipes that anyone can use to put a home cooked meal on the dinner table. Thanks so much for stopping by!
Follow me on Facebook | Twitter | Instagram | Pinterest | YouTube