In this post I am sharing my Southern Boiled Peanuts Peanuts for the stove top or in a slow cooker.
The Boiled Peanut , beloved snack food of the south. If you've never had boiled peanuts, and chances are if you live in other parts of the country you haven't, don't go turning your nose up at it until you've tried it.
I can tell you that I don't mind letting someone else do the work and picking up a hot batch of these at the farmer's market or on the way to the beach. It is easy enough to do it at home yourself though. It's just going to take a little time.
Basically, it's raw (or green) peanuts that are cooked for a while with salt and water. If you want it spiced up you can do the spicy Cajun version and add some Cajun seasoning and cayenne pepper. Both are winners in my book.
I wasn't kidding when I say we love boiled peanuts in the south. It doesn't matter what social circles you run in, everybody down south eats them. Some people will pop the entire thing in their mouth and chew on it, shell and all.
I prefer to press it open and eat the soft, salty peanuts inside.
Ingredients:
2 pounds of Raw (or green) Peanuts
1 to 1 1/2 c Salt
Water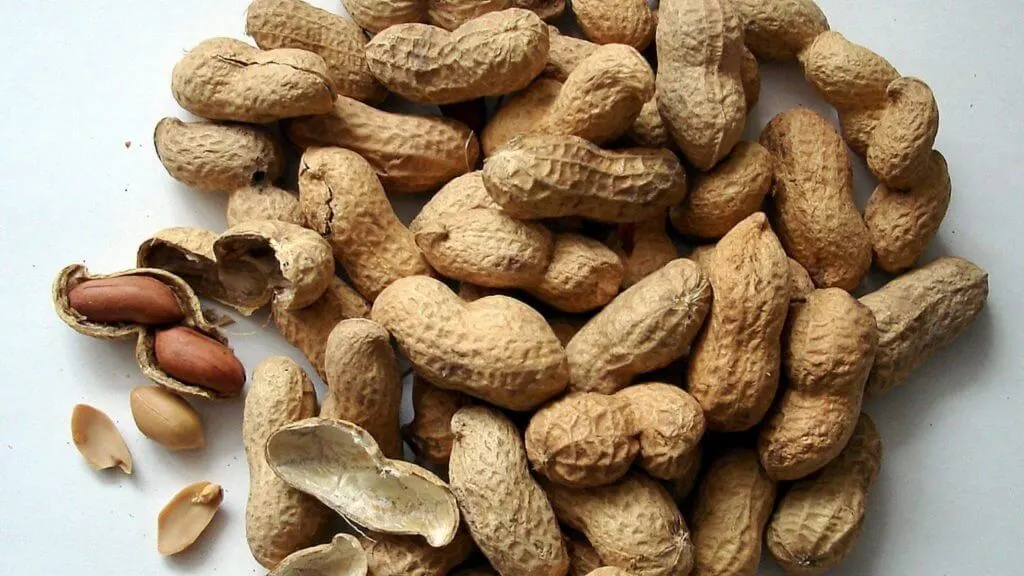 How to Boil Peanuts
OK, we have all our ingredients now what? First you need to give those raw peanuts a rinse until the water runs clear. They do come out of the ground after all so they might have a little dirt residue left.
Let the peanuts soak in water for 24 hours to get rid of any dirt that might be clinging to the shells! In a large pot add your clean peanuts, cover with water. Make sure the peanuts are completely submerged in the water. You can add a plate or strainer and weigh it down with some beans in a zip lock bag if it's not heavy enough to hold them down.
Time to cook the Southern boiled peanuts. Discard the water the peanuts soaked in and add enough fresh water to cover the peanuts. Add salt to the water and give it a stir.
How to Cook Green Peanuts
On high heat bring the peanuts to a boil. Once they reach the boiling point, turn the heat down to medium low and let them low boil for 4 to 5 hours. You can test the peanuts by pulling one out and opening it up and giving it a taste. It should be soft with a salty flavor.
If you want to do a spicier Cajun version, follow all steps above and add 1/2 c of Cajun Seasoning, 1 tbs Cayenne Pepper, and 3 tbs Liquid Crab Boil to the pot when boiling.
You can serve boiled peanuts warm or cold. Keep the leftovers moist in a large Ziploc bag or lid covered bowl stored in the fridge up to two weeks. It's likely they will all be eaten within days.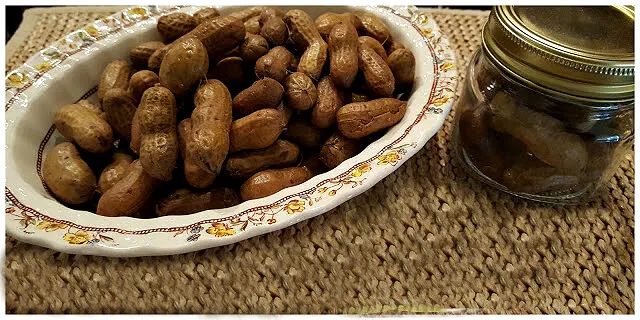 The South's Favorite Snack Food
How to Cook Raw Peanuts in Slow Cooker
Making boiled peanuts in a slow cooker is an easy alternative cooking method. I can't fit two pounds of peanuts in my slow cooker so I divide this recipe by half. I oven roast the rest of the green peanuts, which is another great method for cooking peanuts.
The peanuts will need to cook on a low setting for about 36 hours to make them tender. Start the boiled peanuts in the morning and just let them slow cook. By the next evening you'll be able to enjoy your delicious boiled peanuts.
Are you supposed to refrigerate boiled peanuts? Yes! After your boiled peanuts have cooled they need to be refrigerated. Boiled peanuts lasts up to 14 days when refrigerated or can be frozen.
Do you eat boiled peanuts hot or cold? Enjoy them either way, both are delicious.
Are boiled peanuts mushy? Boiled peanuts should be tender but can become mushy if overcooked.
Did you know that boiled peanuts have four times the antioxidants of raw or roasted peanuts?
Southern Boiled Peanuts Recipe
Yield: 2 Pounds
Southern Boiled Peanuts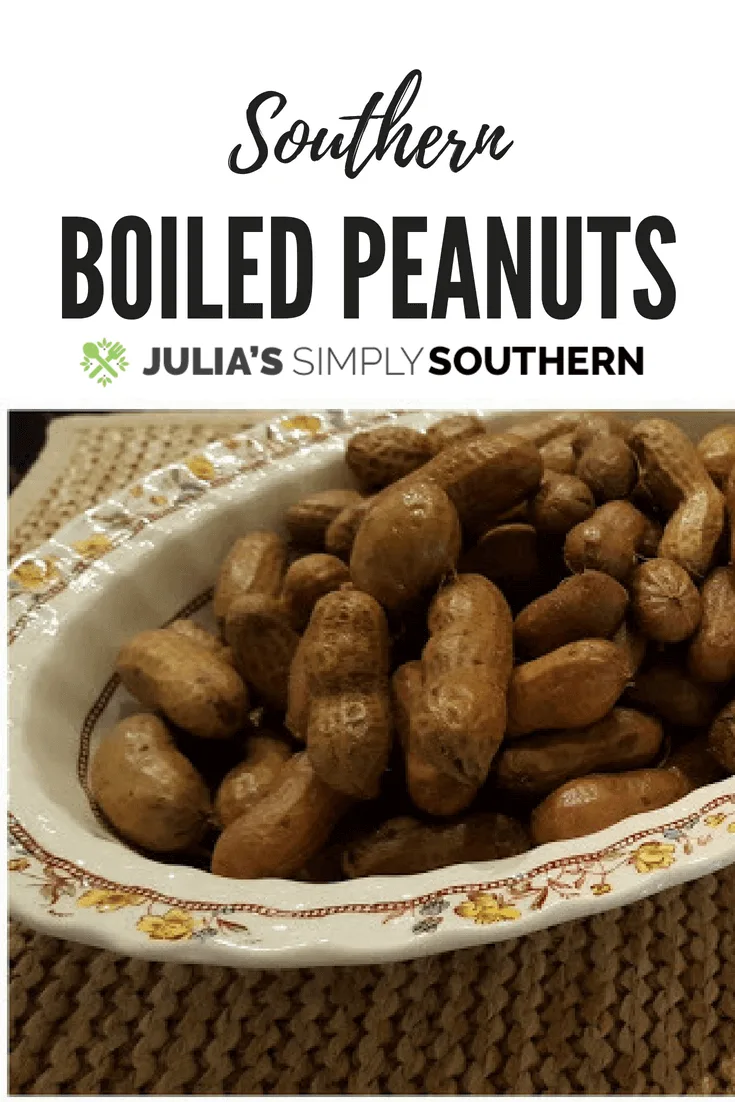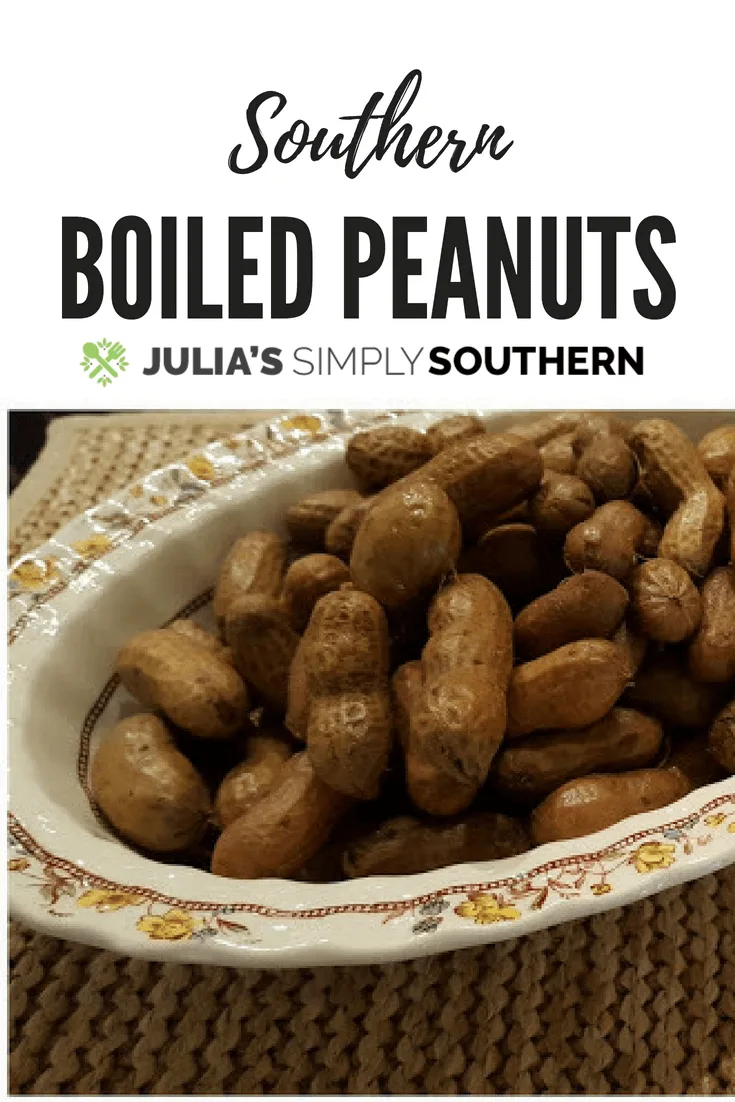 Boiled peanuts, a favorite Southern snack food
Total Time
1 day
5 hours
5 minutes
Ingredients
2 lbs Raw (or green) Peanuts
1 to 1 1/2 c Salt
Water
Other seasonings, if making spicy Cajun style peanuts
Instructions
Rinse raw peanuts well with water to remove any dirt and soak in water for 24 hours before cooking. Discard soaking water before cooking.
Add the soaked peanuts to a stock pot and add enough fresh water to cover the peanuts.
Next, add the salt and give it a stir. If you're doing a spicy version, add the additional ingredients now.
Bring the peanuts to a boil over high heat. Reduce the heat to medium low and let them low boil for 4-5 hours.
The peanuts should be soft with a salty flavor. Adjust cooking time if needed.
Serve hot or cold.
Store boiled peanuts in the refrigerator.

Notes
Peanuts can be cooked in a Crock Pot on low and will take about 36 hours until tender.
Nutrition Information:
Yield:
8
Serving Size:
1 cup
Amount Per Serving:
Calories:

54
Carbohydrates:

13g
Protein:

8.5g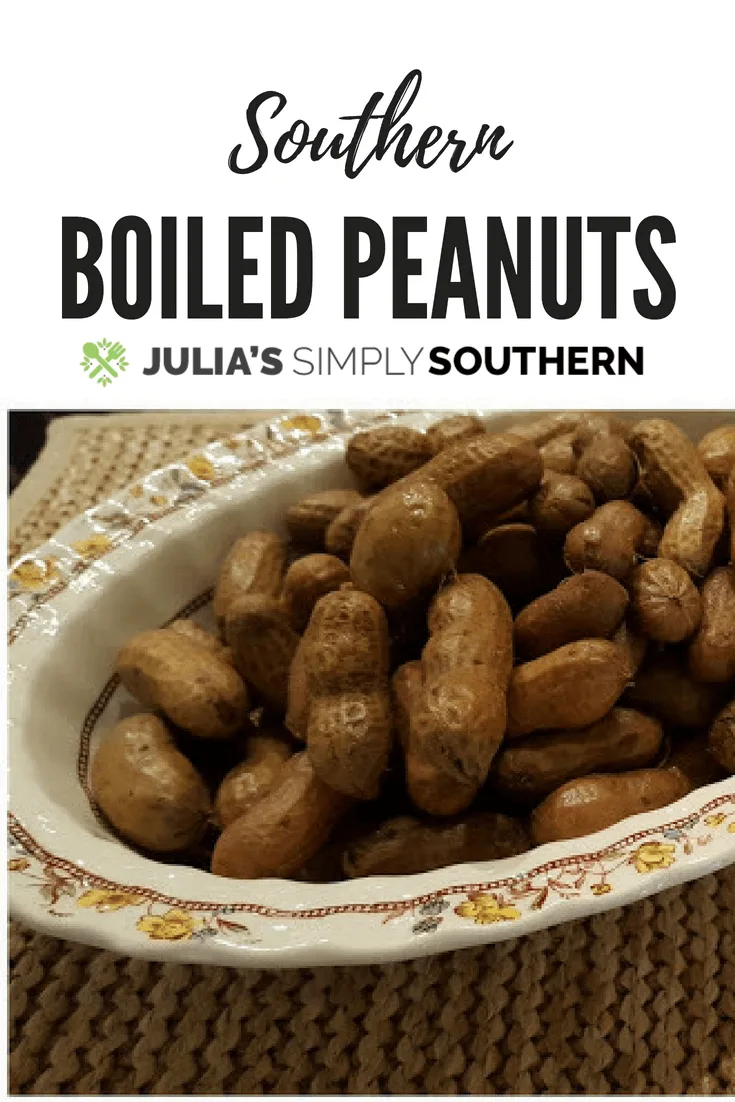 Click Here to see it at the Weekend Potluck
You Might Also Enjoy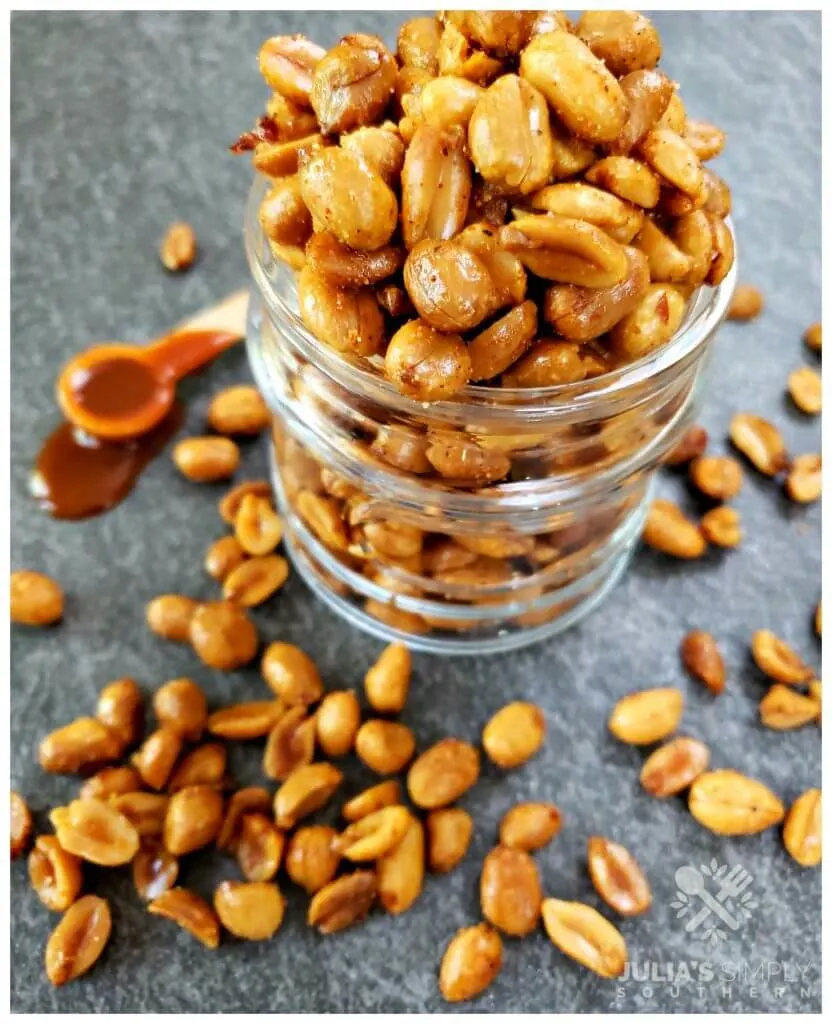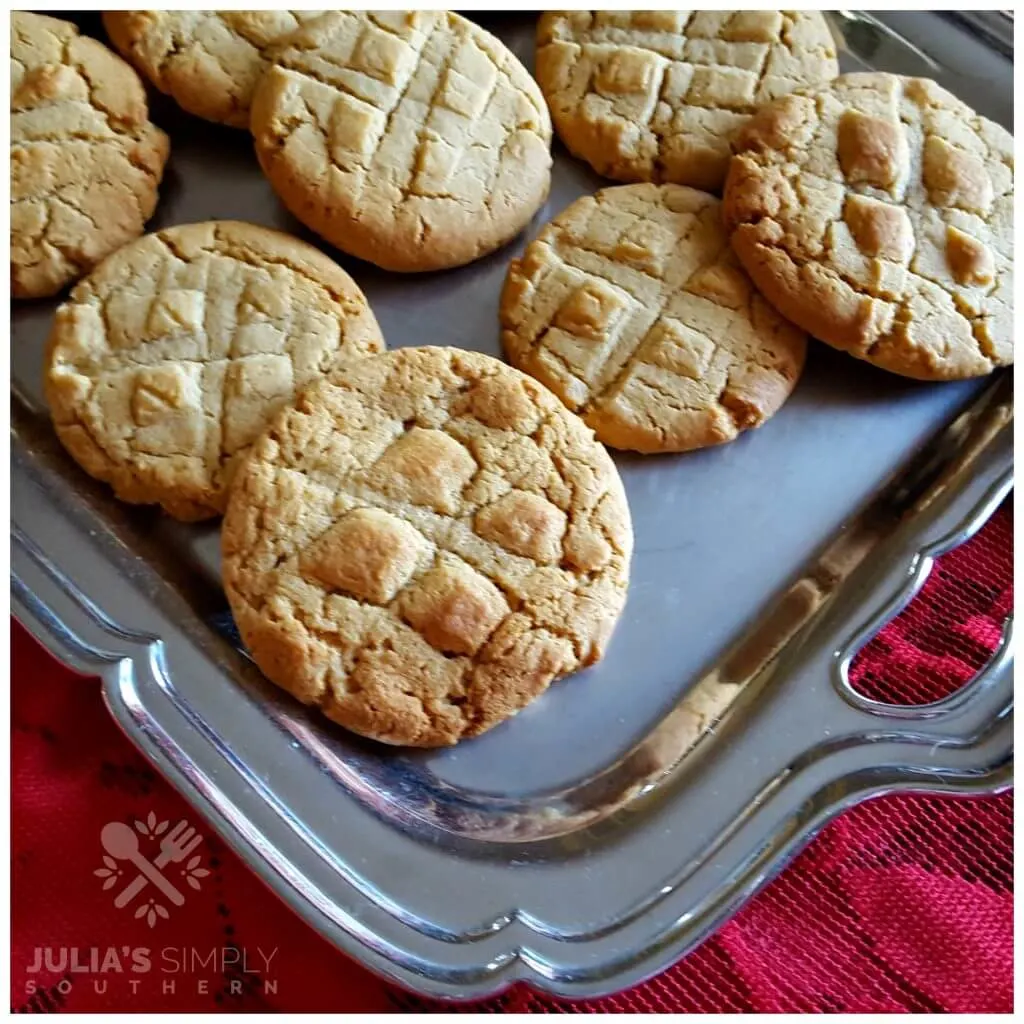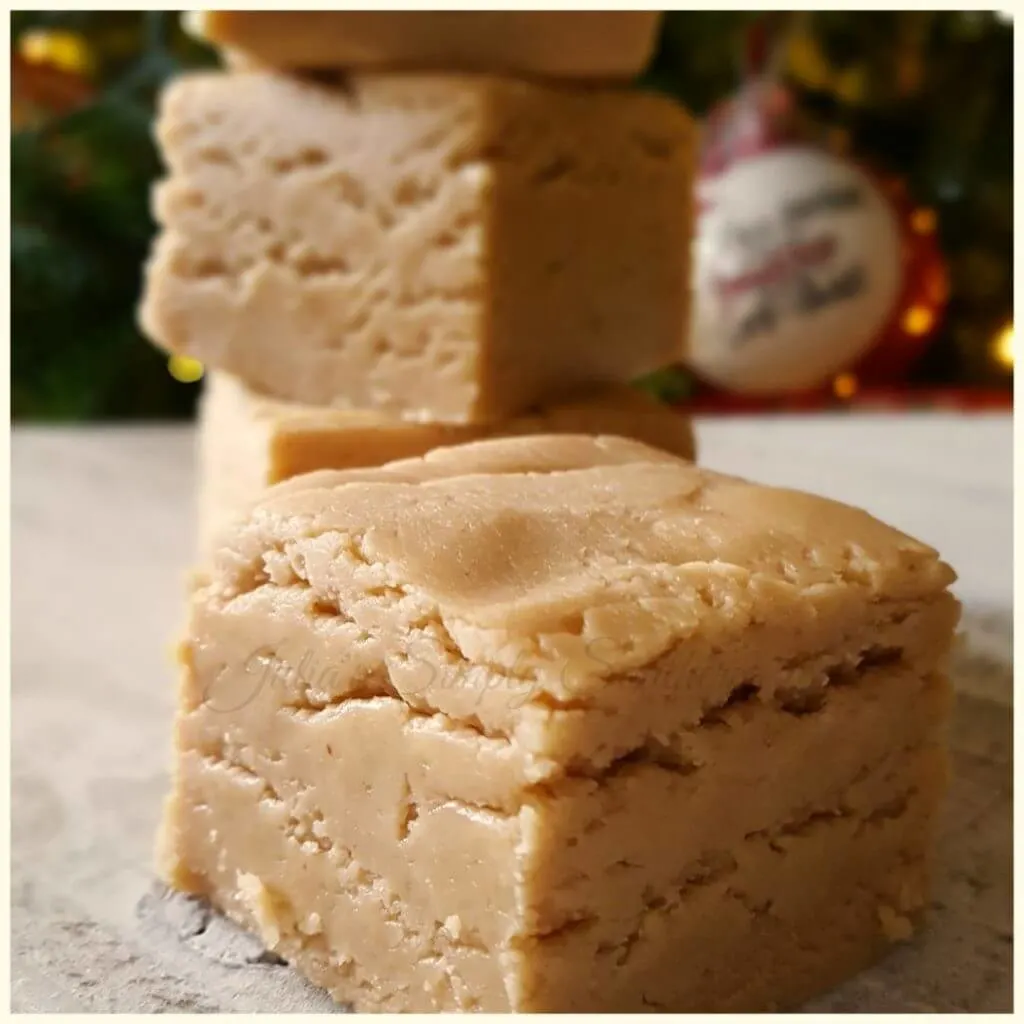 Meet Julia
Author of Julia's Simply Southern
Hey Y'all! I'm Julia, the cook and writer behind the recipes here at Julia's Simply Southern. I began my website so that I could share easy to follow recipes that anyone can use to put a home cooked meal on the dinner table. Thanks so much for stopping by!
Follow me on Facebook | Twitter | Instagram | Pinterest | YouTube