In this post I'll be sharing an easy Broiled Lobster Tail Recipe.
Y'all, I am a bonafide lover of lobster and I can deconstruct a whole lobster like nobody's business. That means that I love lobster tails too!
I'll take lobster, lobster bisque, a lobster roll or lobster ravioli anytime I can get it.
When I visit Maine, you can bet that I eat my weight in lobster then too. It's just so good!!
It goes without saying that lobster is a favorite for special occasion meals also, such as date night at home or Valentine's Day.
I used to love going out to a fancy dinner once in a while. Everyone loves to feel special but these days we actually prefer date nights at home.
Hubs will tell you that I can cook a special dinner to rival any high price steak house too.
Lobster Tails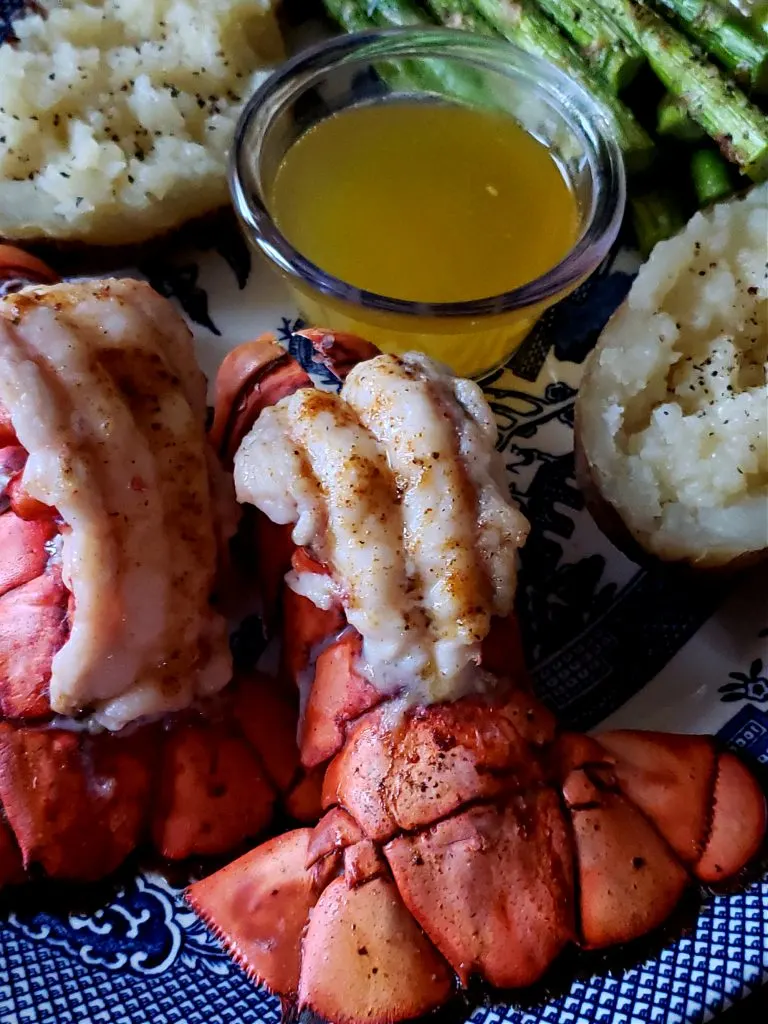 Surf and turf is also a favorite eating out dinner. Just give me the surf please.
Sometimes we just enjoy a simple seafood dinner, split a baked potato and have some asparagus (a favorite vegetable in this house).
You can order lobster from Maine and while it is delicious, it is also pricey due to shipping costs.
I usually opt to pick up a couple of lobster tails from the seafood counter at the grocery store. They're usually not too much ( I paid $12.00 for two) but hey, it's date night after all. Splurge a little!
A home cooked special meal will still cost you a lot less than going out.
How to Butterfly a Lobster Tail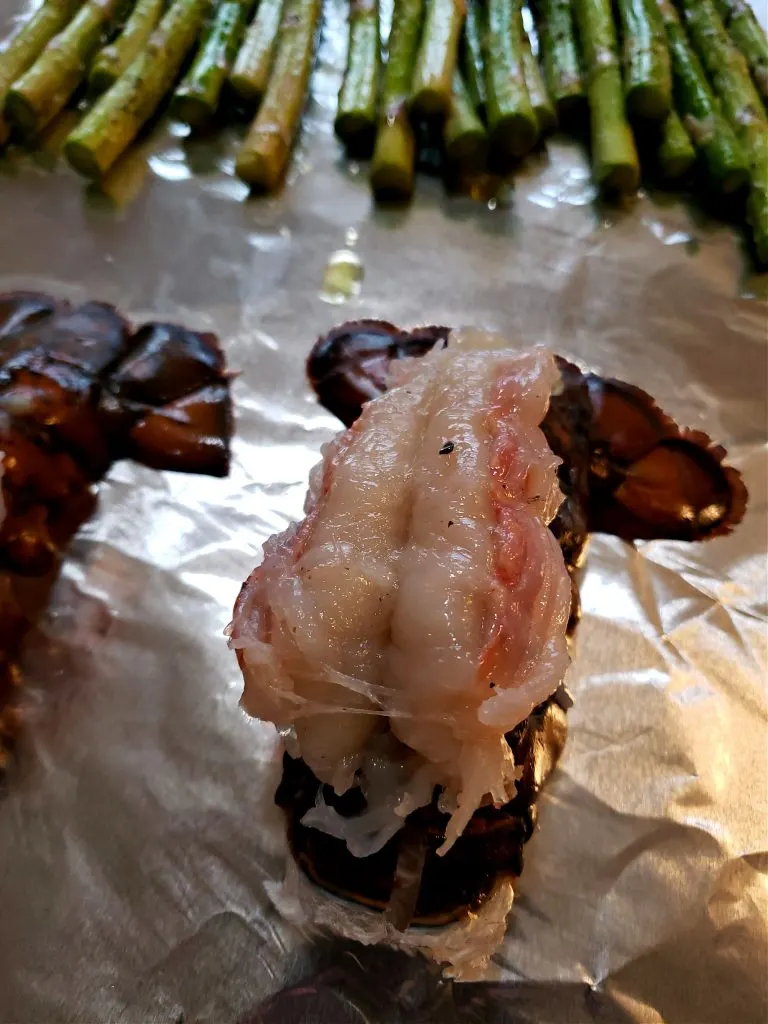 What's the best way to cook lobster tails? I like broiling them, baking works and they can be easily grilled too. Broiling is my go to method.
To broil the lobster tails, you'll want to butterfly them. Take a pair of kitchen shears and cut along the top of the shell from the front until you get to the tail fan and stop.
Gently pull apart the shell a bit, being careful not to crack it, so you can get to the meat.
Loosen the tail meat and pull it up on top of the slit shell while leaving that back end attached just under the shell.
The tail meat should rest perfectly on top of the shell. Place the lobster tails on a lined baking sheet.
By the way….if you spread that tail fan out when you place the lobster tails on the baking sheet, they'll stay that way and look nice after broiling.
How to Cook Lobster Tails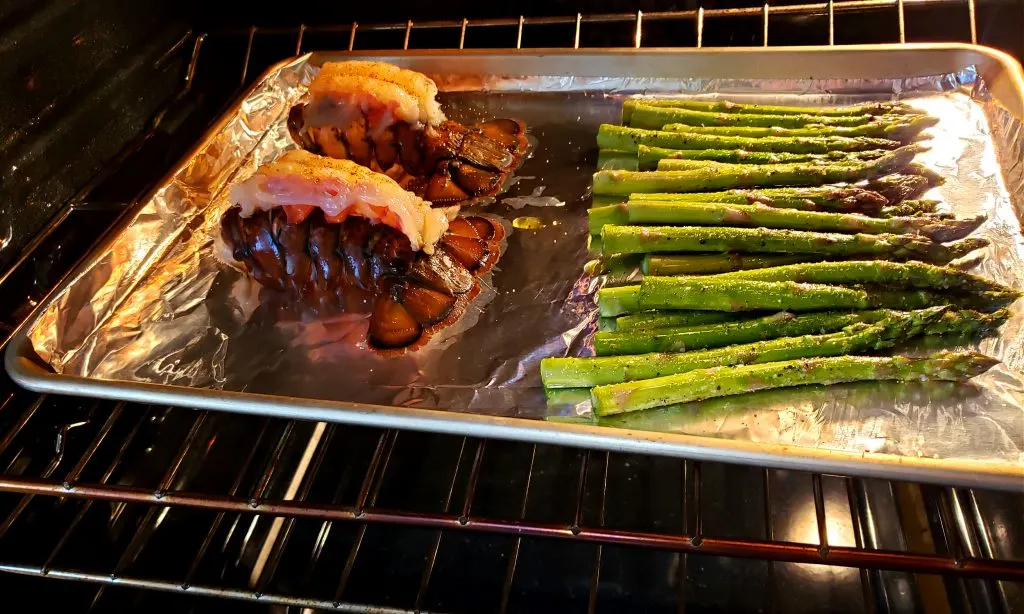 Brush the lobster meat with clarified butter and season with Old Bay.
Old Bay seasoning and seafood go together like peas and carrots and keeps this recipe simple.
I go ahead and place the asparagus on the same baking sheet to let it cook along with the lobster under the broiler.
Broiled Lobster Tail Recipe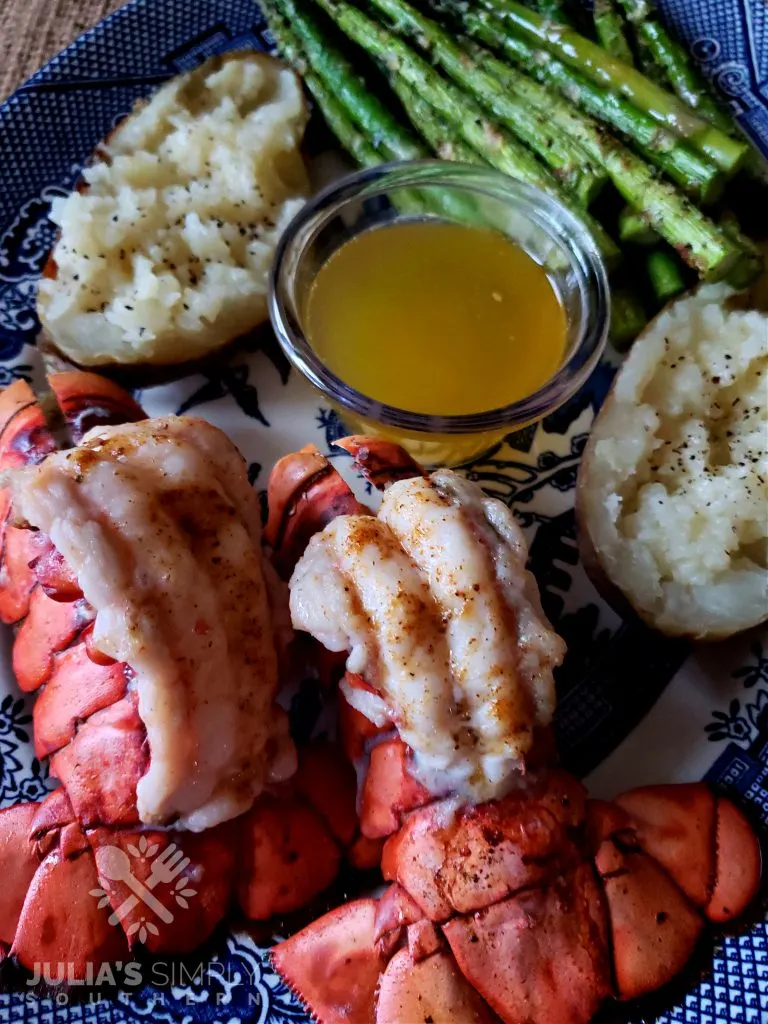 How long to cook lobster tails? Broiling lobster tails only takes a few minutes so this is also a quick and easy meal.
The lobster meat should be pinkish white and firm and the shells bright red to indicate that they are cooked through.
What to Serve with Lobster Tails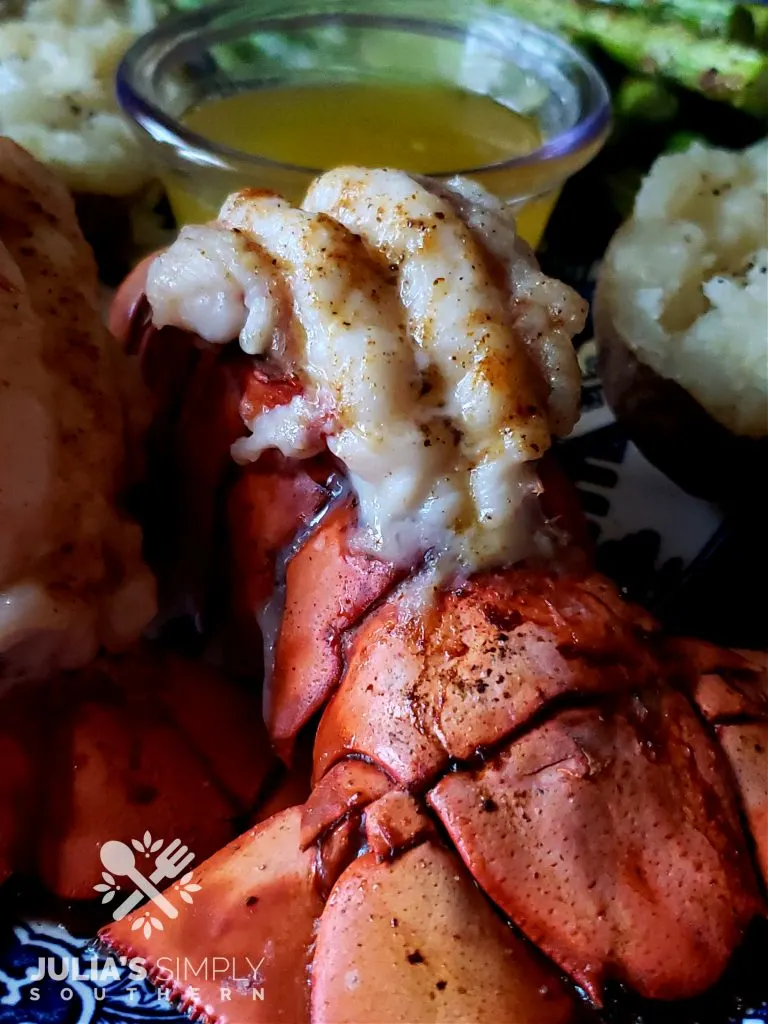 What do you enjoy alongside a lobster dinner? We like baked potatoes and roasted or grilled asparagus.
A potato au gratin, vegetable medley, steamed veggies or a garden salad are also nice sides for lobster tails.
"Cheers to Making Special Memories, Y'all!"
Broiled Lobster Tail Recipe
Below you will find all of the details for broiling perfect lobster tails in the printable recipe card.
Yield: 2 Lobster Tails
Broiled Lobster Tail Recipe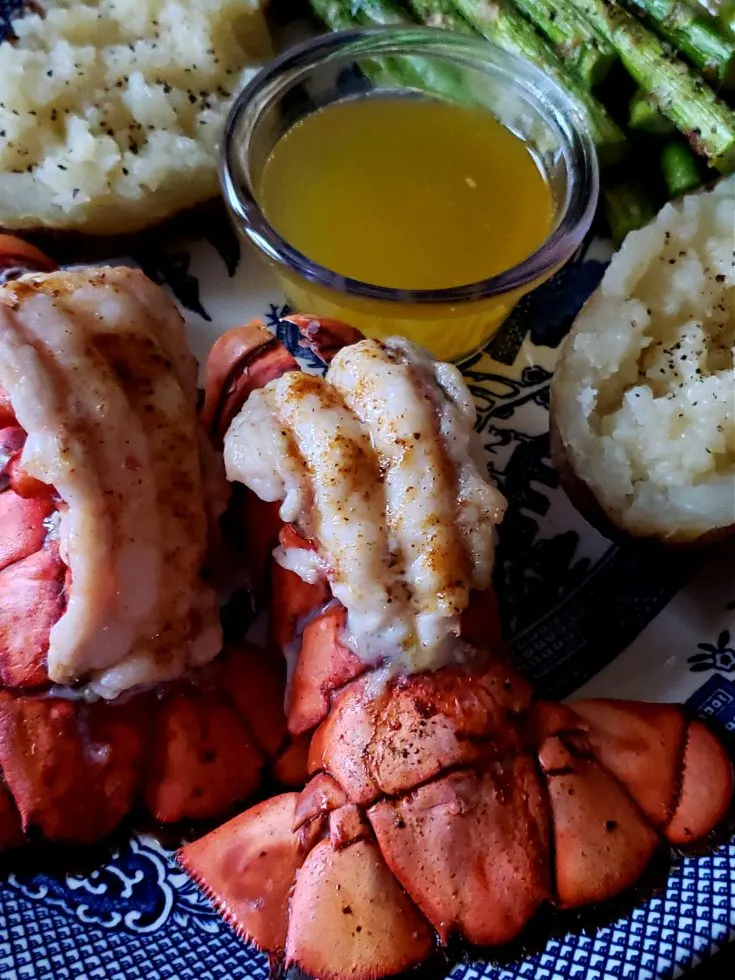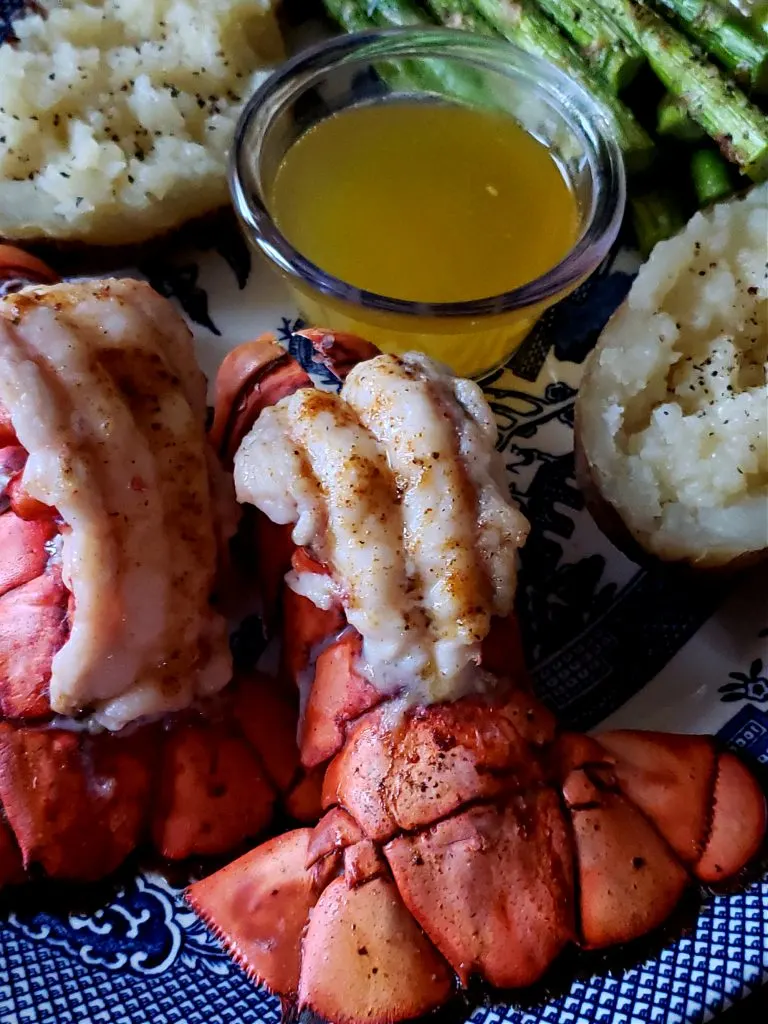 Broiled Lobster Tails are a delicious seafood meal for date nights at home, special occasion meals, Valentine's Day or just when you want lobster.
Ingredients
2 Lobster Tails
1/4 c Clarified Butter, divided (see notes for making clarified butter)
1 teaspoon of Old Bay Seasoning
Instructions
Turn on your stove broiler to heat the oven while you prep.
Butterfly the lobster tails and rest the meat on top of the shell.
Brush the lobster meat with clarified butter then season with Old Bay seasoning. Place the tails on a lined sheet pan and place into the oven.
Broil the lobster tails 8 to 10 minutes until done. Extra large lobster tails may take a few minutes more. The meat should be pinkish white but firm and the shells bright red when done.
Serve with clarified butter.
Notes
Clarified Butter

To make clarified butter, place a stick of butter in a small sauce pan and place over medium low heat on the stove top. The butter should melt and come to a simmer until the milk solids rise to the top.
Scoop off the milk solids and transfer the clarified butter to a holding dish.
Melted ghee may be used instead of clarifying butter yourself.
Recommended Products
As an Amazon Associate and member of other affiliate programs, I earn from qualifying purchases.
Nutrition Information:
Yield:
2
Serving Size:
1
Amount Per Serving:
Calories:

347
Total Fat:

27g
Saturated Fat:

16g
Trans Fat:

0g
Unsaturated Fat:

9g
Cholesterol:

142mg
Sodium:

400mg
Carbohydrates:

3g
Fiber:

0g
Sugar:

0g
Protein:

23g
More Recipes You Might Enjoy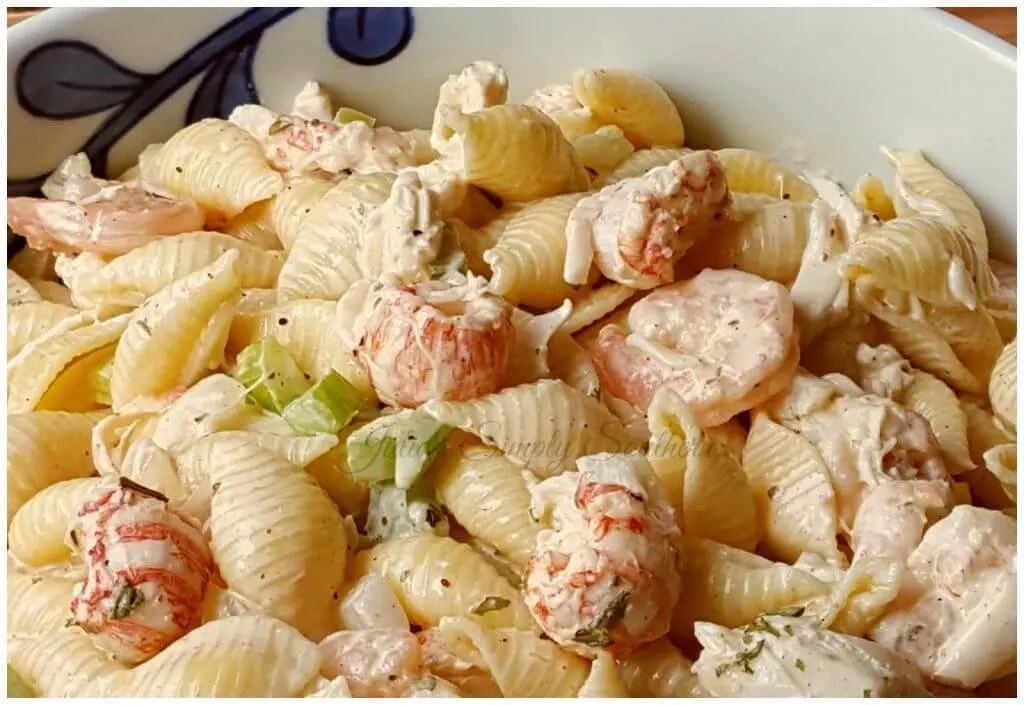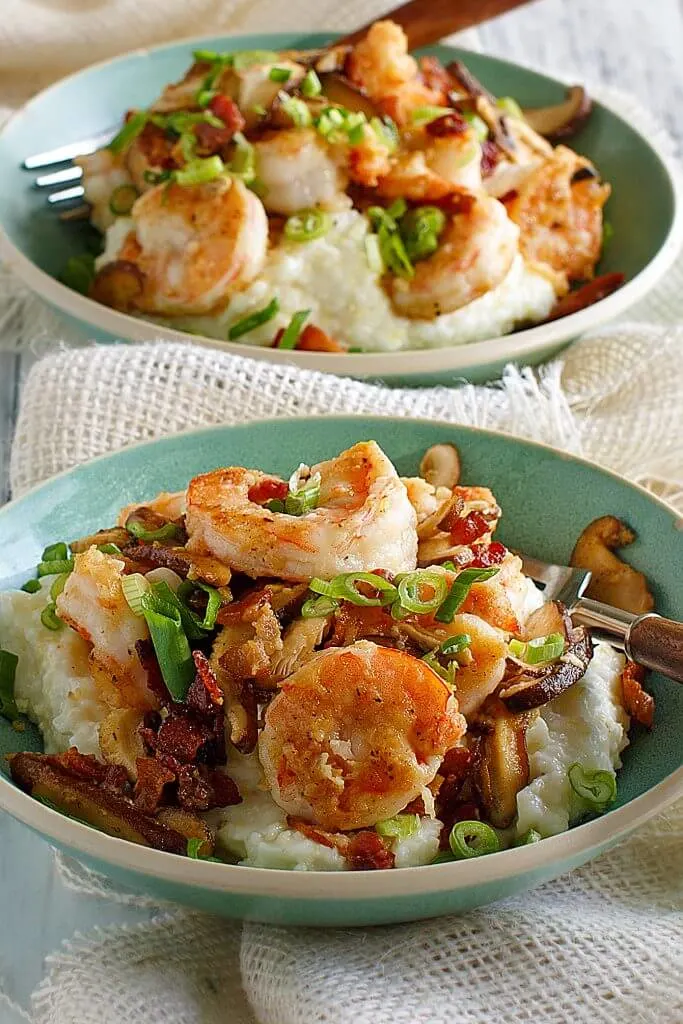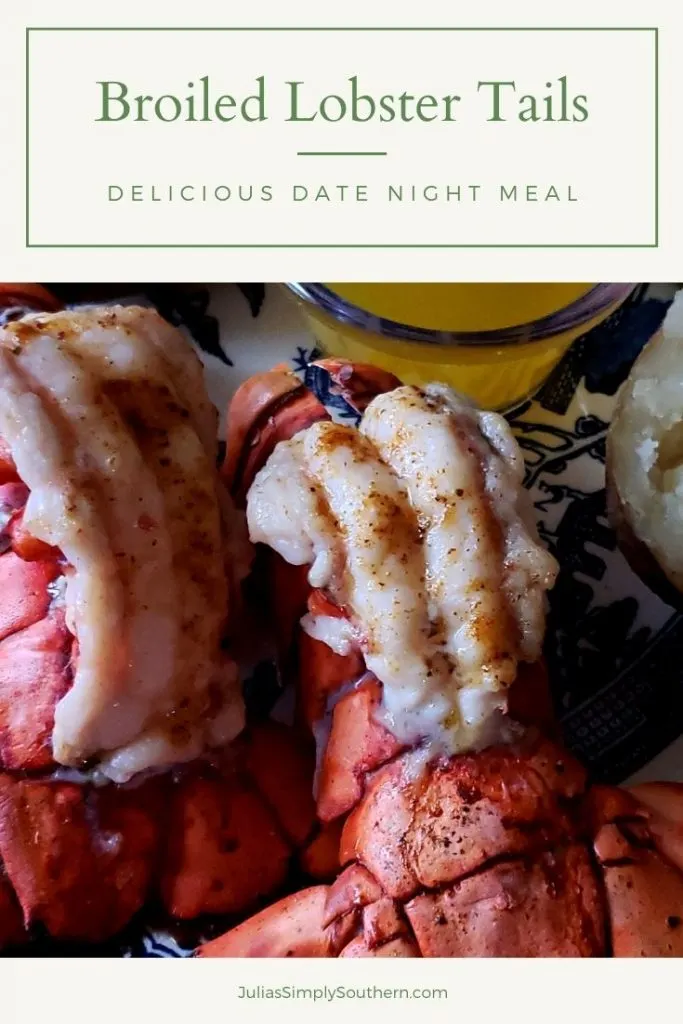 Thank you so much for stopping by! I'm so happy that you did.
If you love lobster as much as I do then I know you'll enjoy broiling your own lobster tails at home for a delicious dinner.
Be sure to subscribe to my email list while you're here. Subscribers receive a weekly newsletter from me via email with the latest recipes and news here on the blog so that you never miss a thing.
Broiled Lobster Tail Recipe
Meet Julia
Author of Julia's Simply Southern
Hey Y'all! I'm Julia, the cook and writer behind the recipes here at Julia's Simply Southern. I began my website so that I could share easy to follow recipes that anyone can use to put a home cooked meal on the dinner table. Thanks so much for stopping by!
Follow me on Facebook | Twitter | Instagram | Pinterest | YouTube