In this post I'm sharing how to make easy Oven Roasted Parmesan Asparagus.
Asparagus is one of our favorite vegetable side dishes. I tend to choose the thicker stalks that hold up well on the grill or when roasted in the oven.
Asparagus is also a great addition to casseroles. The worst thing that you can ever do to asparagus is over cook it. Mushy asparagus is not good eats and for that reason I steer clear of the canned stuff.
Well prepared asparagus is a great side for steak dinners, seafood or roasted pork or chicken.
Asparagus is also packed with beneficial vitamins and is very good for you. It is often referred to as a superfood that we could all enjoy more of in our diets.
Easy Roasted Parmesan Asparagus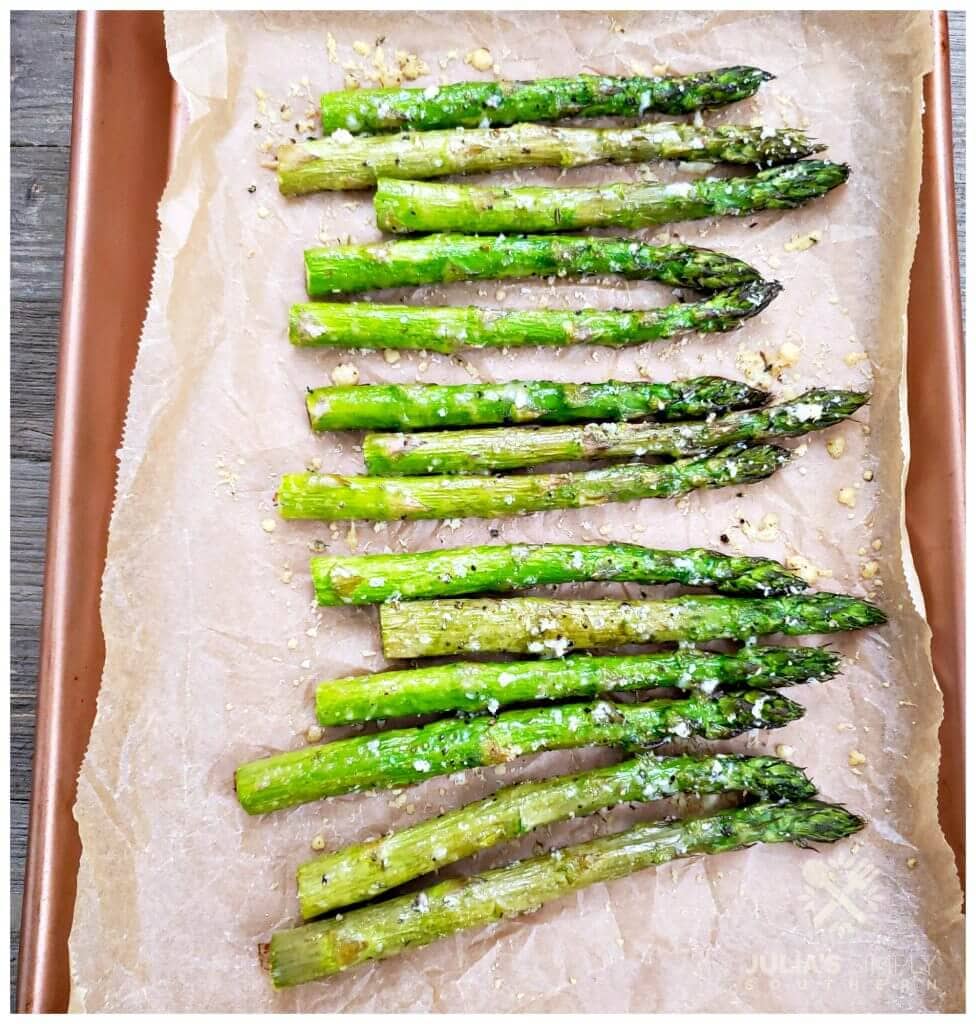 Do you have to cook asparagus? I prefer to eat asparagus cooked but you can eat it raw too. The tips of thinner stalks make a great addition to salads.
Are there any negative side effects to eating asparagus? Asparagus is very good for you but there is one side effect to eating it that many notice. Let's just say that when you go "make water", you may notice a distinctive odor.
Parmesan Crusted Asparagus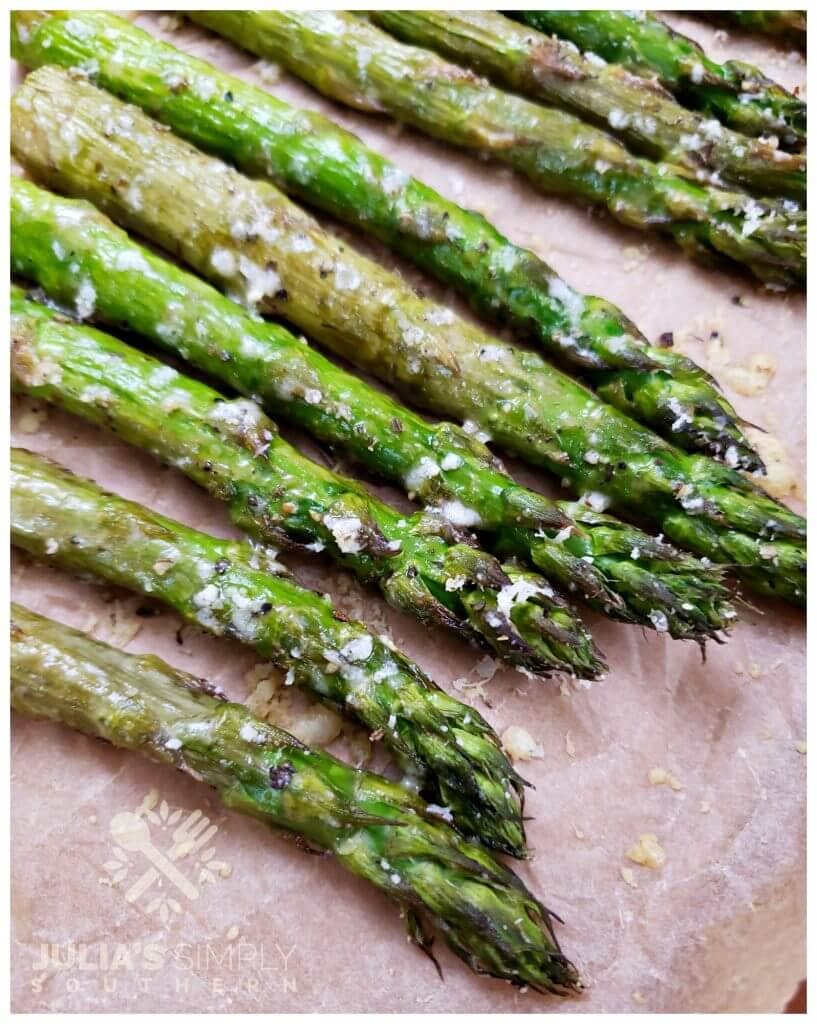 How do you trim asparagus? Use a knife and trim off the bottom "woody" stem area of the stalk. Generally take of about an inch.
How do I store fresh asparagus? Add a little water to the bottom of a dish or glass and place the cut stem area in the water and refrigerate to make fresh asparagus last longer.
Roasted Asparagus with Herbs and Parmesan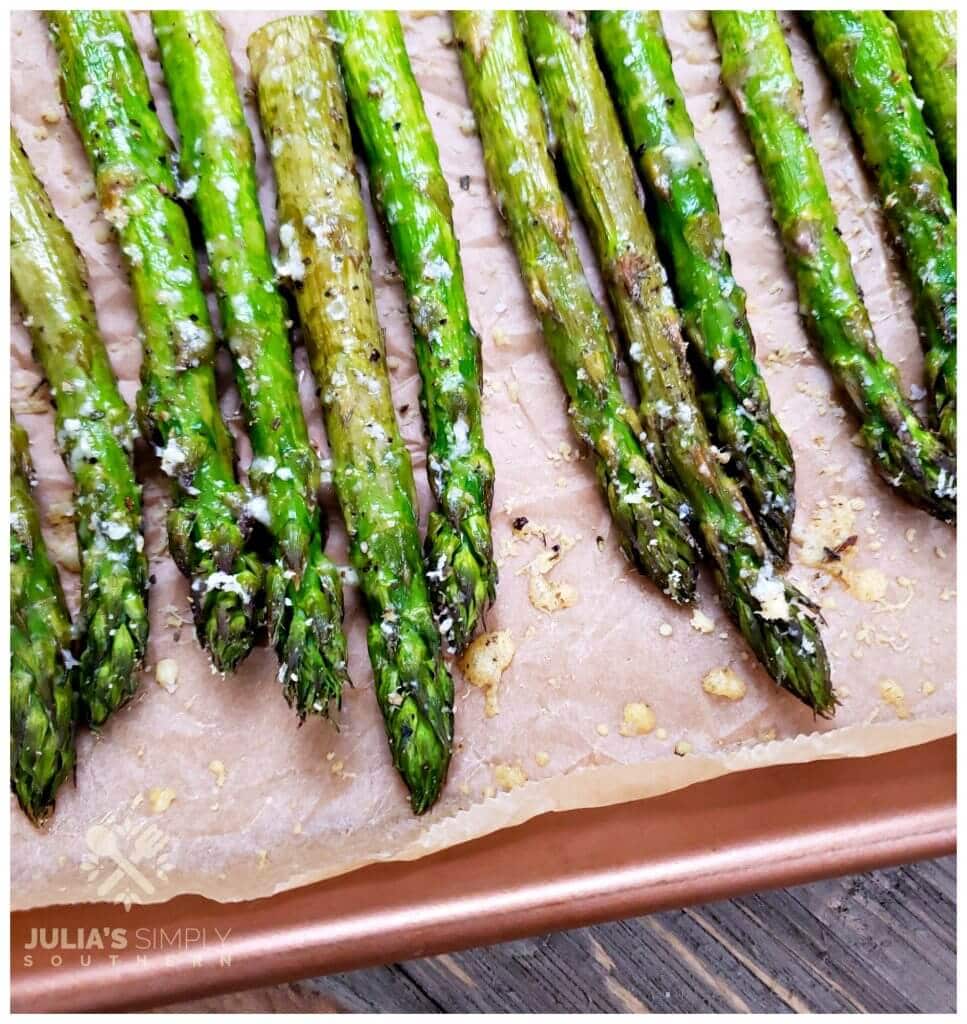 Best of all, since you want to avoid over cooking asparagus, it doesn't take long to prepare.
Yield: 1 Bunch of Roasted Asparagus
Roasted Parmesan Asparagus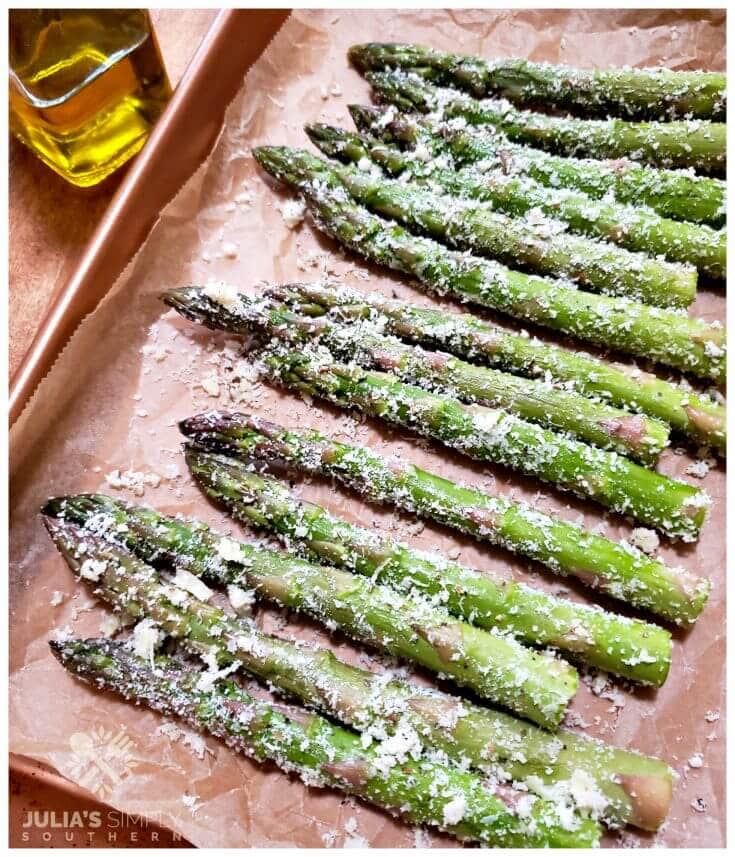 Easy oven roasted asparagus with Parmesan
Ingredients
1-2 lb Bunch of Asparagus
1 tsp Olive Oil
1/4 tsp Kosher Salt
Cracked Black Pepper, to taste
1 tsp Italian Seasoning
2 tbs Parmesan Cheese, freshly grated
Instructions
Preheat oven to 350°F (176°C)
Trim 1/2 to 1 inch off of the cut stem part of the asparagus spears.
Wash the asparagus and pat dry with a paper towel.
Place the asparagus in a bowl and drizzle with olive oil then use your fingers to massage the oil over the spears to coat.
Next, add the seasonings and grated Parmesan cheese and turn to coat.
Place the asparagus on a lined baking sheet and place into the oven to roast for 15 minutes.
Notes
Do not over cook asparagus.
Use thick cut spears if available.
Nutrition Information:
Yield:
4
Serving Size:
3-4 spears per person
Amount Per Serving:
Calories:

74
Total Fat:

2g
Saturated Fat:

1g
Trans Fat:

0g
Unsaturated Fat:

1g
Cholesterol:

2mg
Sodium:

228mg
Carbohydrates:

10g
Fiber:

5g
Sugar:

3g
Protein:

6g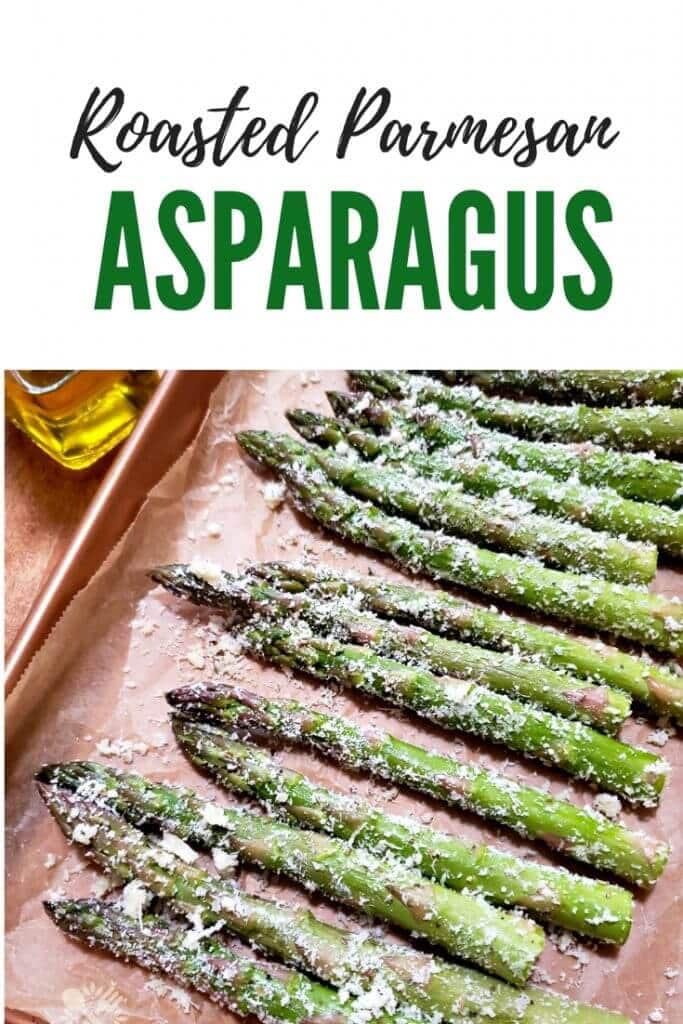 Check out the Latest Posts
Thank you for stopping by! I hope that you enjoy this delicious vegetable side dish soon at your dinner table.
Oven Roasted Parmesan Asparagus
Meet Julia
Author of Julia's Simply Southern
Hey Y'all! I'm Julia, the cook and writer behind the recipes here at Julia's Simply Southern. I began my website so that I could share easy to follow recipes that anyone can use to put a home cooked meal on the dinner table. Thanks so much for stopping by!
Follow me on Facebook | Twitter | Instagram | Pinterest | YouTube