In this post I'll be sharing lots of scrumptious Southern Easter Desserts and Sweets Recipes.
If you're anything like I am then you've likely spent the past month putting together and Easter basket for the littles. Each basket with carefully chosen Easter treats and plastic Easter eggs filled with jelly beans and other surprises.
It gives me a lot of joy putting together those baskets. I also love a good special occasion meal and the planning that goes along with it.
I have been planning what will be on the Easter dinner menu and shopping to make sure that I have everything that I need to prepare our Easter celebration feast.
As important as the meal itself, everyone will gaze their eyes on the scrumptious dessert table filled with traditional Easter desserts and plenty of sweet treats.
With the help of some of my foodie friends, I have put together and incredible selection of tasty treats, cakes, pies and more!
Oh, and before I forget, be sure to check out my list of Best Easter Casseroles for your Easter Brunch and Easter Dinner.
I thought that I'd start with a few Southern Easter Dessert highlights before we dive into the long list of goodies.
Southern Easter Desserts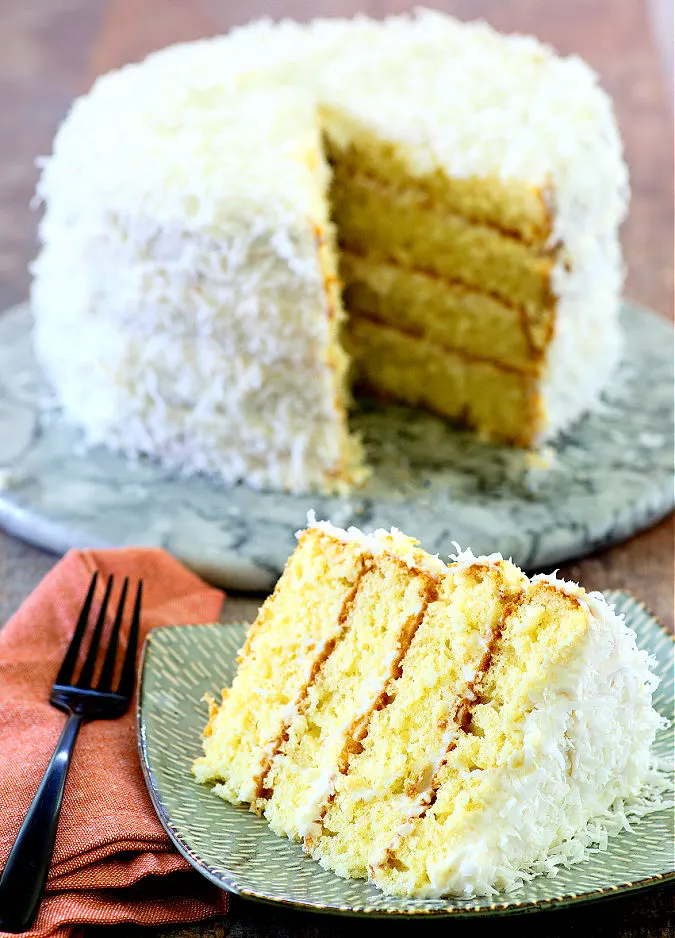 This wonderful scratch made coconut cake with a homemade frosting topped in flakes of sweet coconut. This cake is a classic dessert that you'll find displayed on the Easter table.
It is a family favorite and for good reason….it is so delicious!
Easy Easter Dessert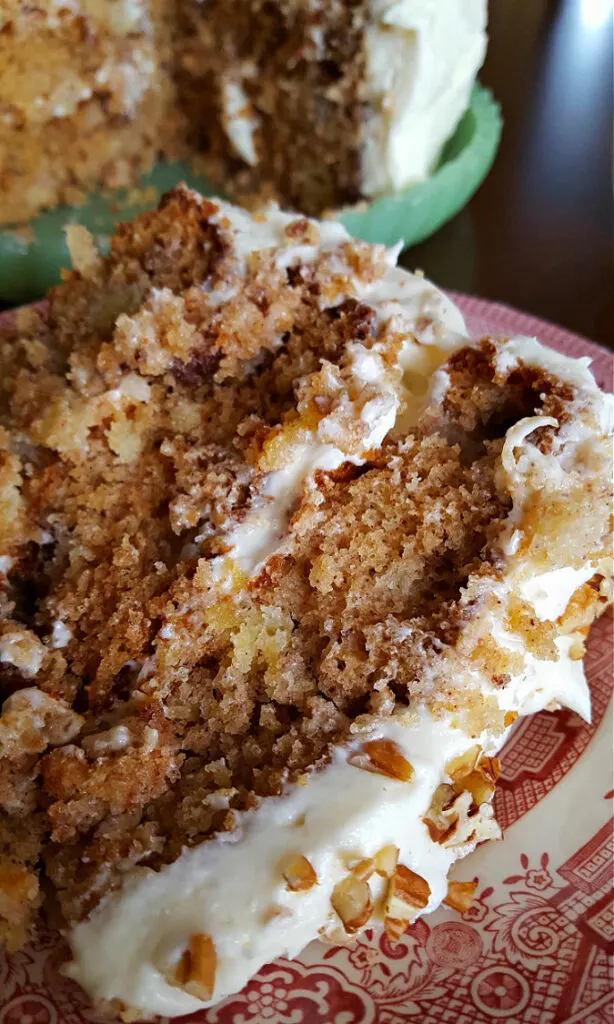 A moist hummingbird cake is always a crown pleaser with its decadent cream cheese frosting. This classic layer cake has all of the good stuff. I love the flavors of the pineapple, coconut, banana, pecans and all of the wonderful spices.
Hummingbird cake is great on its own or serve a slice with a scoop of vanilla ice cream.
Easter Dessert Recipes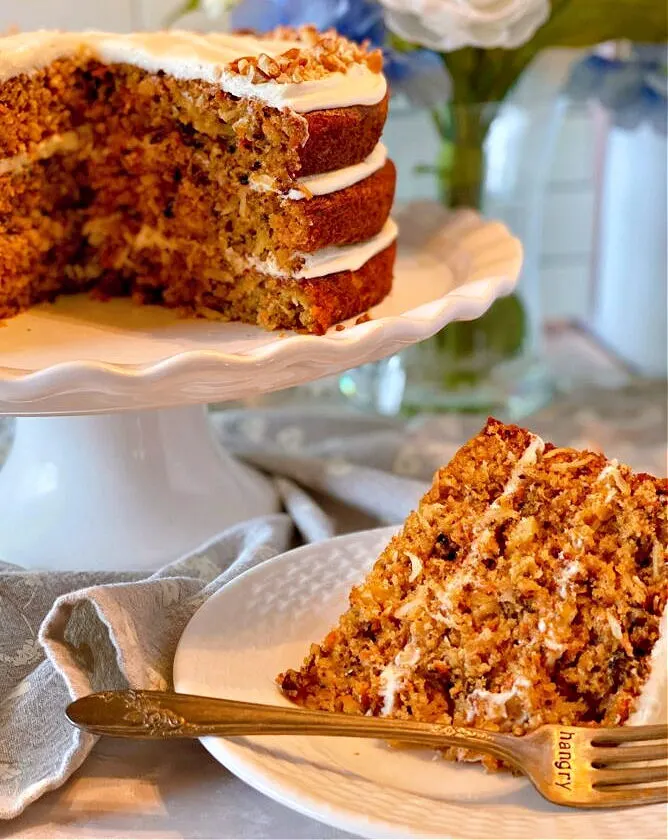 Y'all, I just have to share my friend Norine's classic carrot cake. Isn't it beautiful! This is very popular among favorite Easter desserts. This cake has all of the wonderful flavors that we love in a homemade carrot cake.
Fresh Strawberries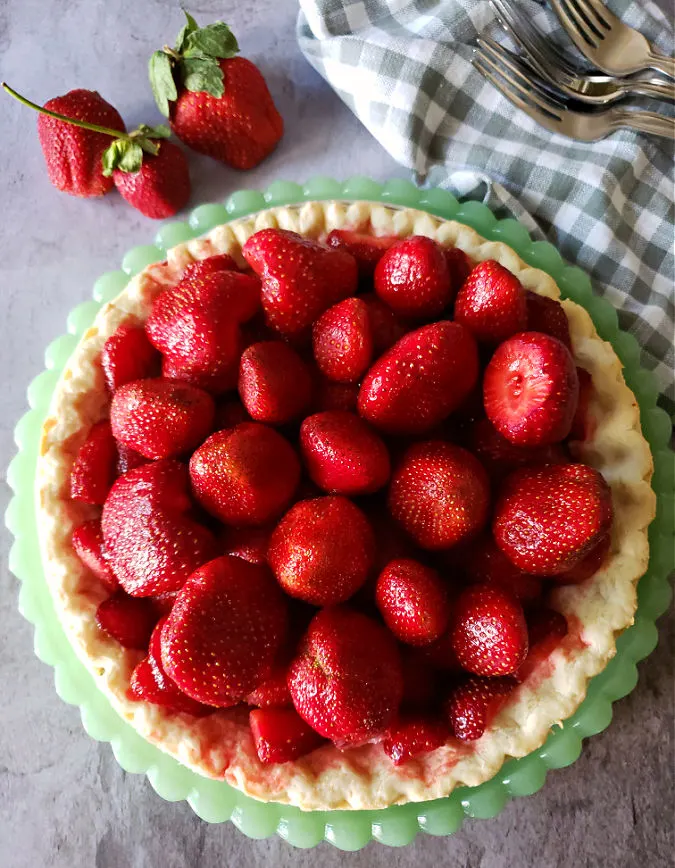 Since our fresh strawberry season is just getting started here in South Carolina, I had to highlight the classic strawberry pie. It is such a simple but delicious dessert that is perfect for sharing with family and friends after the kids finish their Easter egg hunt.
Southern Easter Desserts and Sweets Recipes
And, here we go friends, with the big list of Easter desserts. These sweet treats are beloved in the South and all over the place.
Southern Easter Desserts and Sweets
This list of Easter desserts features tasty treats, baked goods and more to help you plan your perfect Easter dessert table.
Popular on the Blog
The Latest Recipes
Wishing you all a Happy Easter Sunday!
Thank you so much for stopping by! I am so glad that you did and hope that you found many sweets to fill your recipe box with.
Have a look around while you're here if you're still needing some Easter appetizers or sides to go with your meal.
Also, be sure to subscribe to my email list. Subscribers receive a weekly e-newsletter with the latest recipes and news here on the blog so that you never miss a thing.
Until next time, love and happy cooking!
Meet Julia
Author of Julia's Simply Southern
Hey Y'all! I'm Julia, the cook and writer behind the recipes here at Julia's Simply Southern. I began my website so that I could share easy to follow recipes that anyone can use to put a home cooked meal on the dinner table. Thanks so much for stopping by!
Follow me on Facebook | Twitter | Instagram | Pinterest | YouTube